Crude oil transfer pump for well surface test operation
Oilfield testing equipment Crude oil transfter pump
Crude oil transfer pumps are designed to pump oil from a tank to a burner or from a tank into an existing flowline.
Normally fitted with anexplosion-proof electrical motor for operations in Zone 2 regions. Gear, screw, and centrifugal
pump designs are available. The characteristics of the fluid being pumped and the specific applicationfor the pump
determine which pump technology is most suitable.
Specification
Pump Rate:
5,000 bbl/day
Discharge Pressure:
150psi
Motor power:
18.5 KW 380V 50Hz
Rotation speed:
2950r/min
Explosion-proof:
ExeIIT3
Enclosure-proof:
IP54
Inlet Connection:
3" Fig 602Hammer Union Thread
Outlet Connection:
3" Fig 602Hammer Union Wing
Service: H2S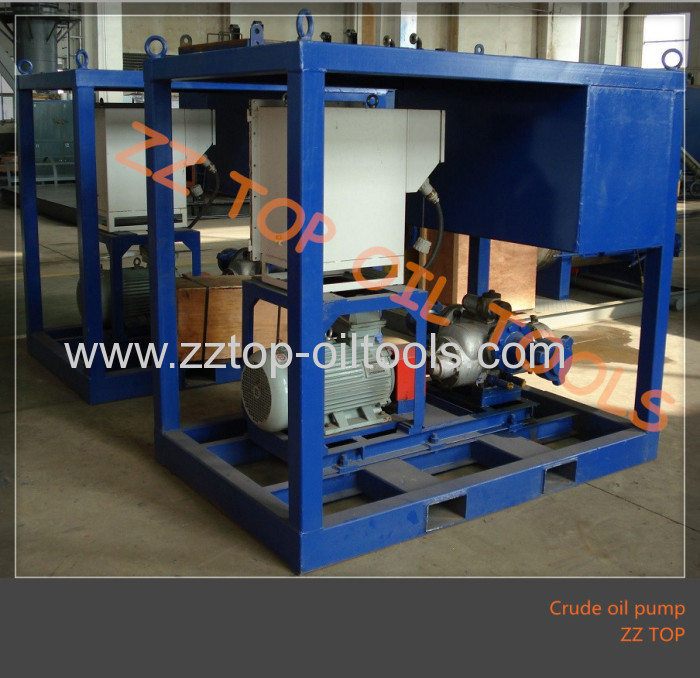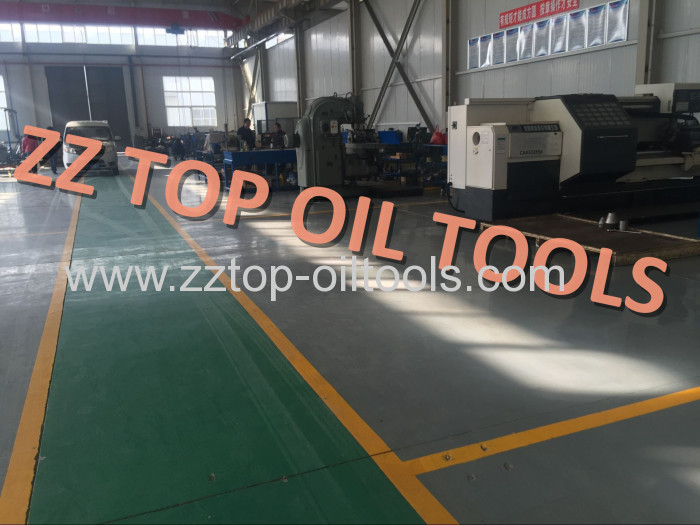 ZZTOP is the experienced and expertized manufacturer for Drill stem testing and wellhead equipment, provides cost
effective DST tools and wellhead equipment in a wide range of pressure and sizes available to accommodate most
casing sizes, which are designed complying with performance requirements for land, platform drilling and completion
applications.
ZZ TOP is the professional supplier for the well testing equipment and well completions tools to meet the customer's
requirements of well testing and production & well completions. The equipments include: crude oil transfer pump, data header, seperator, Subsurface safety valve, sliding sleeve, landing nipple, production packer etc.
Crude oil transfer pump for well surface test operation
Oilfield testing equipment Crude oil transfter pump