Product Application
1. Supermarket, large-scale shopping malls, exclusive agency, chain shops, large-scale sales, star-rated hotels, restaurants, travel agencies, pharmacy.
2. Banks, negotiable securities, funds, insurance companies, pawnshops and so on.
3. Telecommunications, post offices, hospital, schools.
4. Subway, airports, stations, gas stations, toll stations, bookstores, parks, exhibition halls, stadiums, museums, convention centers, ticket agencies, HR market, lottery centers.
5. Apartments, villas, offices, commercial buildings, model rooms, property brokers.
6. Movie theaters, fitness halls, country clubs, clubs, massage rooms, bars, cafes, Internet bars.
The picture of height fixed poster stand: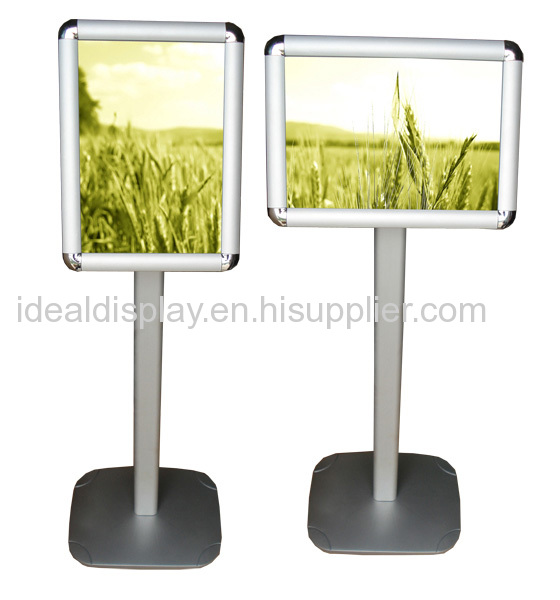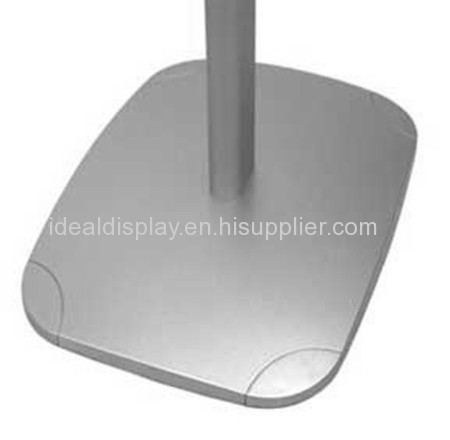 Types of Trad Show Stand
1,Some of our best-selling products are our banner stands, retractable printed displays that are ideal for taking to events. Whether it's a pop up banner or fabric banner stand we are bound to have a solution for you.
2,Our pop up stands, large-scale stands which are assembled using a concertina frame and clip-on graphics, are also very popular as they are quick to assemble and are designed to promote large high-impact printed visuals.
3,If you want to effectively promote your literature at a trade show or other event, see our range of literature stands.
4,Our display boards are popular for interchanging notes or displaying up-to-date information for an organization.