With the perfect performance, high load and full scope, Stackable Metal Turnover Box MT108 is the ideal solution of heavy parts warehouse turnover, suitable for auto parts, casting, forging and casting of small and medium size blank loading, handling and storage.
Especially suitable for the automotive industry, engineering machinery, agricultural machinery, forgings and castings products, such as bearings, gears etc.
Manufacturing process:
Raw material (carbon steel) → cold rolling forming and sizing → flat → punching (welding) → correction → surface spray → packing
Surface treatment:
Black blank → remove dirt on surface → rust → phosphating → chemical spray → leveling → curing → finished product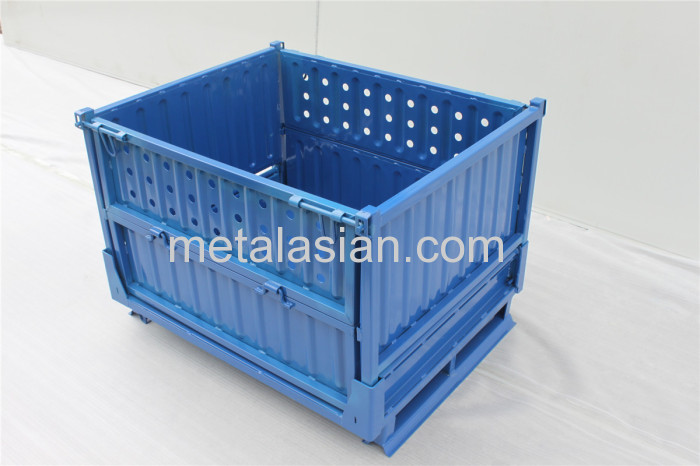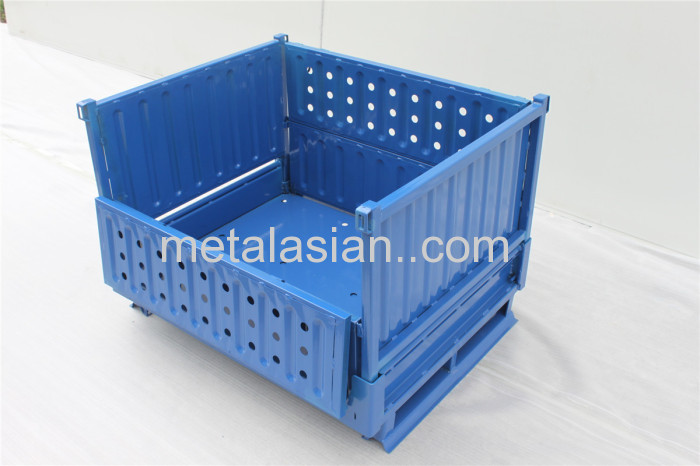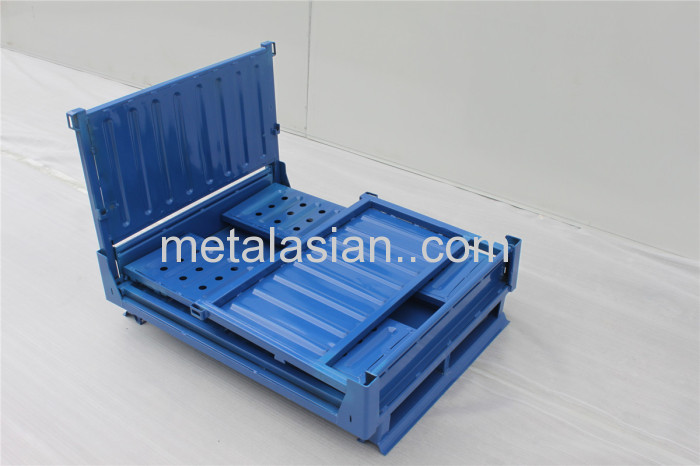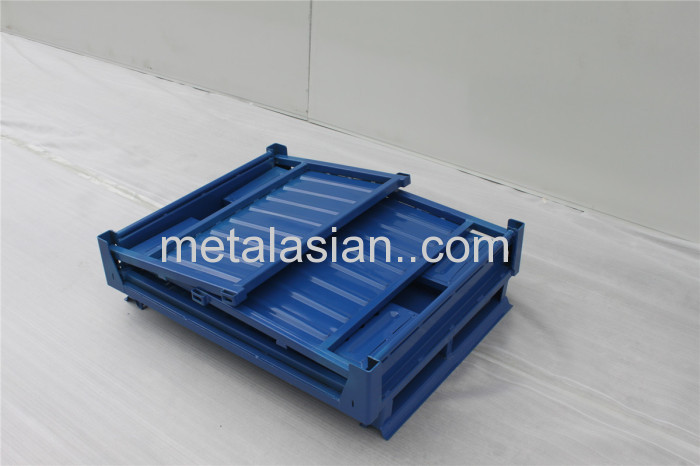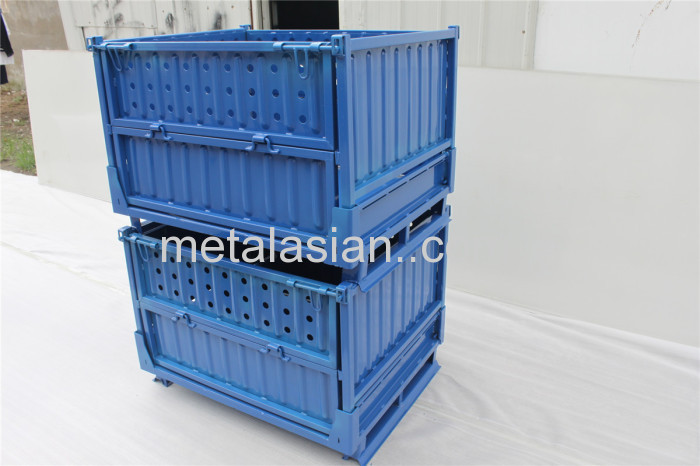 The advantages of Foldable Logistics Turnover Box MT108:
* Scientific and reasonable structural design, the whole body can be folded, the volume of the fold after the original 1/3, the cost of transport and recycling is very low;
* Super heavy load capacity, the maximum load of a single box can reach 2 tons, far exceeding the wooden box and plastic turnover box;
* With standard forklift design, no need of additional pallets costs;
* The stackable turnover box is made of steel materials, very strong and durable, there is no way the wooden box or plastic turnover box can reach this;
* Foldable turnover box can achieve multi-layer stable stacking, generally up to 4-5 layer, you can effectively save the storage space, enhance the efficiency of storage;
* Logistics turnover box can be used repeatedly, under normal circumstances can be used for 5-8 years.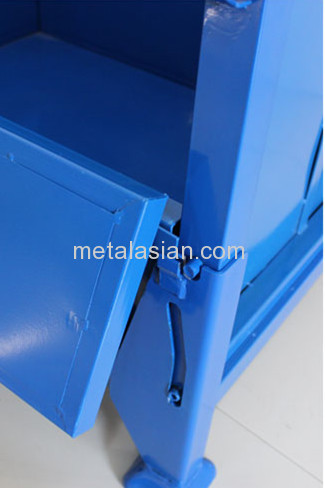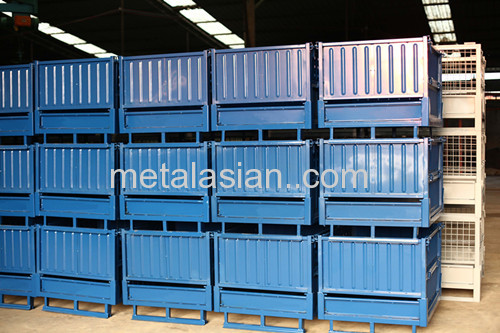 Should you have any questions about the stackable turnover box, kindly contact us.
It's our pleasure to be on serve of you!