The electric swing door opener has ultra-quiet operation enables it particularly suitable to the noise-sensitive places(such as the door of operation rooms,hospital passageways,senior clinics,office buildings,secert organs,business hotals,senior apartment buildings and leader's office,etc. Also it can be used as handicap swing door.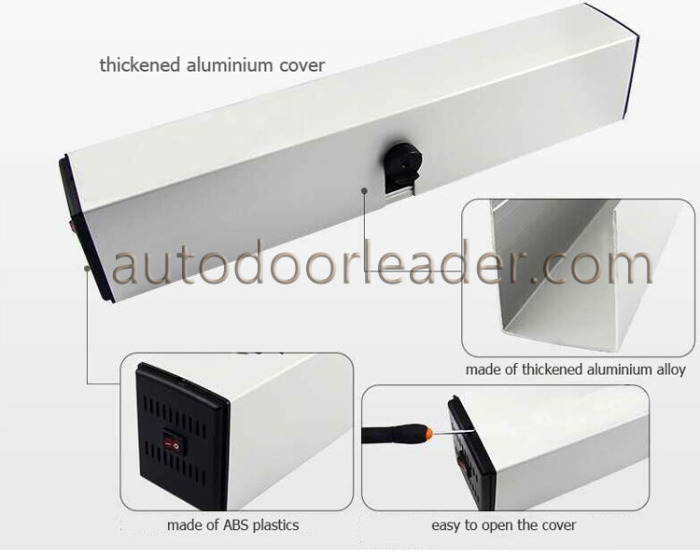 1. The work parametres, such as opening/closing speed, hold open time, opening/closing angle etc. could be adjusted
on the controller directly. It doesn't need a separate hand programmer any more.
2. 24VDC 50W brushless motor, the motor transmission is simple and stable. The electric lock and access control
accessories could be connected to the controller directly. It doesn't need separate 12V power supply.
3. Safety anti-clip function: The door will go backward when people or moving obstacles approach while closing, which
prevents the clamp injury or damage of the door itself.
4. Push and go function: No need to push with force, turn K3 up to choose this function. This is very important for large
crowds in public.
5. Manually open when power off. Optional backup battery can ensure the normal operation in case of power failure.
6. It has passed CE and ISO certificates. We provide 2 year gurantee. During the warranty period, we'll send replacement
parts for free if the problem belongs to us.
Notice: the opener can only work properly after mounted on the door. Because it needs to find a closing position first.
The motor will just keep rotatin slowly if you test it without mounting on the door.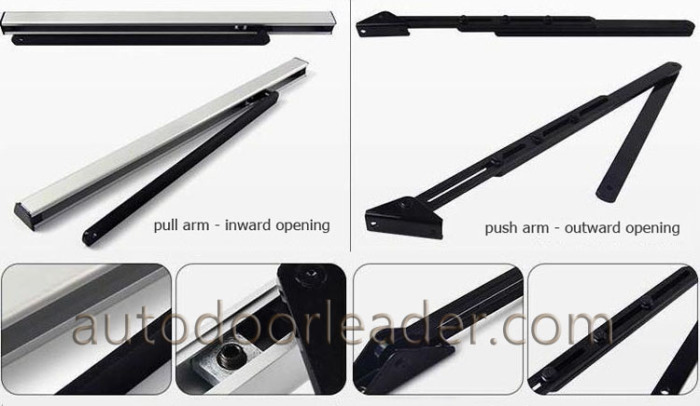 About installation details, please read the manual. Modular design, maintenance-free construction, easy installation and replacement.