Shenzhen professional punch core pin manufacturer with precision metal mould parts oem
yizeshiyi01
Punch core pin manufacturer
Parts description:
Type :precision metal mould parts manufacturer : Yize Mould
supply capability : 1000PCS/DAY Yieldly : Dongguan China
usually packaging : Paper of Box terms of transport : express
Material origin:
Japan(SKD11.SKD61.SKH51.S45C)
USA(AISA.D2.H13.P20.M2)
Germany(DIN.2379.2363.2344.2347)
ASSAB(Rigor.Stavax.Impax.Elmax.ASP23)
Equipment List
Machining Center
Wire cut Electric discharge machine
NC lathe
Electric discharge machine
Toolmaker's microscope
Manufacturing microscope
3D measuring instrument
Planer-style sanding/grinding machine
Image measuring instrument
Shaped sanding/grinding machine
Other
Machining Center
About us
Dongguan Yize Mould Co.,Ltd. is a punch core pin manufacturer specializing in producing precision mould parts for 8 years. Our quality products are used in many fields such as precision connector mould, plastic mould,punch core pin,connector core pin,precision metal mould parts,die casting mould,machinery,etc.The advanced technology and high quality service have obtained us a good reputation from customers at home and abroad.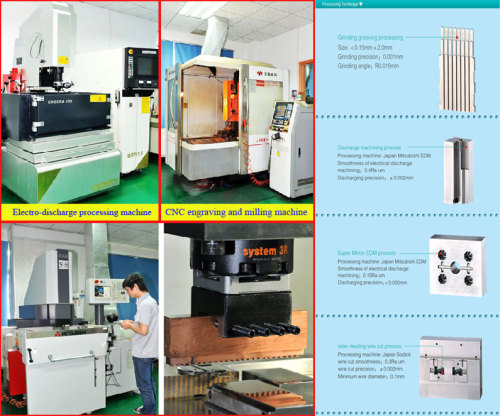 We passed the ISO 9001:2008 on 2013,it is a great honor and result of our long term focus on this field
Welcome to figure offer, the price is for reference only, we have a professional considerate service to you.
YIZE recommend you precision metal mould parts
Contact Yize
Address: Hexing Road No.122, South Shatou District, Chang'an Town, Dongguan City, Guangdong Province
Punch core pin manufacturer TEL:0769-81888522
Punch core pin manufacturer FAX:0769-81888548