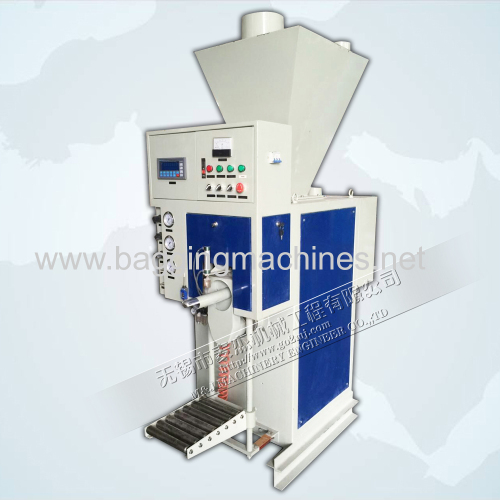 Applications
It is 25kg Calcium Carbonate Powder bag valve packing machine caco3 valve packing equipment, kraft paper bag filling machine, valve bagger, valve bag filling machine, valve sack filling machine that specially manufactured for materials quantitative automatically packaging into valve port bags by fixed weight such as 25kg, 30kg, 50kg. Suitable for cement, limestone powder, dry mortar, paint powder, silica powder, superfine powder, building powder, dry powder, talc filling into valve bags, etc.
Main Features
l Automatically measurement by computer, screw conveyer feeding-in or pneumatic feeding, continuously operation, accurate data;
l Using high-speed processing instruments and sampling frequency digital technology which can suit for different materials, easy to operate;
l Rational structure, small space, flexible installation and maintenance simple;
l Dynamic display, parameter storage, automatically saved data, balance pressure system, multi-function display and fault monitoring, automatic diagnostic techniques, multi-data communications interface, Standard communications interfaces, which used to print statements, easy-site management and centralized control of management;
l The main components are imported with high-grade.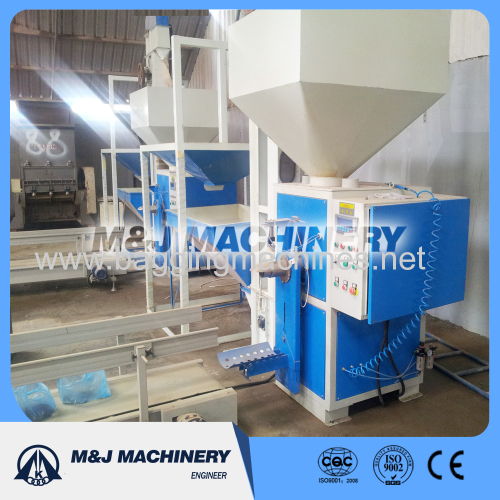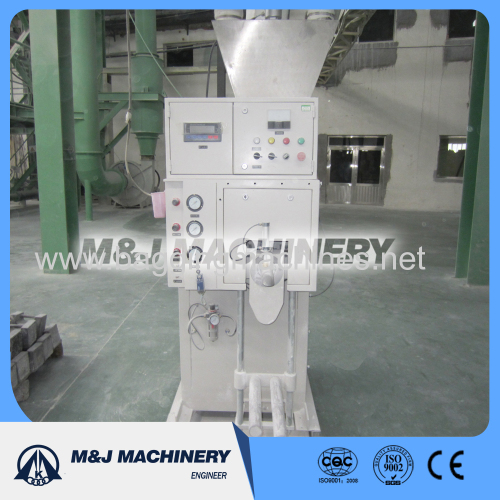 Technical Parameters
Type: LCS-FK
Weighing Range: 1~5, 5~10, 10~25, 25~50 (KG), customized
Precision: ±0.2%FS
Power: 2 / 5.2 (KW)
Electrical Power: 380/220,50/60 (V/Hz)
Air Power: 0.4~0.6(Mpa)
Machine Video Link
To see more about our machine video
Youtube: M&J Machinery Engineer CO.,Ltd