YG-1 Single Head Magnetic Pump E-liquid Filling Machine 220V
e liquid filling machine , e liquid bottling machine , single head e-liquid filling machine
ChinaCoal02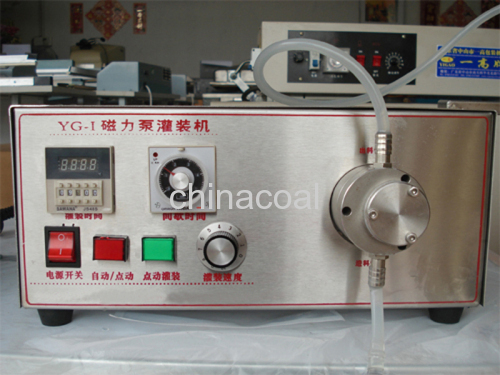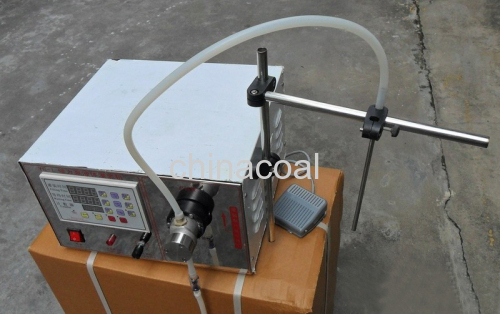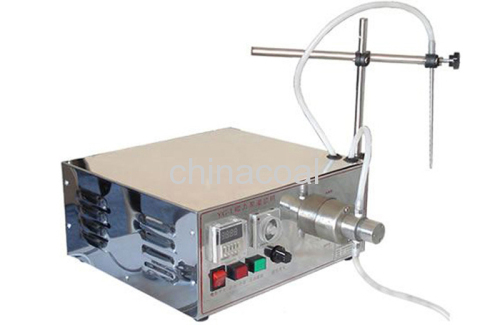 YG-1 Single Head Magnetic Pump E-liquid Filling Machine 220V Introduction
Principle and characteristics
1, world brand frequency converter, equipped with imported high-precision multi-turn potentiometer and lockable dial, so that stable and accurate flow regulation, the error is negative small at 0.5%, is small at 1.5%.
2, Imported 316 stainless steel magnetic gear pump, reliable quality and long life;
3, stainless steel chassis, durable;
4, small, easy to operate;
5, the the cleaning Qingdu convenient;
6, full-featured, automatic and manual can be. With work on the assembly line;
7, can be equipped with multiple filling heads, commonly used models have a single head machine, double and four machine;
8,. I have filling capacity from 1ml to 10000ml adjustable, easy to adjust.
YG-1 Single Head Magnetic Pump E-liquid Filling Machine 220V Main Parameter
| | | | |
| --- | --- | --- | --- |
| Machine type | YG-1 | YG-2 | YG-4 |
| Rated voltage | 220V / 110V | 220V / 110V | 220V / 110V |
| Maximum power | 40W | (40X2)W | (40X4)W |
| Host weight | 14kg | 18KG | 28KG |
| Error | ± 1.5% | ± 1.5% | ± 1.5% |
| Maximum flow / single pump | > 1.44 / min | > 1.44 / min | > 1.44 / min |
| Host size | 410 × 330 × 270 (mm) | 510×330×270(mm) | 720×330×270(mm) |
| Package Size | 600 × 470 × 365 (mm) | 600×470×365(mm) | 810×470×365(mm) |