3 pc Fuel Line Coupling Uncoupling Disconnect Removlal Pliers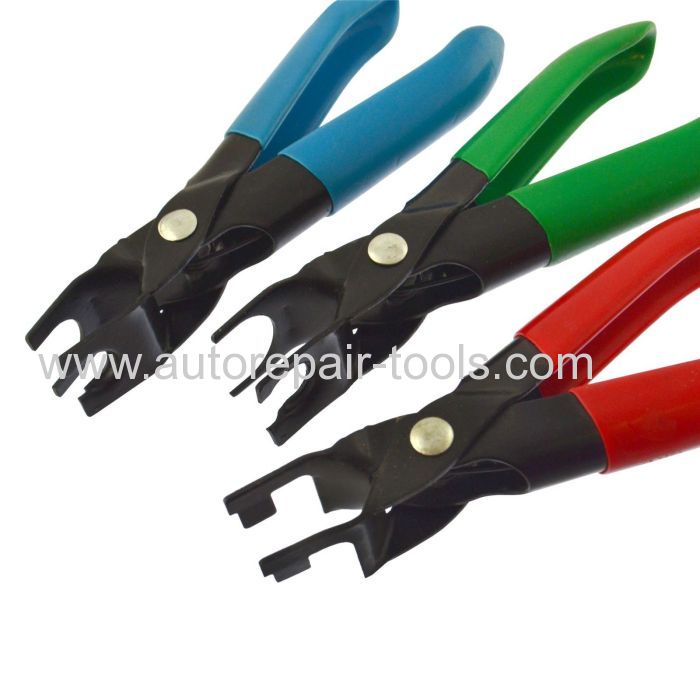 Description:
For breaking into fuel lines and hoses fitted with quick release coupling's.
For releasing snap connectors on fuel lines
Can be used on most vehicles whether petrol or diesel.
Powder coated finish for rust and corrosion resistance.
Rubber coated handles for comfort and grip when using this application
3 different jaw types.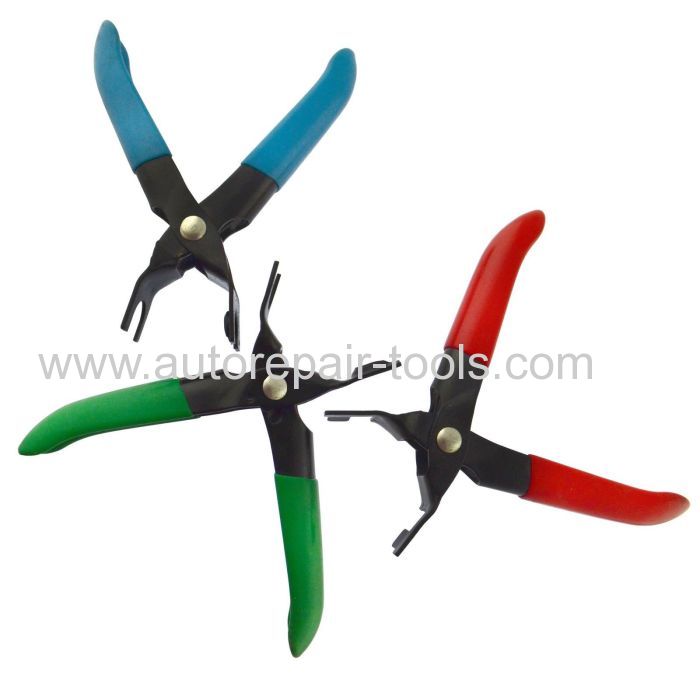 Content:
Blue 1/4" 5/16" & 8mm
Green 3/8" & 10mm
Red Special Applications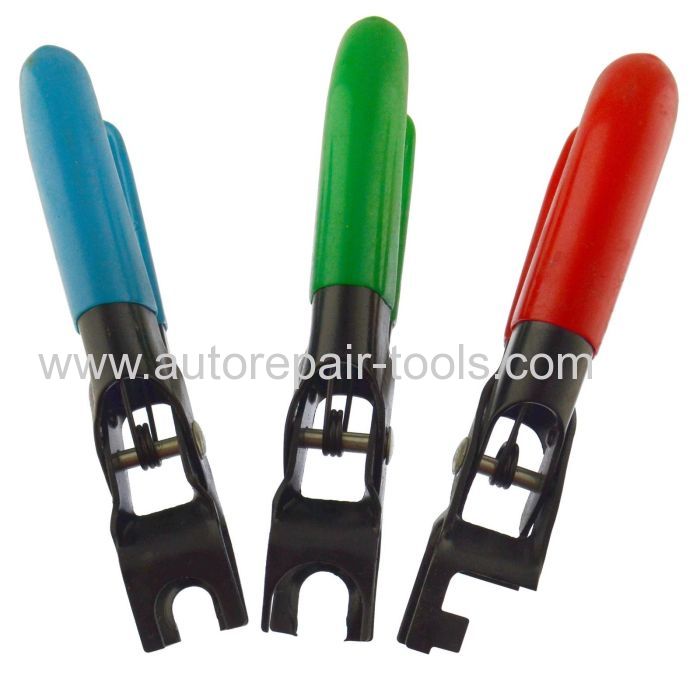 Application:
For use on: Chevrolet, Citroen, Crysler, Fiat, Ford, GM, Opel, Renault and Others.