It is suitable for packing facial tissue paper and other related similar content compact with automatic leaflet folding, box opening and loading, then sealing the box.
It adopts PLC control, photoelectricity supervision to coordinate with every parts. Automatic stop and trouble display when machine running exceptional in order to solving troubles in time. This machine can be used separately, and also can connect with facial tissue log saw cutting machine on line.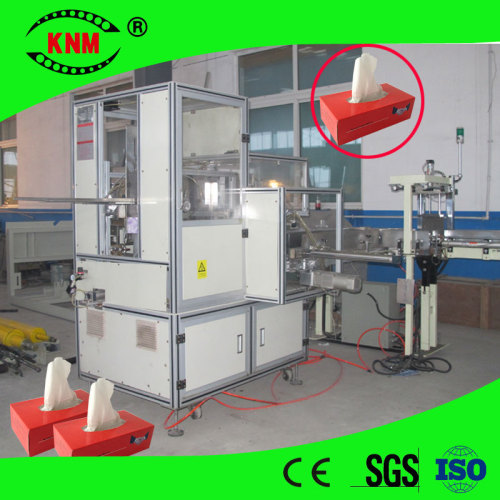 Features:
1. Rejection automatically if no products, nonstandard height or lack of leaflet.
2. Stop automatically if incorrect position of products into carton
3. Stop automatically if no cartons or out of leaflets continuous.
4. Easy to change to different products.
5. Protecting automatically for overloading.
6. Automatically displaying device for speed and finished products counting.