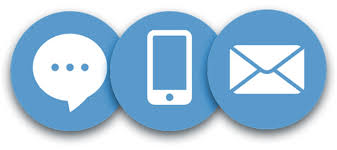 Contact : Jessica(manager)
Email : sales*mvme.cn (Pls change * to @)
WeChat : hu18030235311
Skype : jessica01235483
Mobile : 86-18030235311
Allen Bradley Rockwell (USA)1756-TBE/A Extended Depth Terminal Block Housing
Module include : PLC/DCS/TSI/ESD Module
1) Supply ability : In stock,within 3 days send the products.
2) Price : The more you order ,the lower price you will get.
3) Our products is ship with original factory new package.
4) We will cover our professional foam protective packaging to keep
worldwide shipping no damaged.
5) We have many couirer partner,like DHL,TNT,FeDex and UPS... ...
6) The factory will strictly test all the goods before shipment, and the
warehouse staff will also check the integrity of the product packaging
when it is shipped.
[ Email : sales*mvme.cn (Pls change * to @) ] - Online Time 8:30AM-18:00PM
Our main business
Industrial PC (IPC)
Industrial low-frequency screen
Programmable Logic Controller (PLC)
AnyBus (Gateway)
Human-machine interface
Distributed control system (DCS)
Remote input / output module (RTU)
Industrial control related ancillary products
Low-capacity hard drives for industrial use SCSI
MOORE achieve faster speeds
MOORE is one of the largest components focusing on industrial automation
PLC module and control system in the world.Its mission is to help customers
improve productivity and reduce downtime. MOORE Company integrates
many well-known brands in the field of industrial automation.
These include
HIMA Black Horse DCS ProSoft Module
ABB.DCS.AC800F/AC800M/Robot Spare Parts, KUKA Robot Spare Parts
Rockwell ICS Triplex trusted system
WOODWA Woodward RD9907-164/9907-162/9907-165, 9907-167
GE Gas Turbine Spare Parts IS200 DS200 IS215 DS215
DEH Control Card Steam Turbine Spare Parts
Bentley 3500 Series Monitoring System Card/Pre-processor/Sensor
[ Skype : jessica01235483 | Mobile : 86-18030235311 ]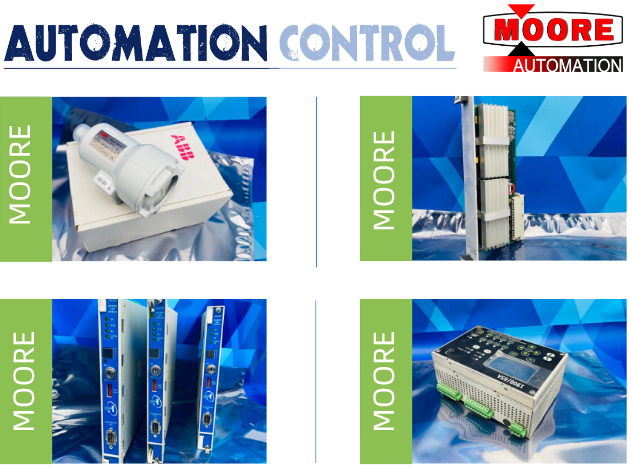 More modules recommended
Bently Nevada
BENTLY NEVADA 330703-000-040-10-02-00
BENTLY NEVADA 330703-000-040-10-11-00
BENTLY NEVADA 330703-000-060-10-02-00
BENTLY NEVADA 330703-000-060-10-02-00
BENTLY NEVADA 330703-000-060-10-02-CN
BENTLY NEVADA 330703-000-060-50-12-00
BENTLY NEVADA 330703-000-070-10-02-00
BENTLY NEVADA 330703-050-120-10-02-00
BENTLY NEVADA 330705-02-18-10-02-00
BENTLY NEVADA 330705-02-18-90-02-00
BENTLY NEVADA 330709-000-040-50-02-00
BENTLY NEVADA 330709-000-050-10-02-00
BENTLY NEVADA 330709-000-060-10-02-00
BENTLY NEVADA 330709-000-060-10-02-00
BENTLY NEVADA 330709-000-070-10-02-00
BENTLY NEVADA 330709-000-070-10-02-00
BENTLY NEVADA 330709-000-130-10-02-00
BENTLY NEVADA 330709-050-120-10-02-00
BENTLY NEVADA JNJ5300-08-045-00-00
BENTLY NEVADA PR6423/010-110 CON021
BENTLY NEVADA PR6423/13R-040 CON021
BENTLY NEVADA PR6424/013-140 CON021
BENTLY NEVADA RS900106-05-30-05-02-00
BENTLY NEVADA TACH100-01 174652-01
BENTLY NEVADA TM0180-08-00-15-10-02
BENTLY NEVADA TM0180-A08-B00-C02-D10
BENTLY NEVADA VELOMITOR 330500
BENTLY NEVADA 330708-00-10-90-02-00
BENTLY NEVADA 330909-00-99-10-02-00
Honeywell
HONEYWELL MC-PAIH03 51304754-150
HONEYWELL MC-PAIH03 51304754-150
HONEYWELL MC-PAOX03 51309152-175
HONEYWELL MC-PAOY22 80363969-150
HONEYWELL MC-PDIY22 80363972-150
HONEYWELL MC-PDOX02 51304487-150
HONEYWELL MC-PDOY22 80363975-150
HONEYWELL MC-PLAM02 51304362-150
HONEYWELL MC-TAIH04 51305900-175
HONEYWELL MC-TAIH12 51304337-150
HONEYWELL MC-TAIH12 51304337-150
HONEYWELL MC-TAIH14 51305887-150
HONEYWELL MC-TAMR03 51309218-175
HONEYWELL MC-TAMR04 51305907-175
HONEYWELL MC-TAMT03 51309223-175
HONEYWELL MC-TAMT04 51305890-175
HONEYWELL MC-TAOX12 51304335-125
HONEYWELL MC-TAOX12 51304335-175
HONEYWELL MC-TAOX52 51304335-275
HONEYWELL MC-TAOY22 51204172-175
HONEYWELL MC-TAOY25 51305865-275
HONEYWELL MC-TDIA12 51304439-175
HONEYWELL MC-TDID12 51304441-175
HONEYWELL MC-TDIY22 51204160-175
HONEYWELL MC-TDIY22 51204160-175