Applications:
Public Address systems / Combo Guitar / Bass amp / Audiophile power amplifiers
For professional and consumer use / Home theatre and KTV amplifier systems / Active speakers


Features:
·More easy fit for your excellent audio system.
·Module design like building blocks easy combined for Mono or BI or 2.1 amplifier system.
·Easy repair and adjust power from 50W to 1000W each channel.
* Amplifier
Model No
DA100
DA300
DA500
DA600
Class-D amplifier
Output
50W/4Ω * 2chs
25W/8Ω * 2chs
100W/4Ω bridge
250W/4Ω
150W/8Ω
450W/4Ω
250W/8Ω
350W/4Ω * 2chs
200W/8Ω * 2chs
700W/4Ω bridge
Chip
3116D2
TDA2092
TDA2092
TDA2092
input sensitivity
1.6V
input impedance
6.1KΩ
THD (total harmonic distortion)
THD+N 10% ≤0.02%
THD+N 50% ≤0.1%
THD+N 100% ≤0.13%
Overheating protection
60°C
75°C
75°C
75°C
Over voltage protection
24.3V
32.5V
42V
85V
* Switch Power
Model No
SP600
SP900
SP1500
High efficiency ≥90% LLC Switch-Power
Power inputer
95V~130V / 210V~250V
Out voltage
±36V+24V
±65V+24V
±88V+24V
Harmonic distortion<0.01%
Signal to noise ratio >105dB
Frequency Response 20Hz - 20Khz
Impedance
4Ω - 8Ω


0.5V
Over voltage protection
Over voltage / over-current / overheating / delay
/ re-start
CLASS-D Amplifier DA1000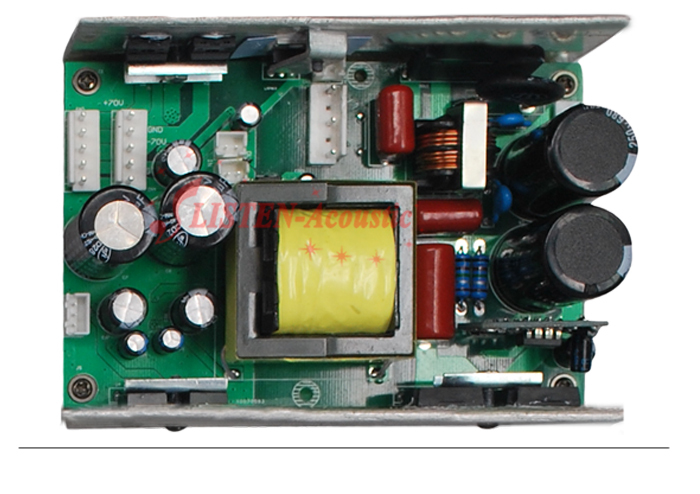 High efficiency Switch Power SP900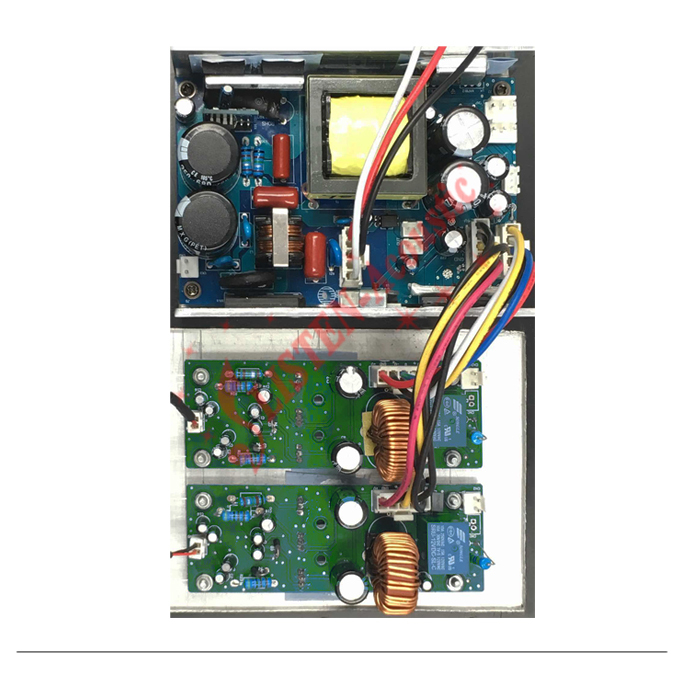 Combination of Amplifier DA500*2 and Switch Power SP900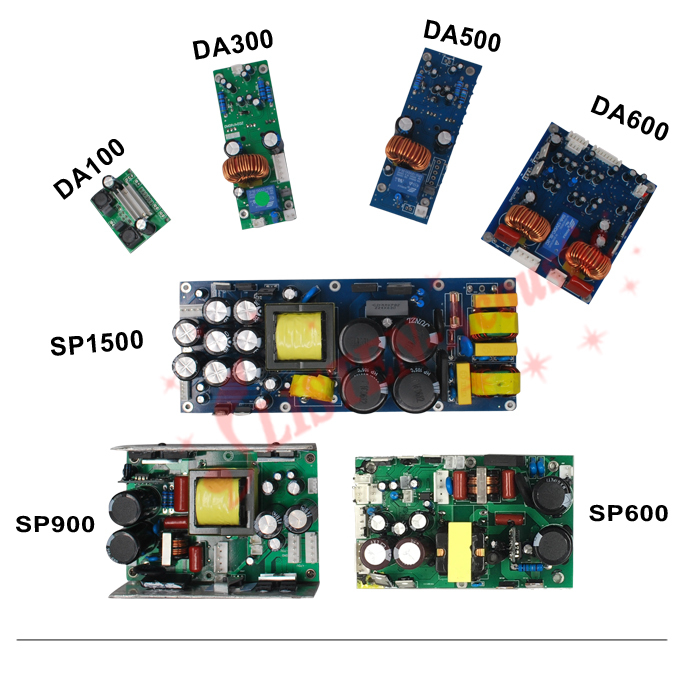 Professional CLASS-D Amplifier Module Family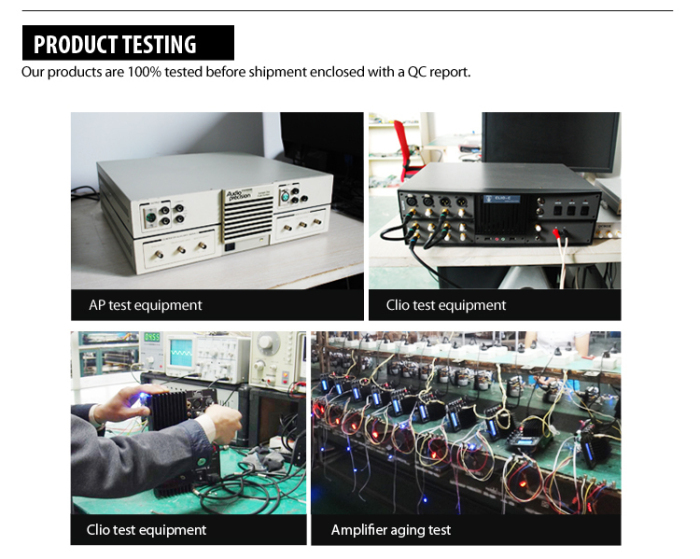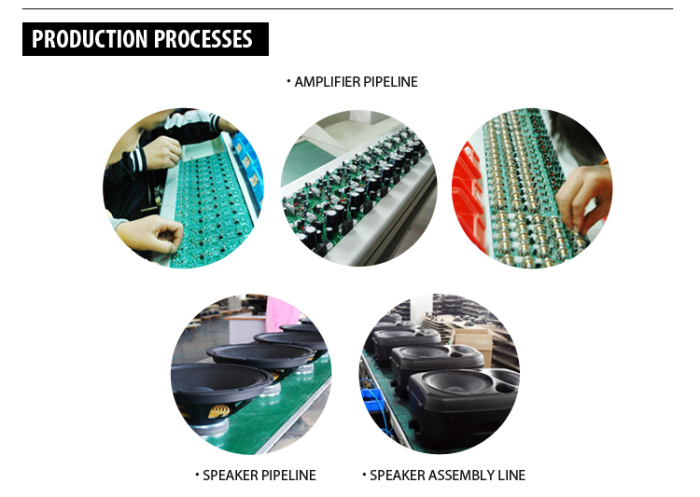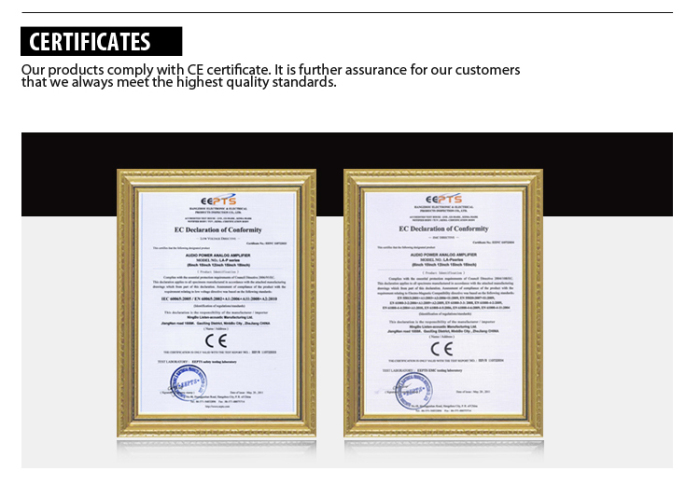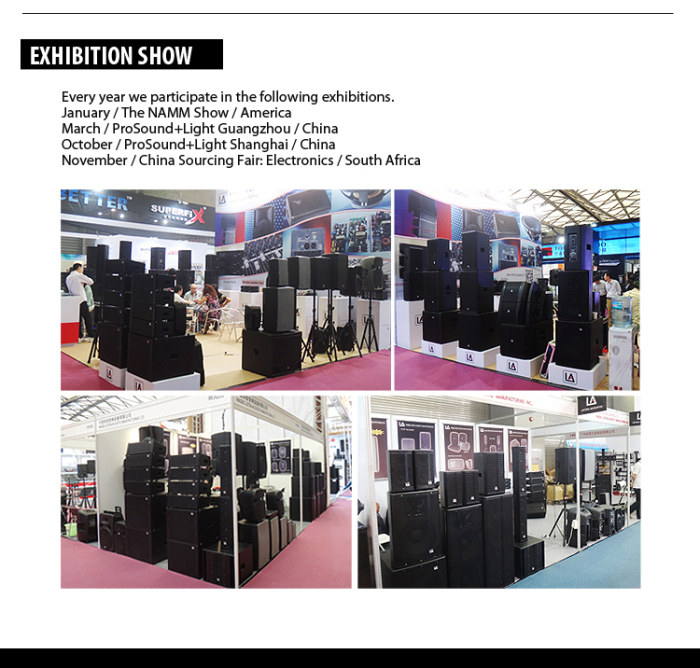 NINGBO LISTEN-ACOUSTIC MANUFACTURING LTD.
We are professional manufacturer for proaudio system.
We have 15 years experience in OEM & ODM production for many famous brands.
The advantages to work with us:
1. We focus on details.
2. We can adjust the sound quality without extra cost.
3. Same price we have better quality and same quality we have best price.
4. Same products just offer one customer in same market to avoid the price war.
We know all what musician's want,
Welcome to visit our web-site !
Shall you have any question or concern, please feel free to contact us in 24hours :
Tel: 0086-574-87865631
Fax: 0086-574-65060088
Contact Person: Roman Ji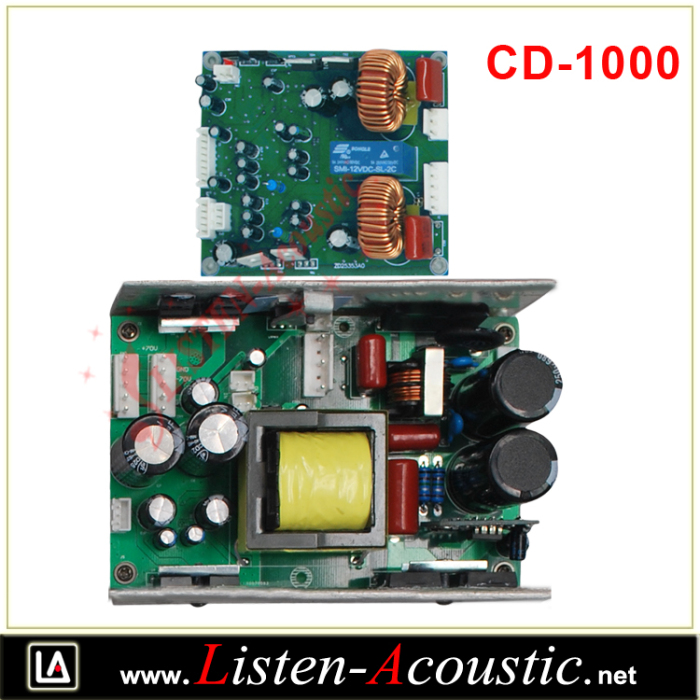 CD-1000 Class D High Power Professional Power Amplifier