Product Specification
We can provide various of die casting parts of all industry fields upon your requests and drawings,like Telecommunication parts/telecom parts as below,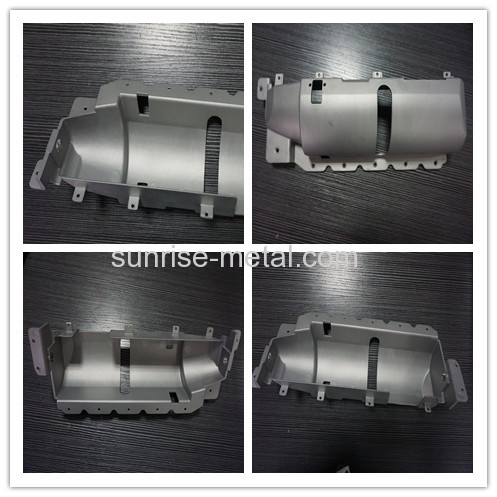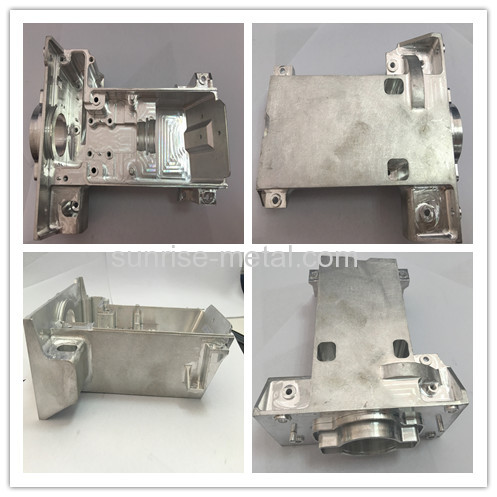 Critical parts are required more and more to be tested during the manufacturing process by more efficient and accuracy non destructive evaluation methods,such as high standard ultrasound device parts we made foe our customer.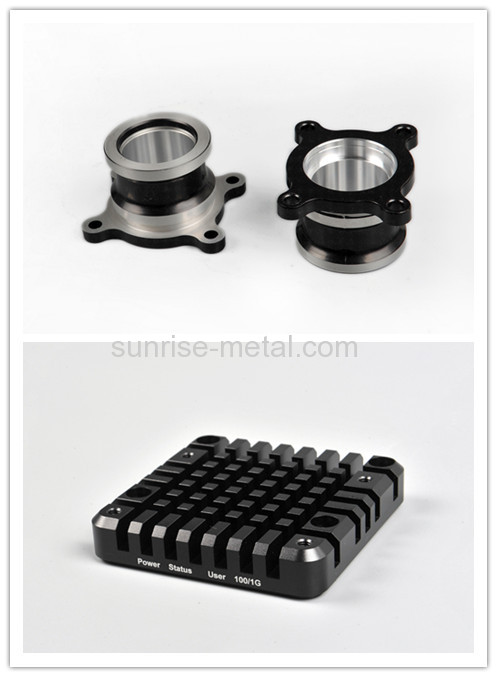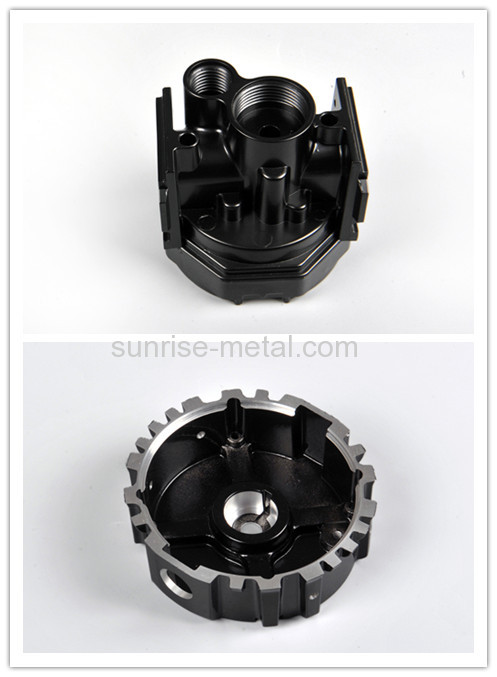 Factory Capabilities
Material

1. Aluminum (A380,ADC10,ADC12), Magnesium (AZ91D,AZ30), Zinc (Zamak3# and Zama 5#)

2. No-Ferrous Metals: Aluminum 6061-T6 , 6063-T6, Copper, Brass and Titanium etc.

3. Stainless Steel, etc.

Process

Die Casting Raw Material → Trimming → Deburring →CNC machining → E-coating→ package → Shipping,etc.

Equipment of Casting

1.12 sets Die Casting machine(From160T to 1600T)

2. 41 sets advanced CNC machining centers (3axis,4axis, 5 axis and 7 axis CNC machine center)

3. 2 sets CNC Lathes, 2sets drilling machines, etc.

Good Inspection

Instruments

X-ray Detector, CMM, Spectrum Meter, Imaging Measurement Instrument, etc.

Precision machining

CNC turning, milling, drilling, grinding, cutting, reaming and threading etc.

Surface Treatment

powder coating, polishing, sand blasting, heat treatment, painting, anodizing, electroplating, Chrome plating,E-coating.

Application

Auto parts, Medical Parts, Ultrasound system, Ultrasound devices, Diagnosis Equipment, Hospital machines, Medical devices, marine & ship equipment, Telecommunication, Textile Industry, etc

Products

All kinds of aluminum casting: include automotive parts, railroad parts,medical parts, marine parts, lighting parts, pump body, valve

parts,architectural parts and furniture parts ,etc.
Working Method
1.Rapid Prototyping:
Customer will send the primer drawings to Sunrise to make small quantity prototypings to check whether it's suitable for assemble and the function test. Normally customer need the rapid prototyping urgently,so usually we can send the samples to customer within 7 days.
2.DFM:design for manufacture
Before start to make the die casting tooling, we will carefully check the drawing, and per our engineers more than 10 years strong R&D capability and rich engineering experience for aluminum die casting to analyze the drawing, and will submit the perfect DFM,we also can discuss with our customer together to solve key point that don't affect the part function and cost saving suggestions.
3.Start to Make Die Casting Tooling
When get the customer's agreements for our DFM,such as confirm the moving die and fix die,ejector pin location,slide,parting line,machining location etc.,then we will start to make the die casting tooling,and will send the die casting tooling schedule to customer,and every week our engineer will update the schedule,then send to customer and inform that we are on the schedule. If any question will delay the schedule, we will send the current conditions to customer in advance.
4.Trial Run the die casting Tooling
When finish the die casting tooling, we will arrange to trial run it, normally the first time we will trial run 10pcs of die casting raw material,then per the processes to follow each process,then send the samples to customer to approve it. Normally the lead time is around 2 weeks.
If the first trial run result wasn't good, we can modify the tooling in house, we have grinding,Milling,CNC,EDM machine in house, so we can quick responds to modify,then trial run again.
And if customer would like to ECN, it's also no problem for us,we can modify the ECN in house too.
5.FAI report and PPAP files
When we send out the samples, we will submit the FAI report and PPAP files if customer need it.
6.Mass production
When we get customer approval, we can start to mass production immediately.
What we can offer for prototyping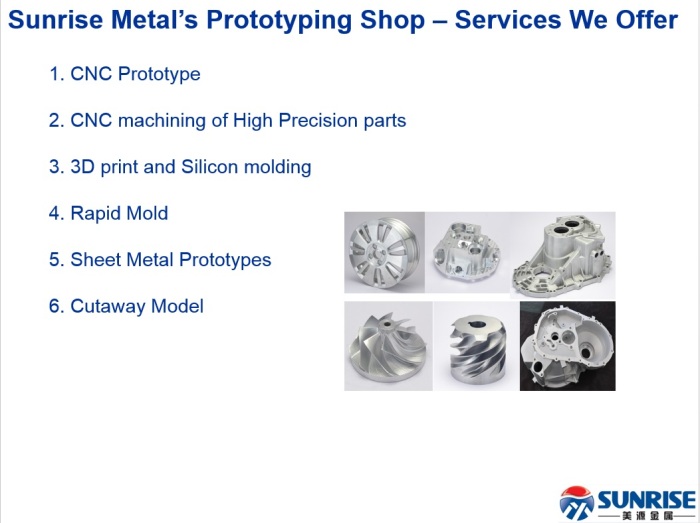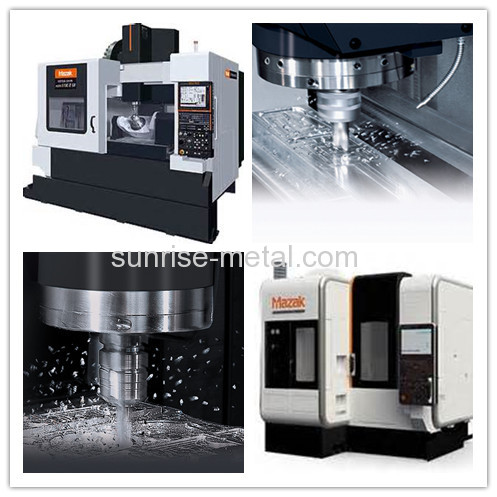 Our Feature
1.High Mix,Low to Medium Volume Projects
2.Fast Mold Manufacturing
Sunrise build up the Fast Mold Manufacturing Business Unit. Our fast mold team dedicate to fast mold. We quick react on tooling design, optimize every processes tooling manufacturing, 24 hour's work, utilize our in-house advanced tooling equipments and excellent tooling supply base in our area,design and manufacture tooling innovative ways. We now can shorten tooling manufacturing time by 50% for hard production tooling and can shorten to 1/3 normal tooling lead time for prototyping tooling.
Our fast mold manufacturing has already help our customer such as Marquart, Hengst, Anologic,etc to save more than 50% project develop time for their urgent project and speed up their project time to market.
Company Profile
1. Brief Information.
With more than 10 years of experience, our 3 facilities are dedicated to offering customer aluminum complete solutions including:
a. Prototyping
b. Die Casting Production
c. Machining from solid , extrusion, forging ,etc
2. We offer One-stop Solution .
Integrate Rapid Prototyping, Tooling, Die casting, Machining, Sand blasting, Tumbling, Cleaning etc. all in house and out-sourcing other surface Treatments.
3. Our Core Values:
High Quality , Fast Production, Fast Response , Friendly service
4. Market Target:
High Mix,Low to Medium Volume Projects
Our Advantages
1. Strong R&D capability and rich engineering experience enable us,
a. Design Mechanical parts.
b. Design for Manufacturing
c. Cost saving suggestions.
d. PPAP capability
2. One-stop Solution
Integrate Rapid Prototyping, tooling, Die casting, machining,
assembling in house and surface treatments, together with
various value-added services
3. Fast delivery
a. Rapid Prototyping: 1-2 weeks for Volume less than 200pcs.
b. Rapid tooling: 2-4 weeks for production tooling, etc.
c. Rapid Production: With Rapid tooling and quick production
arrangement, we can provide quick production delivery.
4. Well trained work team
Honest, easy-going, hard-working and able to work under pressure; Well-trained invocational ethic, good mentality and high work efficiency