BRASS PIPE UNION BALL VALVE
Full Bore
Threaded F/M ISO228/1
Temperature:min -20°C
max +95°C
Nominal pressure:max 25bar
Opening and closing tests:20.000
Available:in all sizes from 1/2" up to 11/4"
Product Description :

Commodity Name: Butterfly Handle Brass Ball Valve , water meter ball valve/lockable ball for water meter/Anti-theft Ball Valve ,Brass forged body, brass ball chrome plated,brass stem and brass handle.Full port, PTFE seals.

Material: Forged Brass ( CW617N, CW614 ,CW602N,ASTM C37700)

Size: 1/4'',3/8'',1/2'',3/4'',1'',11/4'',11/2'',2'',21/2'',3'',4''

Technical Specification:

Norminal pressure: 3.0Mpa

Tested Pressure: 2.0Mpa

Working medium: Water, oil, gas

Working temperature: -20° C≤ T≤ 120° C

Thread standard: According ISO228, ISO7/1, DIN2999/

For the handle, it could be changed to Zinc alloy and aluminum handle

Package details: Each valve by one polybag, inner box, Cartons with wooden pallets

Application: House connection and drinking meter networks, water pipe connection and flow control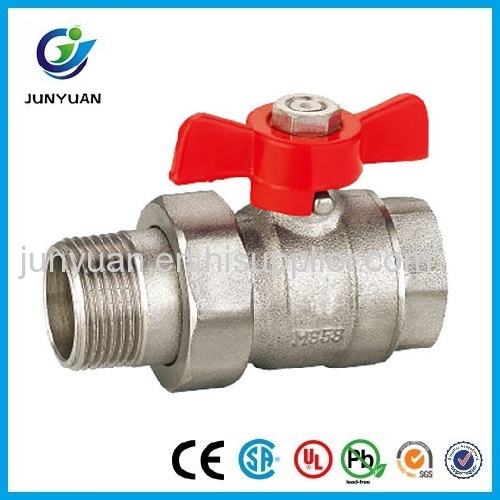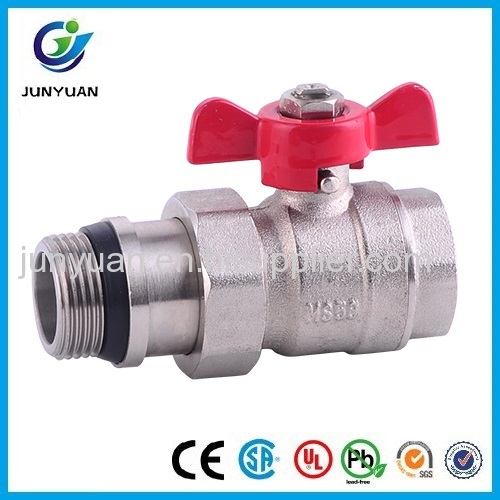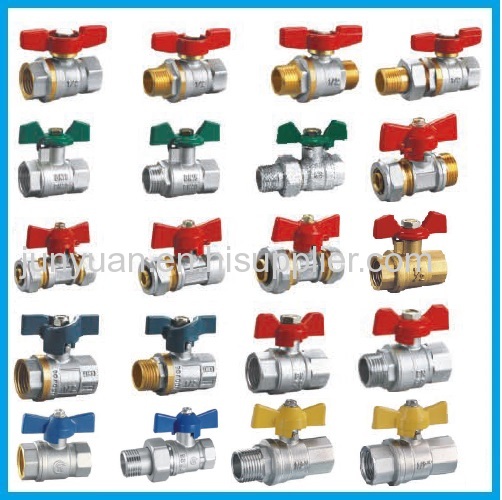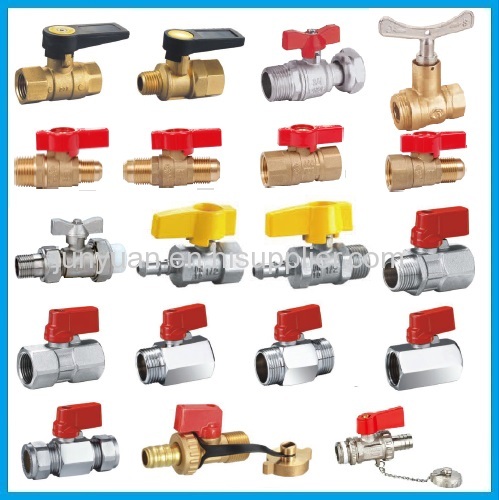 brass forged body, brass ball chrome plated,, brass stem and brass handle. For water meter before or after water meter PTFE packing with free nut and DECA fittings.Brass lockable ball valve for water meter with female thread, with brass body, anti-theft short or long handle.
Welcome to your inquiry anytime, the following is our company contact informaion ,