Single tube Gold Short wave infrared heater
1. Product name: Single tube Gold Short wave infrared heater.
2. Single tube diameter: both 10mm, 11mm, and 13mm are optional.
3. Total length: 270mm, Heated length: 210mm, Cable length: 300mm.
4. Power: 2000W, Voltage: 220V
Used for where:
This heater is mainly used for the welding of the wafer, solar cells and also the drying
of the printing machine.
About short wave infrared heater:
This is a kind of heater with fast speed for heating and high enery efficiency. With this kind of
heating elements, we can heat the material up to a certain temperature with shorter time and
use less time for the whole production process as the drying speed is faster. And what's more,
it can also save energy with a lower power output.
With a design of gold reflector/ceramic white on the tube, it can save 20% energy more than the
clear tube.
Technical instruction:
Max Power: 100W/cm
Actual power=W/cm* spring filament length (heated length)
Total length=Heated length + at least 6cm
Cable length=300mm (normal type), more than 300mm length will be extrally charged.
Special terminal:Y shape, U shape, O shape, I shape.
Shortwave IR heat lamps showed as following photos: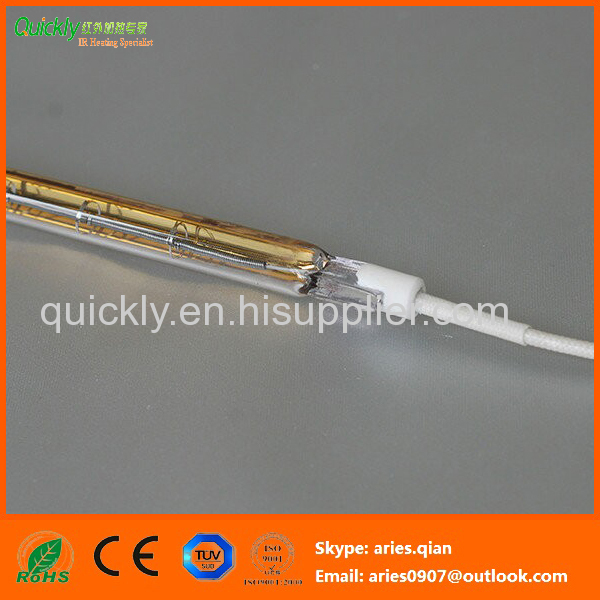 This is a single tube shortwave infrared heat lamps with gold coating on the back half tube.
Heating element is tungsten wire, and it's halogen type with short wavlength infrared light.
Features: High effiecent, fast response, high temperature and can be switch on and off within
one second.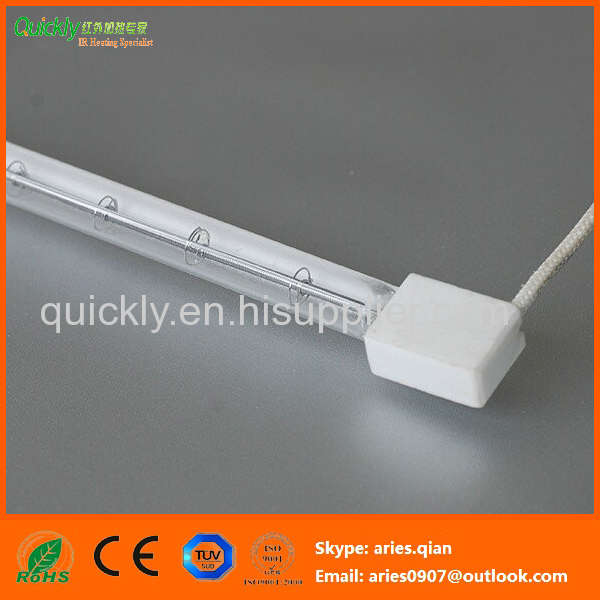 Single tube shortwave infrared heat lamps with white reflector
Terminal base: SK15 ceramic end cap
Cable length: 200-500mm, can be longer or shorter, based on your need.
SK15 Ceramic end cap as followed: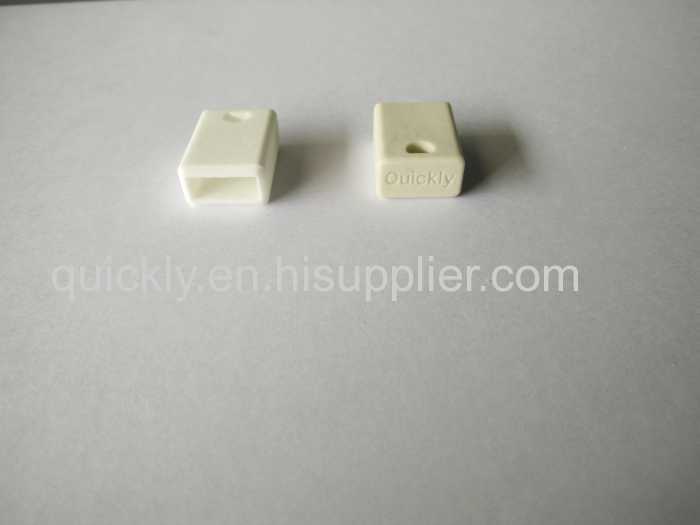 And also the drawig of the single tube shortwave infrared heat lamps with SK15 ceramic base
as followed: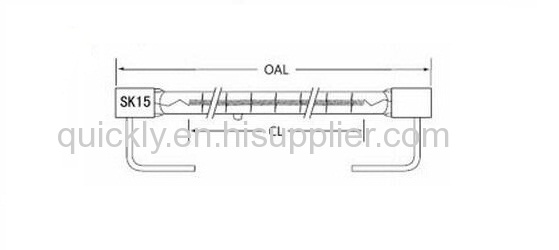 Overview of production process: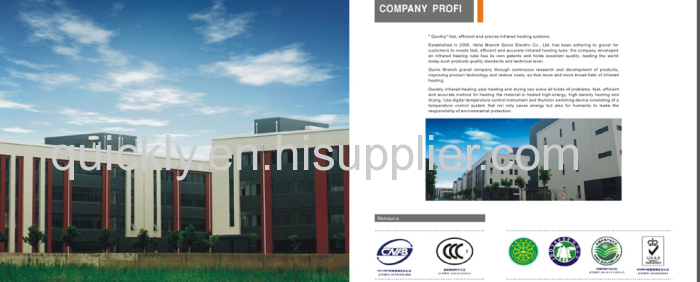 Contact us
Company Name: Hefei Quickly Electric Co., Ltd.
Company address: Jiahai Industrial Zone C-34, Xinbengbu Road,
Xinzhan District, Hefei, China
Contact sales person: Ares Qian
Technical support: quickly2(at)ir-heater.com
Skype: aries.qian
Whatsapp: 86_18605655617