Short wave Clear tube Infrared emitter
Note: The heater details as followed:
1. Lamp Voltage=?V and Wattage= ?W
2. Total Length= ?(mm) To fit in the installing situation.
3. Heated Length= ?(mm) the main filament (spiral active heating part) length .
4. Lead Wire Length= ?(mm), special requirements please advise us.
5. Quartz Tube Cross Section:
Options of Single tube: 10mm,12mm, 15mm, 18mm, 20mm. Based on the length, the longer, the thicker.
Options of Twin tube: 23*11mm, 33*15mm. Based on the length and specific heating requirements. The thicker, the better.
6. Reflector Coating: Gold/White. Based on requirements.
7. Terminal connector: R7S, SK15, Standard 23/33 for twin tube ceramic connector, special connector please provide drawing and picture.
Applied Machine: Printer
Lamp Model: SWIR-220
Quartz tube: Transparent
Lamp length: 240mm
Active length: 170mm
Volatge: 220V
Power: 1000W
Cable length: 300mm
Color temperature: 2200-2600K
Wavelength of infrared radiation: 1.0-1.4um
Product and Wood crate, photo shoot before delivery:
a. Product photo-shoot
b. Wood crate photo-shoot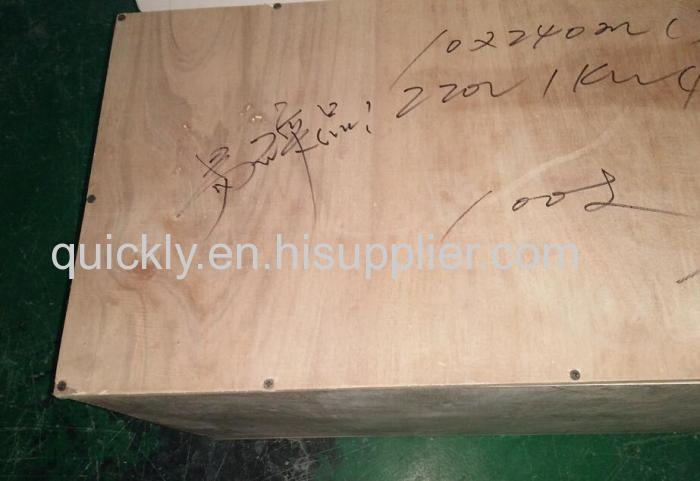 Packing and Shipping: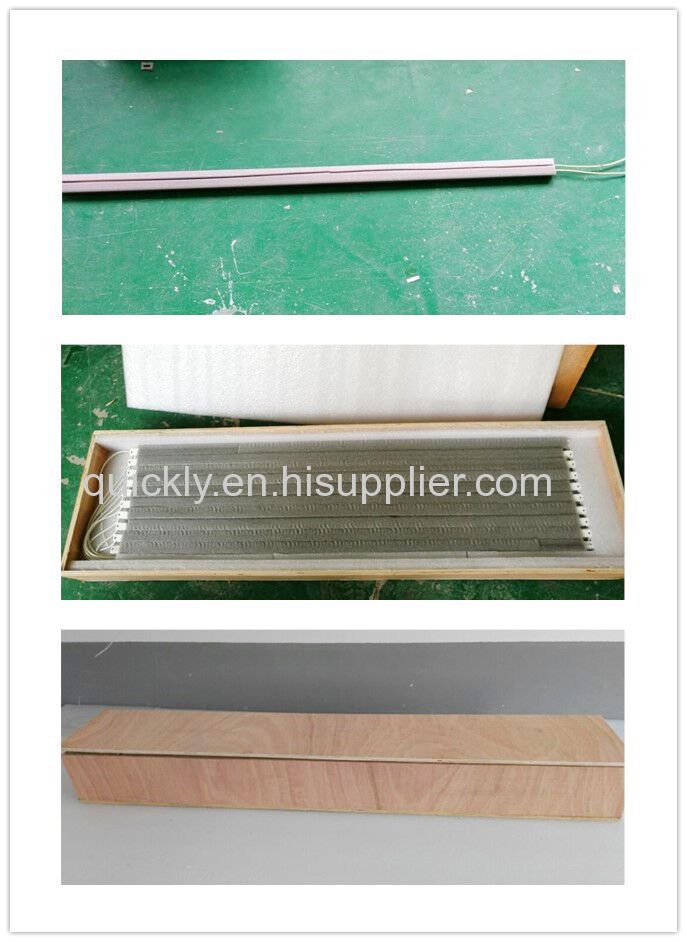 Contact us
Company Name: Hefei Quickly Electric Co., Ltd.
Company address: Jiahai Industrial Zone C-34, Xinbengbu Road,
Xinzhan District, Hefei, China
Contact sales person: Ares Qian
Technical support: quickly2(at)ir-heater.com
Skype: aries.qian
Whatsapp: 86_18605655617