Shortwave White reflector IR heater
Specification List
1. Lamp Voltage=400V and Wattage= 2000W
2. Total Length= 4600(mm) To fit in the installing situation.
3. Heated Length= 400(mm) the main filament (spiral active heating part) length .
4. Lead Wire Length= 300(mm), special requirements please advise us.
5. Quartz Tube Cross Section:
Options of Twin tube: 33*15mm.
6. Reflector Coating: White Ceramic Reflector. According to you required.
7. Terminal connector: Standard 23*11/33*15 for twin tube ceramic connector,
special connector please offer drawing and picture.
8. Quantity need: 40pcs as a minimum.
Application
1. Glass industry including the heating or drying process, such as the drying oven
for screen printing glass, laminated glass line, silver/aluminum mirror, etc.
2. Powder coating industry including the heating or drying process.
Quality Standard: ISO9001,CE, ROHS, etc.

Lifetime Declare: 5000 hours for Shortwave type;
Service: Quick response sales system;
Free replacement units for the broken caused by delivery or quality
problem during the delcaled lifetime;
Quick reaction between the whole ordering process;
Active response after sales and delivery;
Continuously following-up for every single order.
Product viewing from different angles: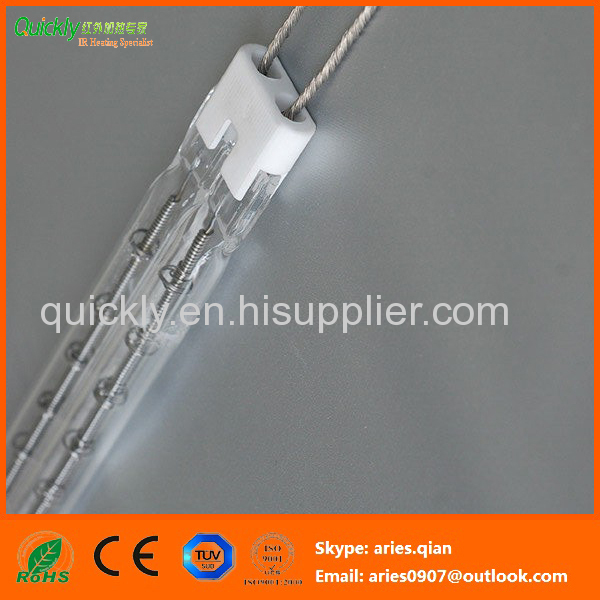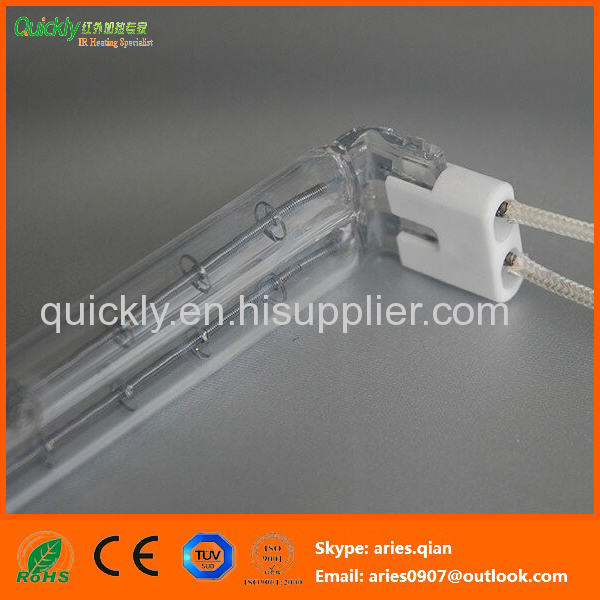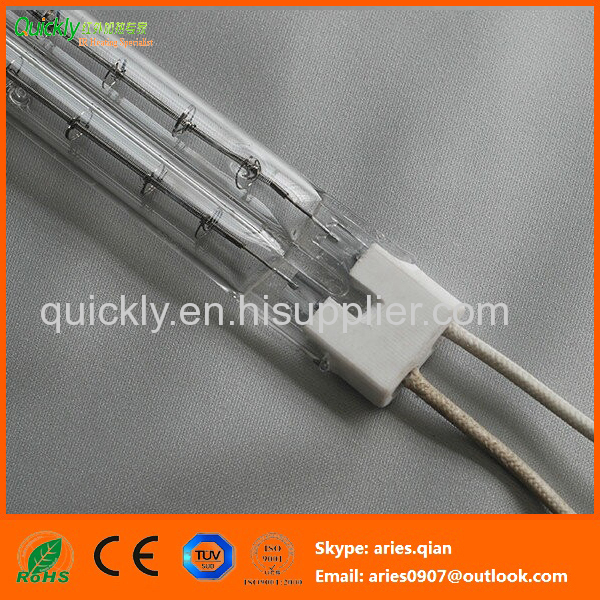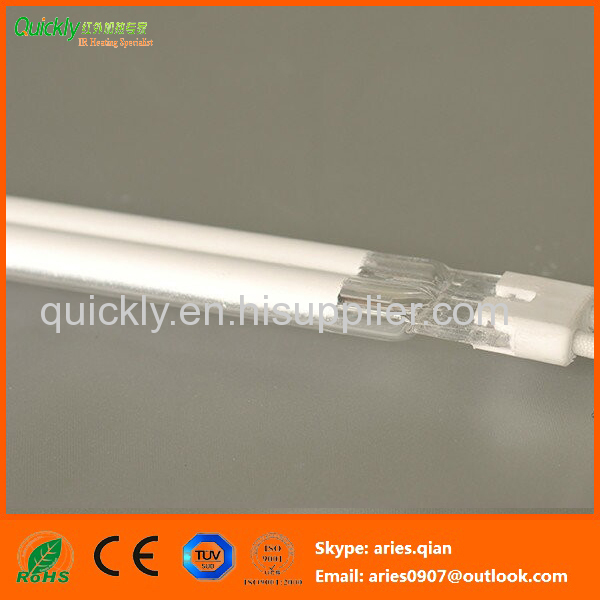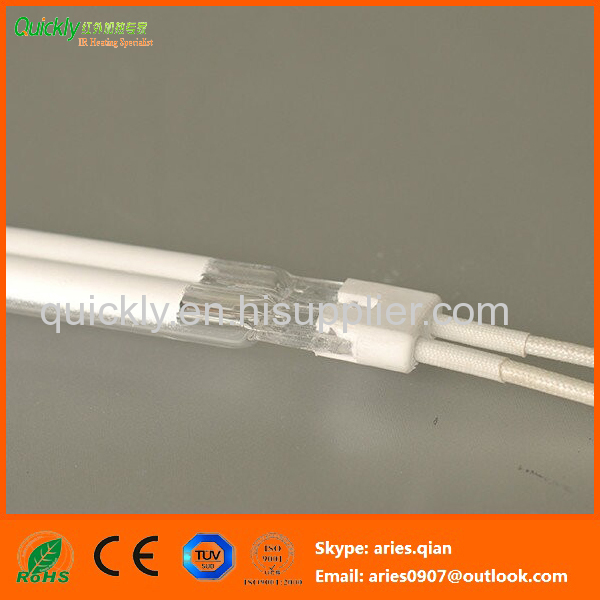 Work shop display: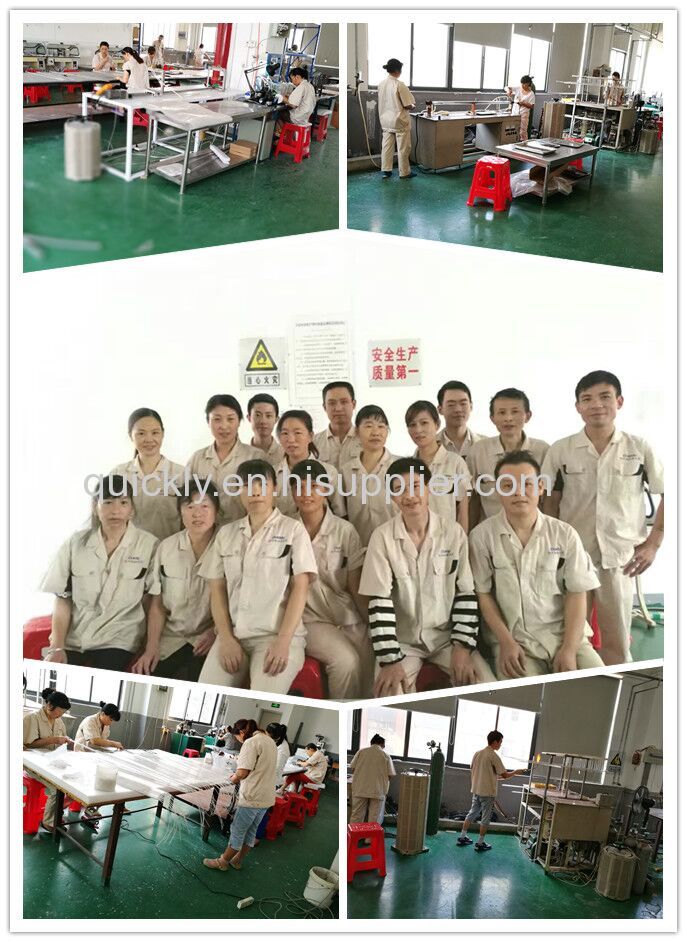 Packing and shipping pictures: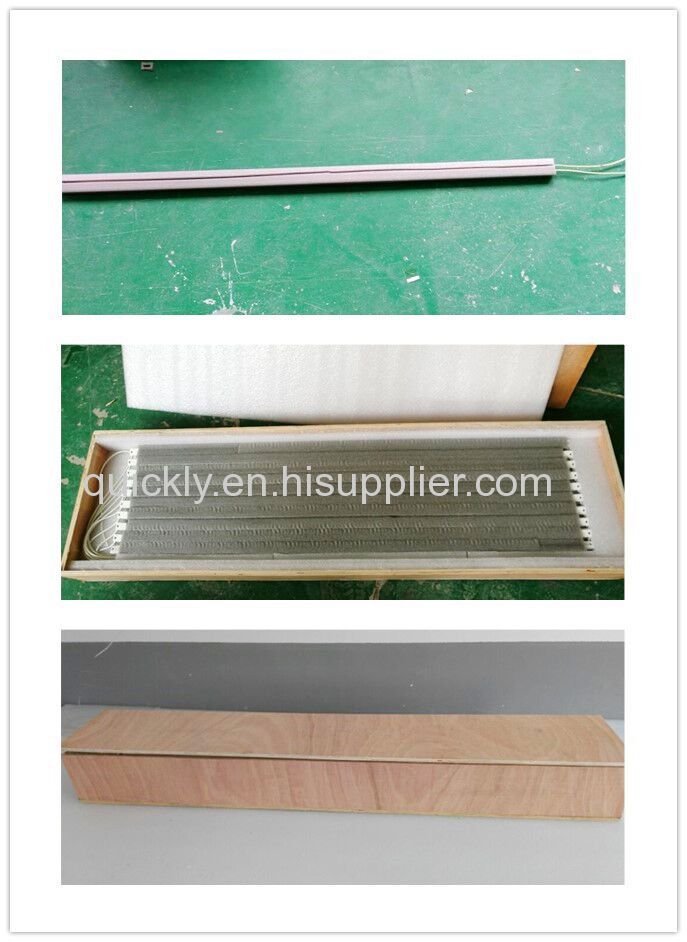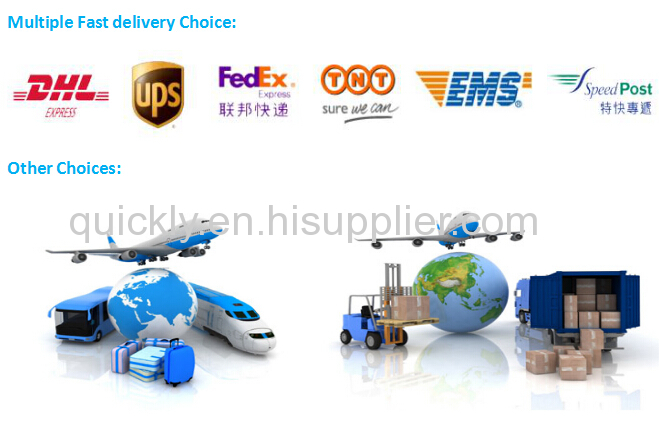 Contact us
Company Name: Hefei Quickly Electric Co., Ltd.
Company address: Jiahai Industrial Zone C-34, Xinbengbu Road,
Xinzhan District, Hefei, China
Contact sales person: Ares Qian
Technical support: quickly2(at)ir-heater.com
Skype: aries.qian
Whatsapp: 86_18605655617