Medium wave Gold infrared heater
Medium wave technical features: Mediuw infrared wavelength radation to heat and dry those material which
matched this wavelength, it can mostly active the material during heating and drying process in all kinds of
industries.
Mostly they are used for screen printing drying, laminated glass drying, silver mirror drying, aluminum mirror
drying, leather darying, plastic drying, PET blow bottle drying, powder coating drying, etc.
Medium wave Transparent infrared heater model MWIR-500
Applied Machine: Laminated Glass IR oven
Lamp Model: MWIR-500
Quartz tube: Gold reflector
Lamp length: 500mm
Active length: 420mm
Volatge: 380V
Power: 1000W
Cable length: 600mm
Color temperature: 1200-1800K
Wavelength of infrared radiation: 3.0um above
Medium wave Max Heated length 5800mm;
Max Total length 6000mm;
Max Power Output: 9000-12000W;
Max Voltage: 600V;
Max Lifetime: 20,000-30,000 hours.
Product and Wood crate, photo shoot before delivery:
a. Product photo-shoot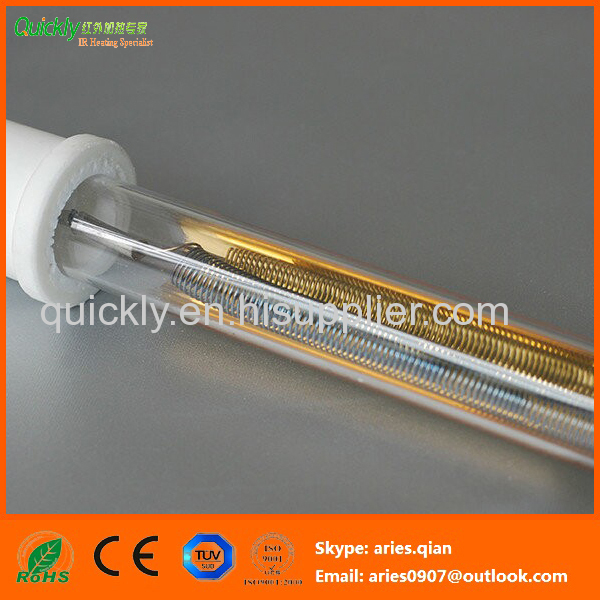 Other options in Medium wave Group Infrared heaters: Single tube/Twin tube, Transparent/White reflector/
Gold reflector, or some special tube with unique connection mathod.
Photos showed as followed: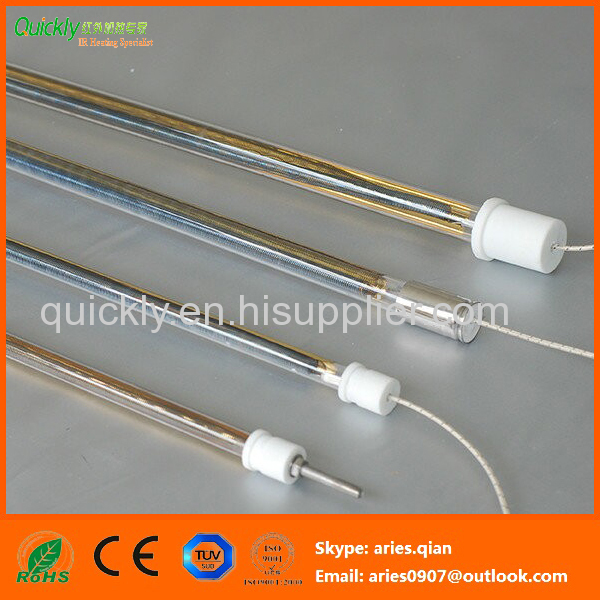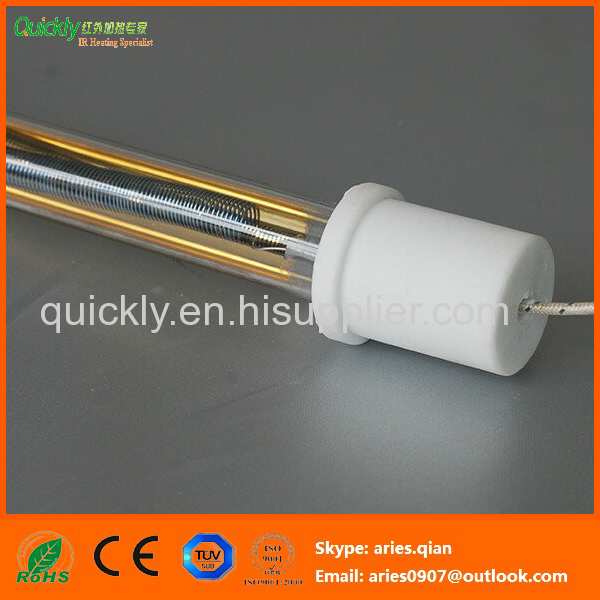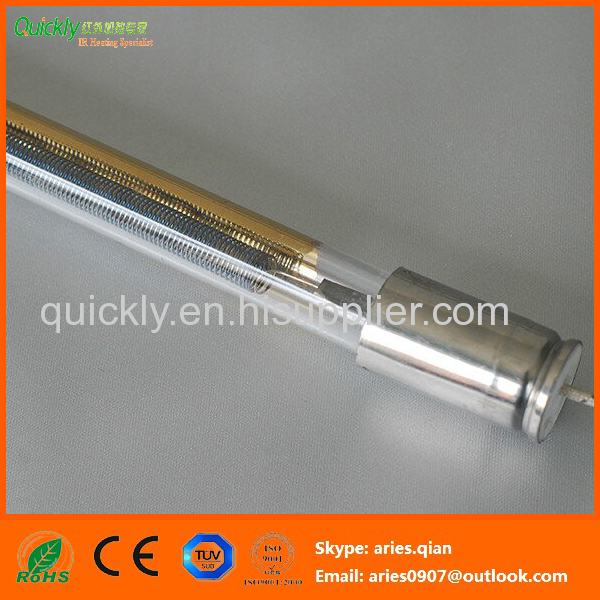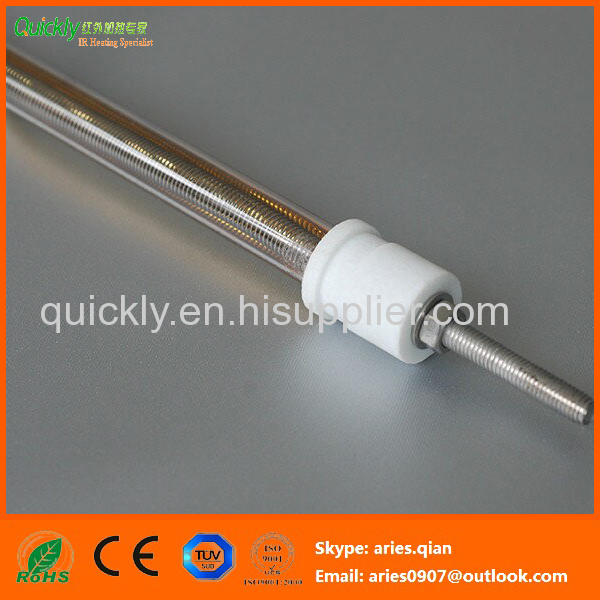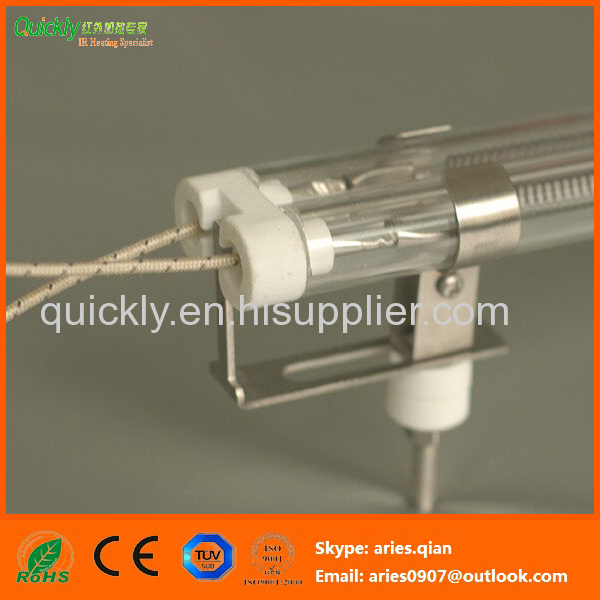 b. Wood crate photo-shoot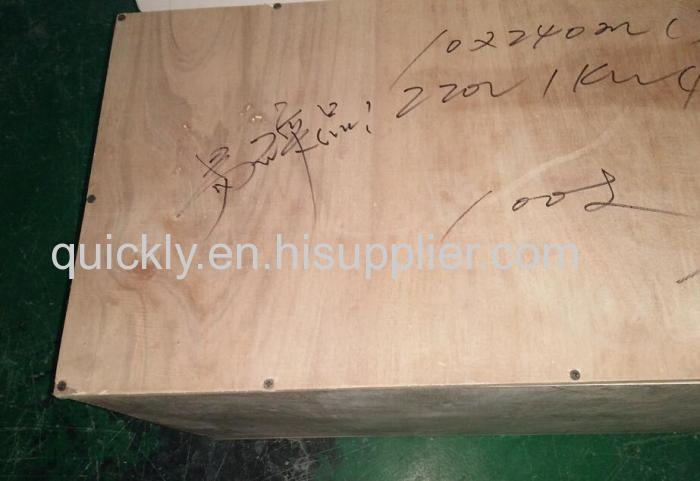 Packing and Shipping: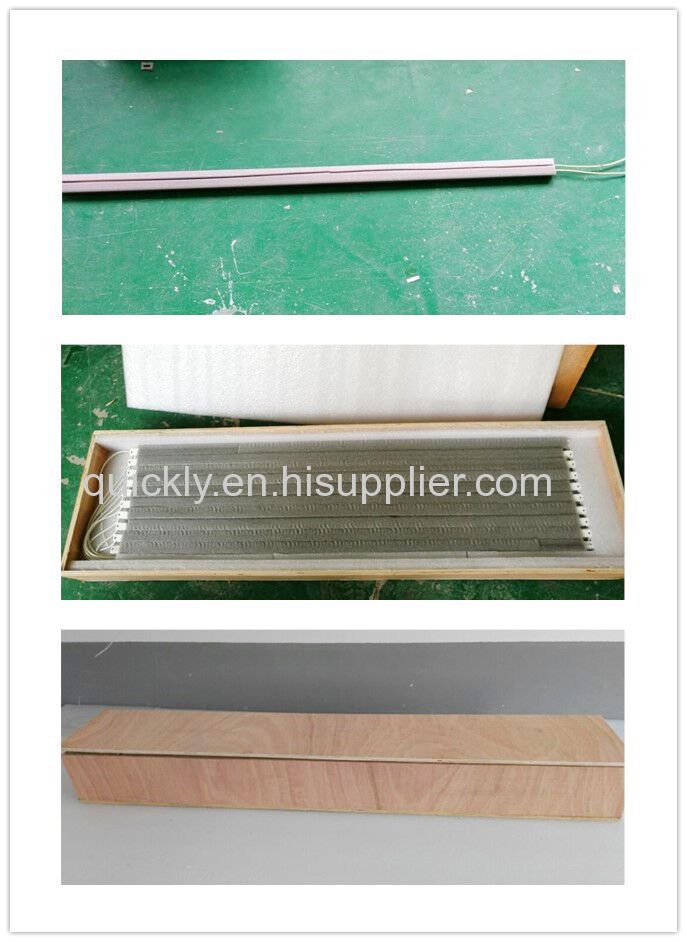 Contact us
Company Name: Hefei Quickly Electric Co., Ltd.
Company address: Jiahai Industrial Zone C-34, Xinbengbu Road,
Xinzhan District, Hefei, China
Contact sales person: Ares Qian
Technical support: quickly2(at)ir-heater.com
Skype: aries.qian
Whatsapp: 86_18605655617