Carbon Medium wave IR heater
Applied Machine: Paint Drying System
Lamp Model: MWIR-1212
Quartz tube: Gold Coating on the tube
Lamp length: 1212mm
Active length: 1057mm
Volatge: 400V
Power: 7350W
Cable length: 600mm
Color temperature: 1600-2400K
Wavelength of infrared radiation: 2.5-2.7um
33*15mm Type
Carbon medium wave Max Heated length 4000mm;
Max Total length 3800mm;
Max Power Output: 9000-12000W;
Max Voltage: 580V;
Max Lifetime: 10,000hours.
Applied Industry and materials matched with the wavelength 2.5-2.7um
Product and Wood crate, photo shoot before delivery:
a. Product photo-shoot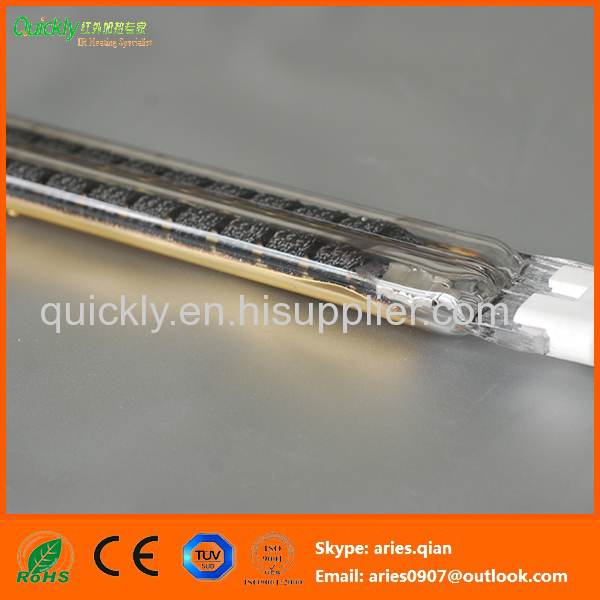 Double tube Carbon IR heater with High purity quartz tube

Although this is a type of medium wave infrared heating element, but it's also a high efficient
and energy-saving infrared lamps, the peak wavelength of carbon medium wave infrared
heaters is from 2.4-2.7um, which give a more near to the short wavelngth infrared light, so
it is very suitable for some materials which need a faster speed for heating and also require
a wavelngth between shortwave and medium wave.
What's more it also have a advantage of lifetime compared with the shortwave infrared
heaters. The average working time of Carbon infrared heater is 10,000 hours.
Photos showed as followed: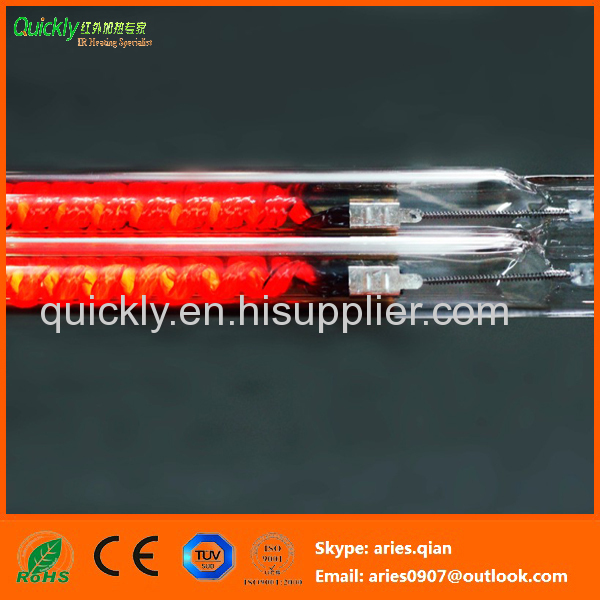 Compared with shortwave infrared heating element, the carbon fiber usually looks red when
it is turned on. On the other hand, the filament temperature will not be high as shortwave
heating wire.
b. Wood crate photo-shoot and packing and Shipping:

For the packing of each item, no matter it is shortwave heaters, medium wave heaters,
or carbon fiber heaters, or no matter it's the single tube type or twin tube type, these all will
packed up in the EPE material with customized size. And then put in the wooden crate on the
EPE panel with same EPE panel around with the lamps, at last sealed with self-tapping screws
and put in another bigger wooden crate with the same way packing around in it.
Then we will choose an international Express like TNT, FedEx, DHL or other method. It can
also be chosen by you.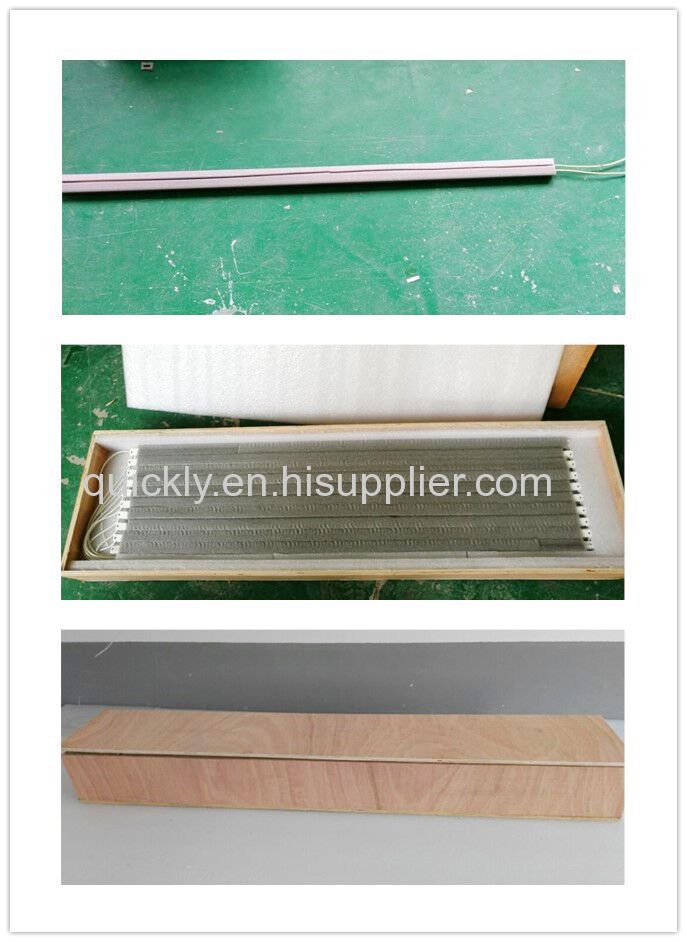 Contact us
Company Name: Hefei Quickly Electric Co., Ltd.
Company address: Jiahai Industrial Zone C-34, Xinbengbu Road,
Xinzhan District, Hefei, China
Contact sales person: Ares Qian
Technical support: quickly2(at)ir-heater.com/ aries0907(at) outlook.com
Skype: aries.qian
Whatsapp: 86_18605655617