Small hydraulic injection molding machine
Items
Parameter
Unit
SSF520-K5
Injection Unit
Screw diameter
mm
A
B
28
32
Screw L/D ratio
L/D
20
17.7
Shot volume(theoretical)
Cm3
70
92
Injection weight(PS)
g
64
84
Oz
2.2
2.9
Plasticizing Capacity
g/s
6.9
8.8
Injection rate
g/s
48
65
Injection pressure
Mpa
211
162
Screw speed
rmp
200
Clamping unit
Clamp force
KN
520
Open stroke
mm
270
Distance between tie bars (W*H)
mm
300*300
Max mould thickness
mm
340
Min mould thickness
mm
100
Ejector stroke
mm
70
Ejector force
KN
25
Ejector number
PC
1
Dia of mould location hole
mm
100
Others
Max pump pressure
Mpa
16
Pump motor power
KW
5.5
Heating power
KW
4.7
Machine dimension(L*W*H)
m
3.3*1.1*1.6
Machine weight
T
2.2
Oil tank capacity
L
115
Notes:(1)Theoretical injection volume=screw diameter×screw stroke;
(2)Actual injection weight is 91% of the theoretical volume;
(3)All the data is PS values.
Remark: Above-mentioned technical parameters are all theoretical values in 50HZ operation state. The technical parameters are subject to change for technical improvement without notice.


Since the establishment in 2002, our Shuangsheng brand has obtained good reputation from customers at home and abroad, our small sized series injection molding machines are featured with small, precise, professional and stable.
Machines size ranges from 32Tons to 410Tons, with injection weight from 20g to 1600g, the machines are widely applied to produce small precise gears, masterbatch or pigment color chips, PVC fittings, PET preforms, bottle caps, bowls, plastic toys such as Barbie, cars, electrical junction boxes, sockets, nylon zip ties and other plastic products that of injection weight within 1600Grams.
Shuangsheng SSF-series small injection molding machine is a strong open platform, which can meet the customer's special request, like adding special features so as to suit all kinds of process techniques.
In order to provide good service to customers, we have established good cooperation with mold and auxiliaries supplier, they can provide the best quality molds, hopper dryer,chiller,autoloader,crusher for you, that works on well with our machines.
1.Main products;
A.Fixed pump injection molding machine(SSF-K5)
B.Servo motor energy saving injection molding machines(SSF-S)
C.Special purpose machine for lab test.
D.Product range:32Ton~410Ton
2. Advantage:
Strong Technical design ability, Stable quality, and large production capability, Famous components brand.
3. Machine description:
Clamping unit
Five-point inward moving toggle system ensure high rigidity and precision for mold clamping and also reducing stress and stain effects;
The moving platen is fitted with adjustable slide support system to improve platen parallelism and provide better tie bar and mould protection and lengthen the working lifetime
Injection unit
A wide variety of screws are available for different polymer processing requirements. Special engineering materials are used to manufacture the screws to ensure optimal quality and processing life;
The injection unit incorporates a dual-pillar supporting system with balanced twin cylinder injection unit for evenly distributed force and rapid screw motion;
Nozzle alignment is provided using a simple mechanism with fine adjustment for accurate centering;
High quality nitride or chrome plated alloy screw with a nitrogen-treated barrel provided anti corrossion with high wear resistance for an extended working life.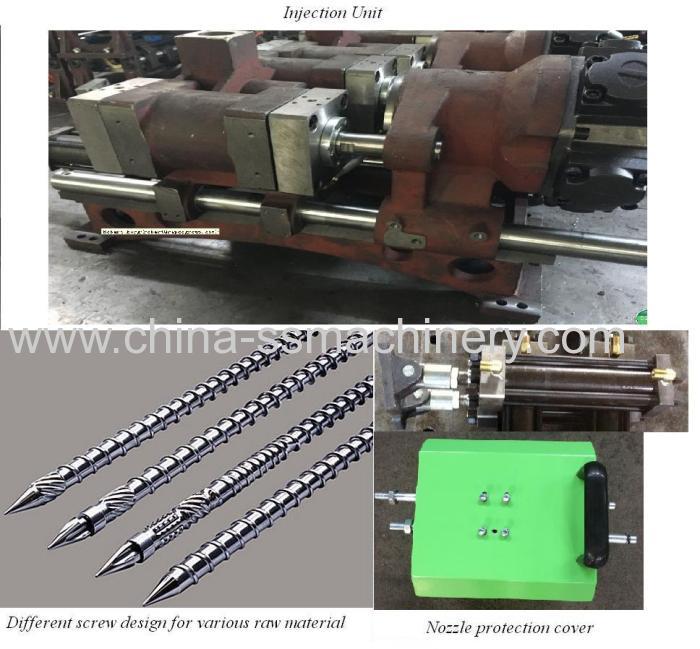 Electrical and hydraulic components;
Major hydraulic components and seals are sourced from world famous manufacturers providing high reliability and interchangeability.
Controller is from Techmation, with multiple language for selection, of including but not limited English, Spanish,Turkish,Persian,russia and etc.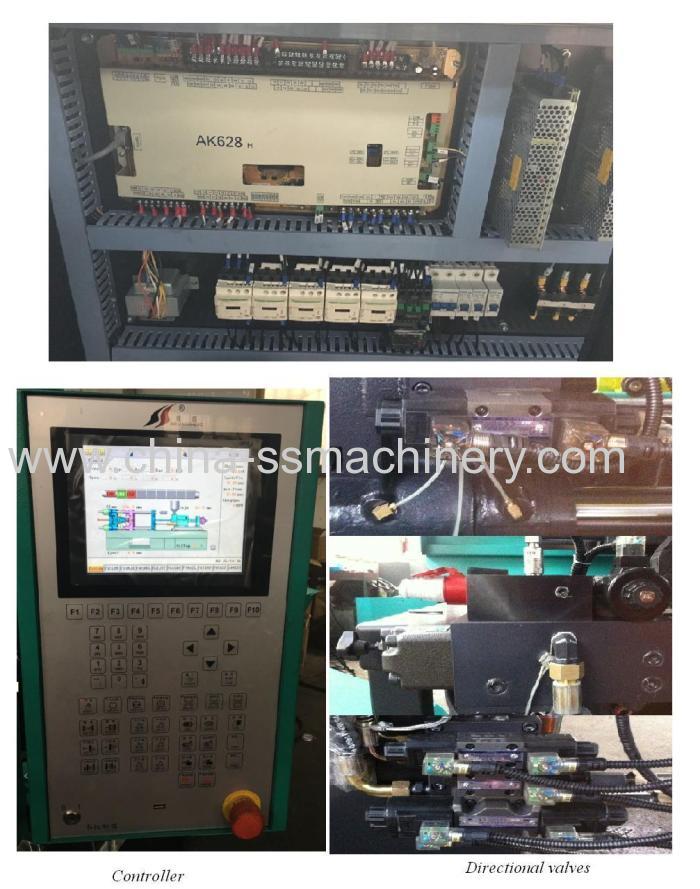 Lubrication system;
The toggle system uses oil-sleeve bushes lubricated by an automatically control central lubrication unit which provides excellent lubrication quality to all points and extends the clamping unit working life.
There are 2 type of lubrication agent, one is lubrication grease, the other is lubrication oil, per customer's final products requirements, medical parts prefer to use lubrication oil to avoid any contamination.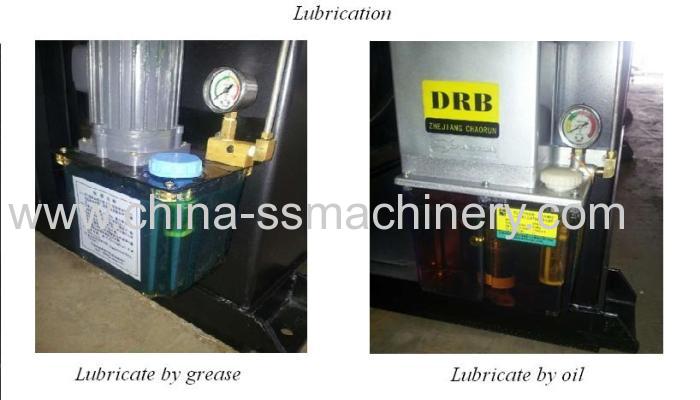 Motors and pumps;
We have 2 series injection molding machine, one is fixed pump, the other is servo motor.
Fixed pump machine is a traditional machine enjoys the features of stable, servo motor enjoys the advantanges of energy saving.
Low noise, below 78db, servo motor almost has no noice when no movement of machine.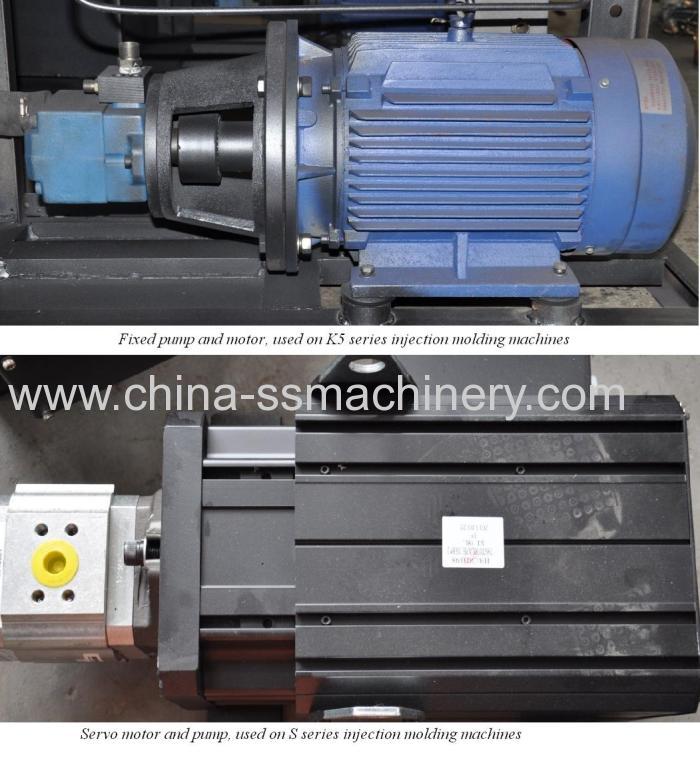 Plastic parts that can be made by our molding machines but not limited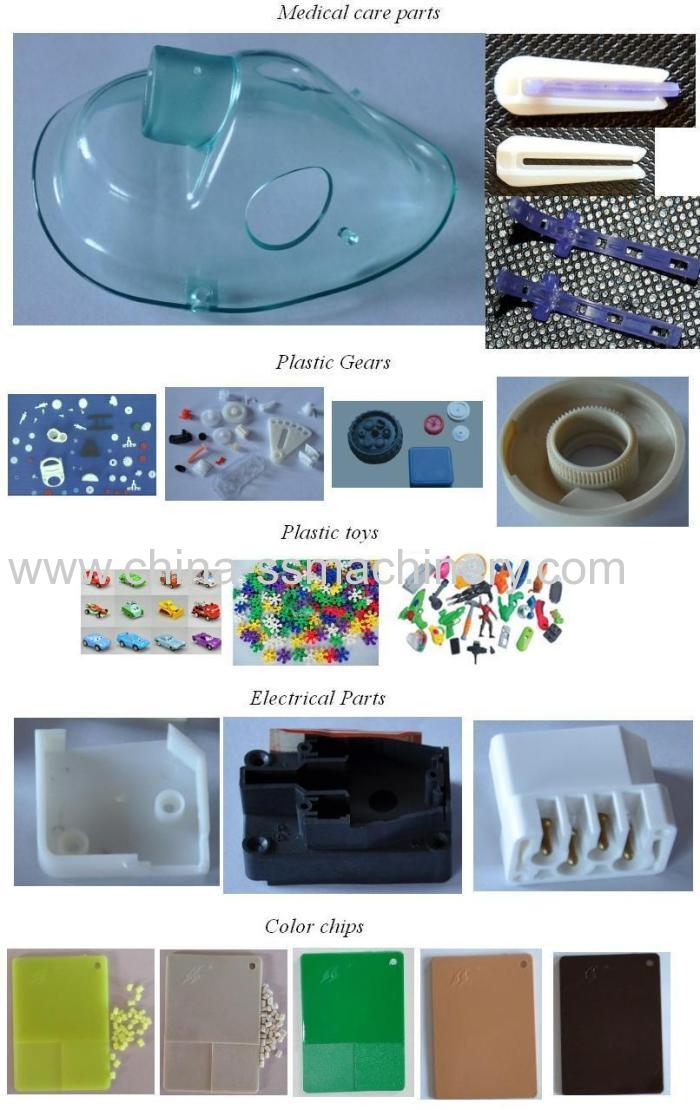 Injection Molding Machine loading
Our machines will be loaded carefully to the container, it will be fixed by cables to make sure not move during sea transportation.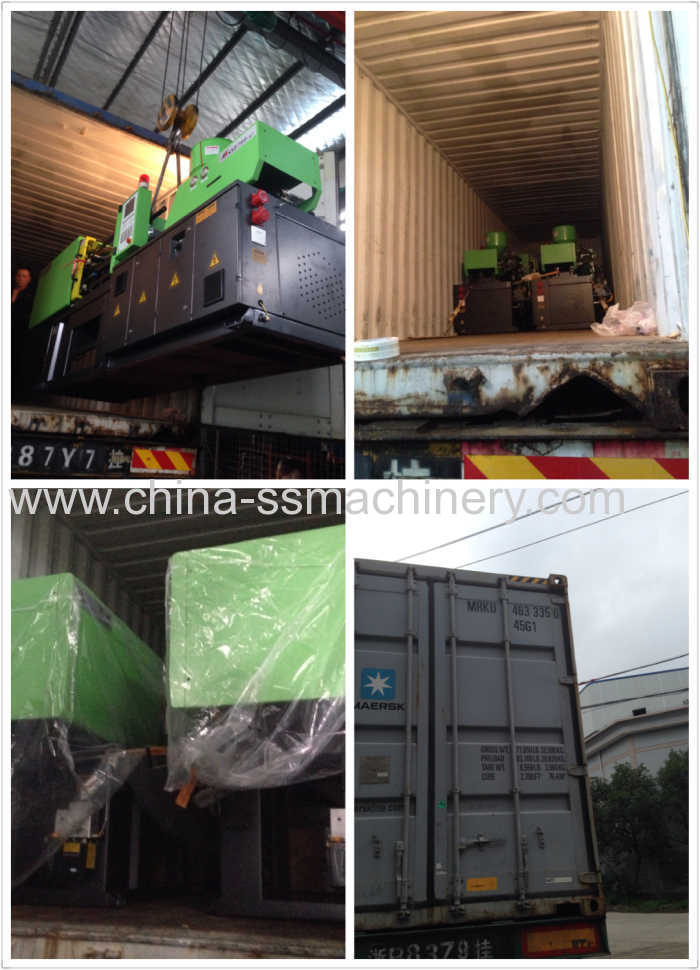 Customers get together
Our SS machinery has the experience of injection molding machines manufacturing for almost 30 years, and the small sized injection molding machine are well known by customers at home and abroad, now establish long term cooperation with customers from Argentina, Colombia, Mexico, Turkey, Poland, Denmark, Netherland, Israel, India and so on.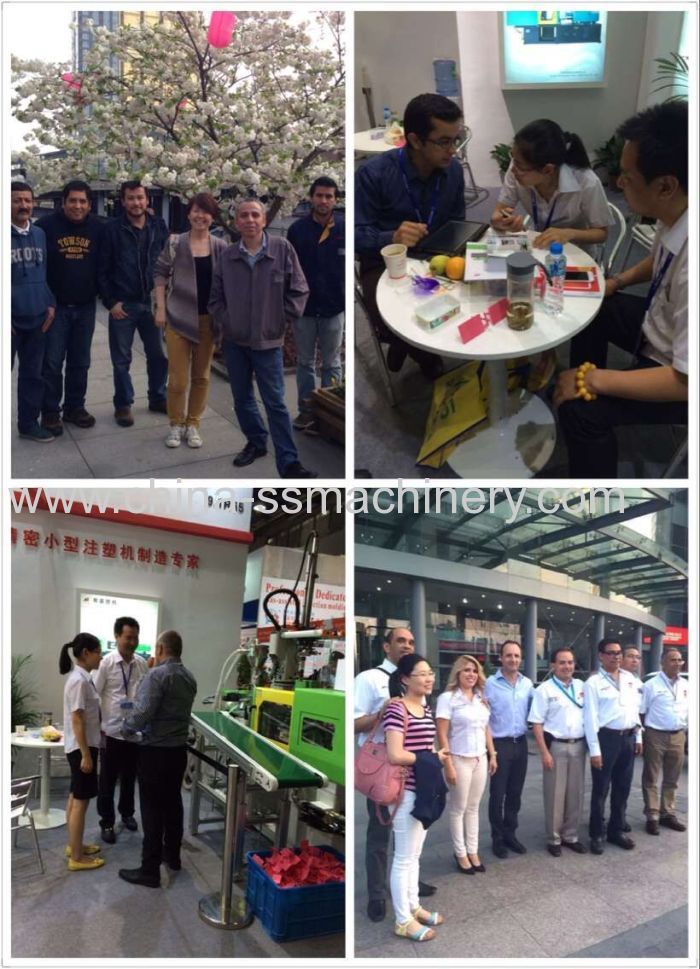 Agent wanted;

We have established cooperations with agents from Argentina, Colombia, Chile, Mexico,South Africa, Netherland, Denmark, Spain,Israel,Turkey, Russia,Pakistan,Iran to market and provide after sales service to our small injection molding machines.
We warmly welcome agents from more countries to coopeate with us.
If you have any query about our injection molding machine, just contact me at any time
Alexis Liao
Mobile photo:+8613806673276(whats app&we chat ID)
QQ:1159033100