Medium Wave Twin Tube Infrared Heating Lamp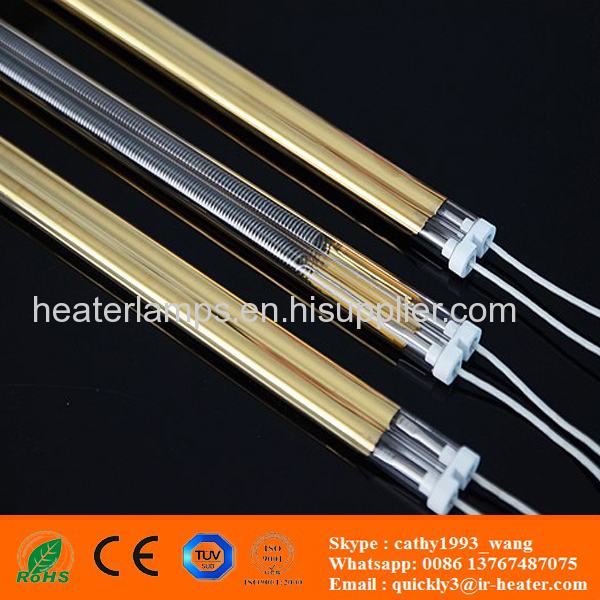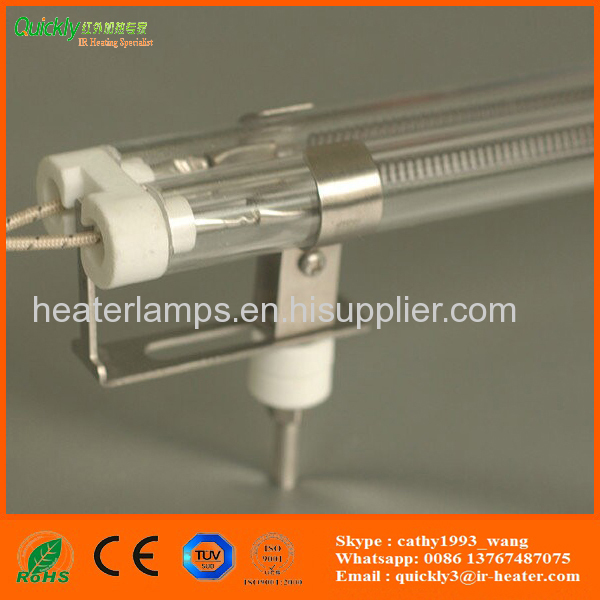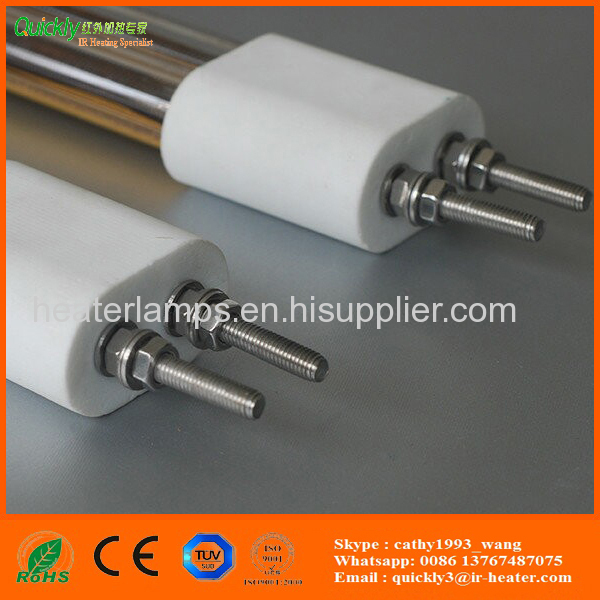 Lamp Model: MWIR0040
Quartz tube: Gold Coating
Lamp length: 2420mm
Active length: 2300mm
Voltage: 230V
Power: 4000W
Cross section of Medium wave quartz infrared lamp: 33*15mm twin tube diameter
Cable length: 500mm one side out
Color temperature: 1200-1800K
Wavelength of IR radiation: 2.6-3.5um
Medium wave quartz infrared lamp features
Max Heated length 6000mm
Max Total length 5800mm
Max Power Output: 9000-12000W
Max Voltage: 600V
Average Lifetime of Medium wave quartz infrared lamp : 20,000 hours
Different Construction Types for you choose
Technical Specification Of Twin Tube Medium Wave Infrared Lamp
| | | | | |
| --- | --- | --- | --- | --- |
| Ref No. | Voltage | Wattage | Twin tube | Total length |
| | v | w | mm | mm |
| 1 | 220 | 1700 | 15*33 | 1280 |
| 2 | 230 | 500 | 8*18 | 400 |
| 3 | 230 | 1000 | 11*23 | 600 |
| 4 | 230 | 2000 | 15*33 | 900 |
| 5 | 230 | 2500 | 15*33 | 1100 |
| 6 | 230 | 2500 | 15*33 | 1300 |
| 7 | 230 | 3250 | 15*33 | 1420 |
| 8 | 230 | 3750 | 15*33 | 1600 |
| 9 | 380 | 4800 | 15*33 | 2135 |
| 10 | 400 | 4100 | 15*33 | 1800 |
| 11 | 400 | 4500 | 15*33 | 1920 |
| 12 | 400 | 5250 | 15*33 | 2200 |
| 13 | 400 | 5750 | 15*33 | 2400 |
| 14 | 400 | 6250 | 15*33 | 2600 |
| 15 | 415 | 1250 | 15*33 | 1100 |
Certifications
Our factory has gained CE,ISO9001,RoHS,certification.

Our Service
Sample Service
1.Some samples are free of charge, buyer shoulder the fright cost. Contact us for details !
2.Within 7 days after you confirm order.
Customized Service
1.We will offer 24 hours reply your inquiry and information in person.
2.We offer OEM services
After-sale Service
Any quality issue, once confirmed, we will compensate our customer.
Applications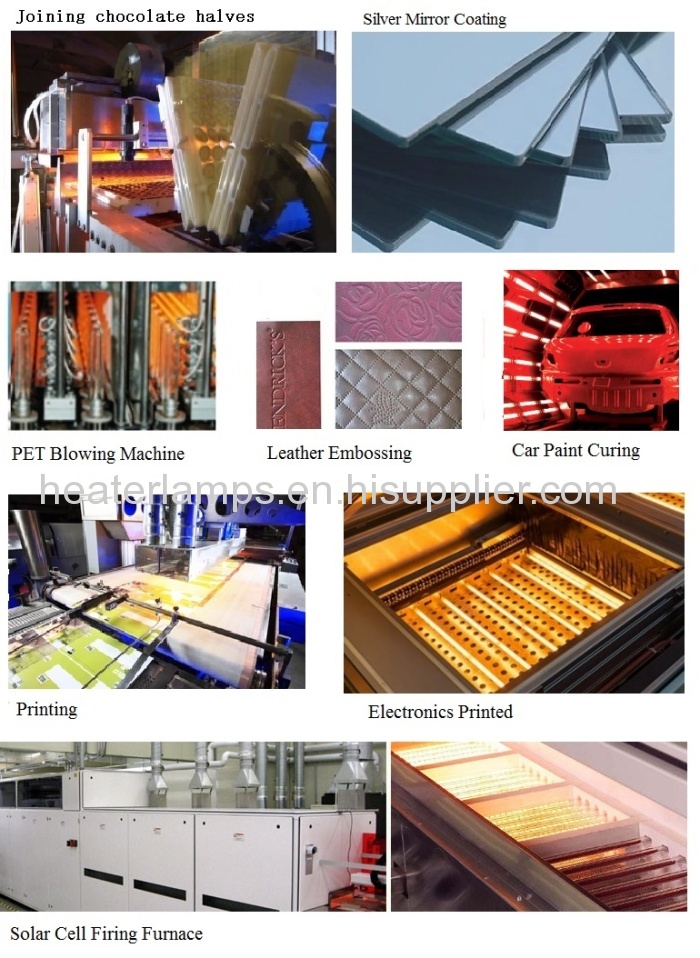 Packing, shipping and payment
We are committed to provide the best packaging and integration of logistics services.
Package
1. Each infrared lamp in a small white box.Then in a professional wooden box.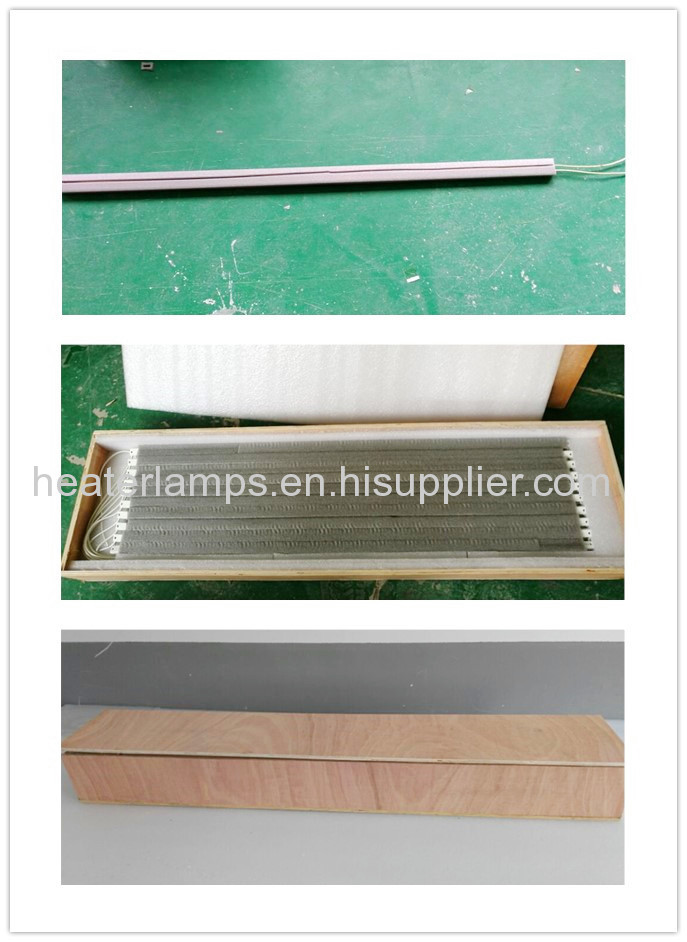 2.shipping and payment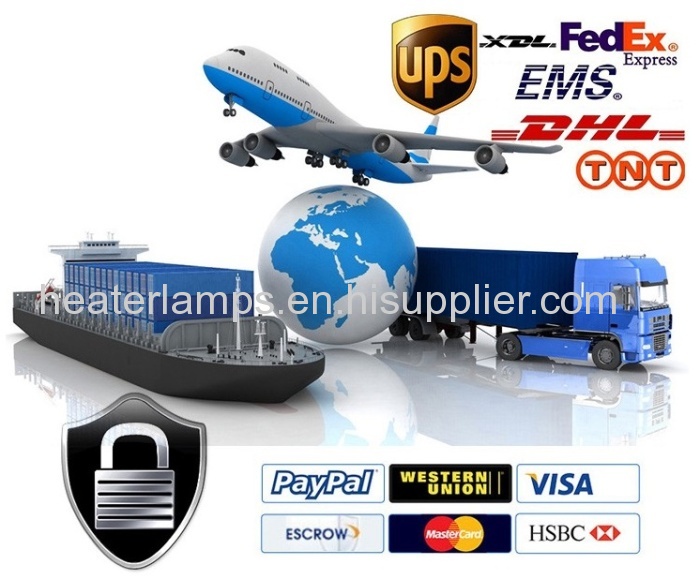 3. Delivery
After receive payment 1 week.
Company information
We provide one-stop factory production and services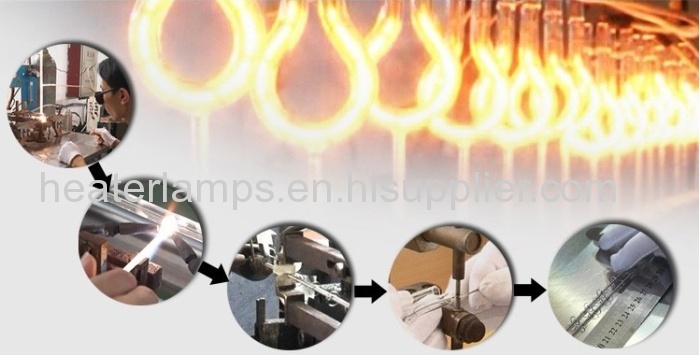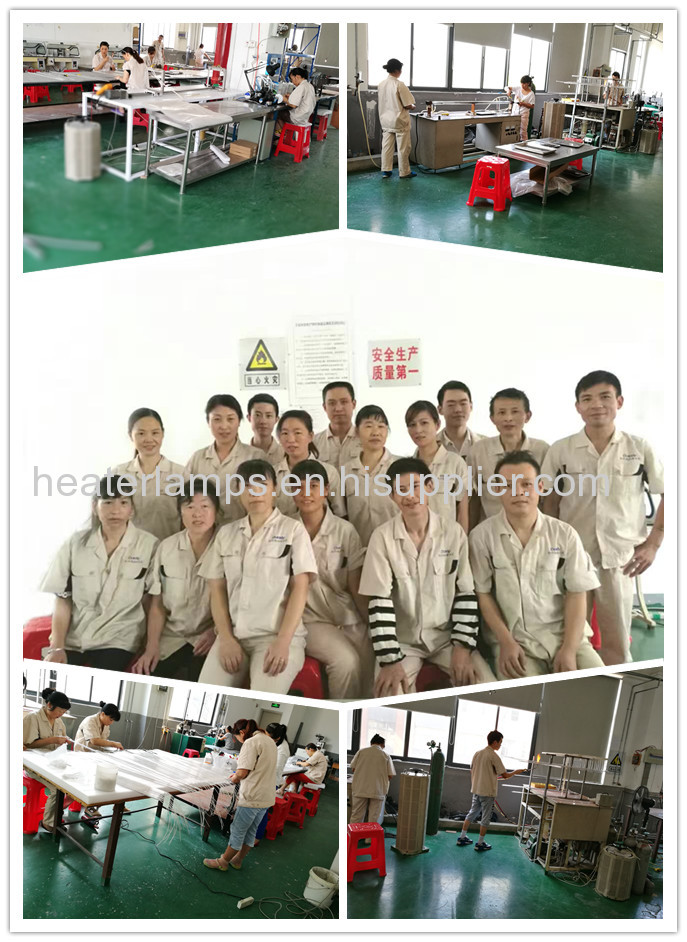 Founded in 2008,Hefei Quickly Electric Co.,Ltd is a leading manufacturer in the IR,technology and product sector , twin tube emitter are our pillar products,90% of our total products are sold America,Europe, the Middle East and South Asia for near 10 years. You are welcome to contact us for the further information.
Contact us
Add : C34, Jia Hai Industrial Park, Xin Bengbu Road, Xinzhan District, Hefei City, Anhui, China 230012
Mobile : 86-13635518404
Whatsapp: 86-13767487075
Skype : cathy1993_wang