PSH pit type automated 3-layer smart car parking system
Specifications&Schematic diagram:
Performance parameters:
Product structure:
It consists of upper car bedplate,ground-level car bedplate, lower car bedplate and lift-sliding drive mechanism.
Product characteristics:
1. Flexible structure,realization of optimum layout as per your requests and site conditions.
2. Whole-package, half-package, simple-package or no-package structure, etc can be designed as per your requests.
3. Small building area, high space utilization rate, 5 times of car parking capacity more than that of ground parking site.
4. Low building costs, low maintenance expenditure.
5. Stable running, low noises, convenient car access.
6. Stray alarm, limit protection, rope loosening prevention, anti-dropping protection, car overtime alarm,time-delay protection,overvoltage (undervoltage) protection,overcurrent, power-off self-locking, emergent parking or other safety protection functions.
7. CAD computer assited design makes the product more beautiful in appearance,higher machining precision, its structure more rigid and durable.
8. Fully-automatic PLC control via key, IC card or remote control system, etc, simple in operation.
Applied spaces
Suitable for living districts, business center, offices, stations or hospitals, etc.
Product Show: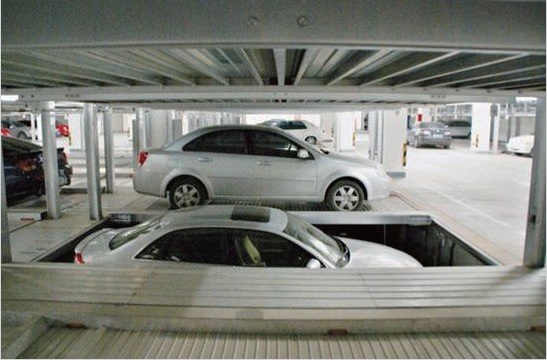 PSH pit type three layer intelligent parking system
PSH pit type 3-layer automated parking equipment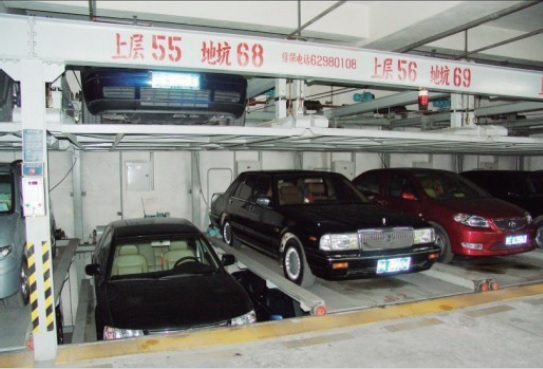 PSH pit type 3-layer PLC controlled automatic parking system
Certificates: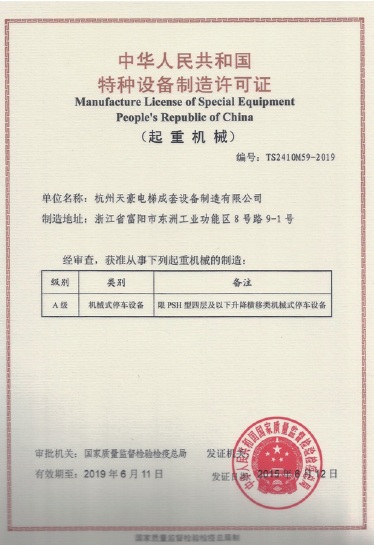 Manufacture License of Special Equipment