PCS vertical rotary mechanical parking system
Product introduction:
Operating principles of PCS vertical rotary parking equipment: rotary movement of cars in vertical direction via PLC control system. Cars can be parked on the bracket, which can lift or fall via the drive system, and lift or lower the cars on the ground for three-dimensional storage.

Technical parameters:
Type

PCX

Car size (mm)

≤5000×1850×1550 (large car)

Car weight (kg)

≤1700

Car capacity

8 to 28

Access size(Width×Height)(mm)

2400×2000

Drive mode
Driven by motor (with brake) or Geneva linkage
Operating mode
Automatic operation via universal key&buttons

Driving devices
Power source


Motor
3.7KW-4P for lifting or lowering (with brakes) 2 units
0.2KW-4P for rolling(with brakes)

Power consumption
0.17KWX basic power consumption

Safety devices


1.Confirm the parking position via optoelectronic switch;

2.Check the operation of person or car doors via optoelectronic switch;


3.Prevent person or car from entering into the equipment via automatic car opening/closing device.

Safety protective net
Types:
Small and large rotary mechanical parking systems
Features and applicable scope:
Normally, small rotary parking systems are installed outdoor, while large rotary parking systems can be connected with main building or independently built outdoor. Such parking system is small in building area, flexible in design, simple in operation, reliable and convenient for control.
Normal car capacity: small: 8 to 10 cars; large: 12 to 34 cars.
Product show:
PCS vertical rotary parking system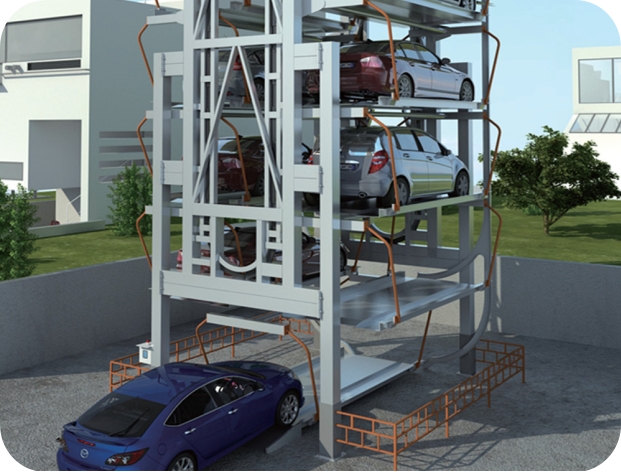 PCS vertical rotary mechanical parking equipment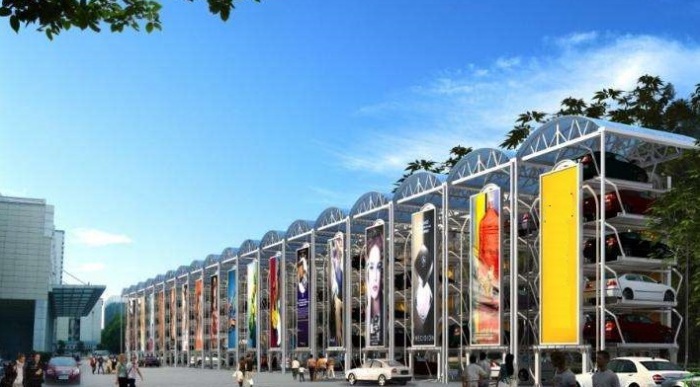 PCS vertical rotary parking equipment