PPT multi-level rotary parking system
Product introduction:
Multi-level rotary parking system is to realize the multi-level storage of cars through up-down and left-right movements of car bedplates. It mainly consists of three parts: lifting system,horizontal rotary system and electrical control system.
Features:
1.Make full use of space, six times of self-parking space;
2.Shorten the car access time by adopting high-speed lifting mode;
3.Digital control mode, simple operation;
4.Suitable for narrow space with only an access;
5.Stable running, safety and reliable performance.
Technical parameters:
| | | | | | | | | | |
| --- | --- | --- | --- | --- | --- | --- | --- | --- | --- |
| | Project | Building size (m) | | | | | | | |
| Access | | Round rotary parking garage | Square rotary parking garage | | | | | | |
| No rotary disk | Built-in rotary disk | No rotary disk | Built-in rotary disk | | | | | | |
| W | L | W | L | W | L | W | L | | |
| ≥4.0 | ≥7.0 | ≥7.0 | ≥7.1 | ≥3.5 | ≥6.2 | ≥6.9 | ≥6.9 | | |
| Access height | ≥2.5 | ≥2.5 | ≥2.5 | ≥2.5 | | | | | |
| Garage gate | | B(m) | H(m) | B(m) | H(m) | B(m) | H(m) | B(m) | B(m) |
| ≥2.4 | ≥1.8 | ≥2.4 | ≥1.8 | ≥2.4 | ≥1.8 | ≥2.4 | ≥1.8 | | |
Product Show: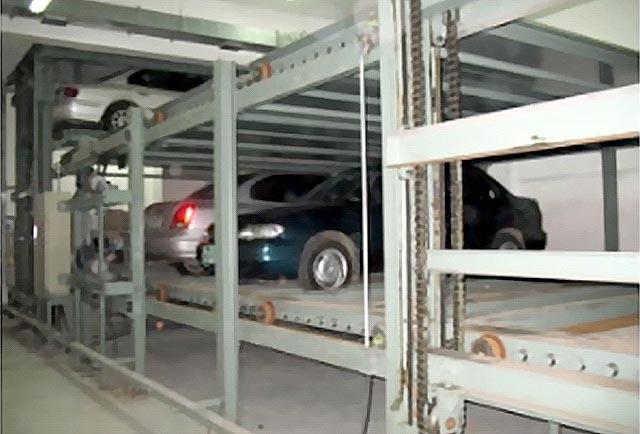 PPT multi-level rotary parking system
Multi-layer rotary parking system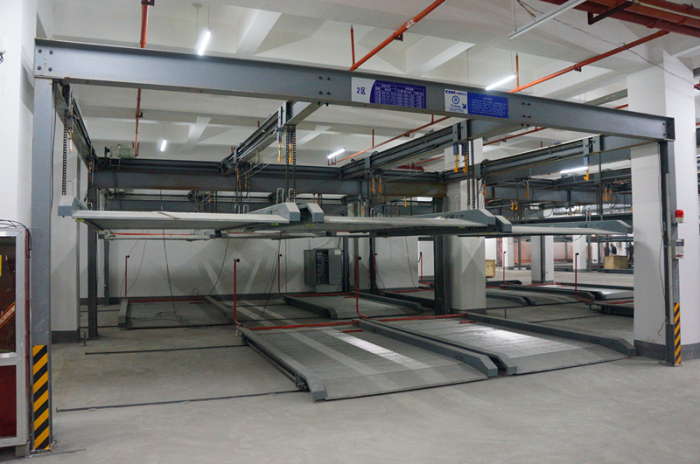 Multi-layer automated rotary parking system