PXD horizontal lane stacker parking system
Overview:
Horizontal lane parking system is a parking system to move the cars on the carriers horizontally to the desired parking spaces via lane stackers or bridge cranes, and access the cars via the access control mechanisms. It's mainly composed of access devices, car storage equipment, electric control system and safety inspection devices, etc.
Schematic diagram of horizontal lane stack parking system:


Features:
It's a parking equipment with high technical and intelligent level. It can be built outdoor (normally fully-closed type), indoor, on or under the ground as per different sites. Large car capacity, safe and relaible.It should not be interfered by any other equipment. A lane stacker and carrier can load 50 to 100 cars, not more than 200 cars. Normally 20 cars can park on each level,and the number of levels is normally 5 or so.

Technical parameters:
Type

PXD

Level number

2-8

Car data

Size

5200×1950×1550




Weight

2200kg

Allowed quantity of cars

50-220

Operating mode

Automatic/Manual

Running speed

Lift

Max 60




Vertical

Max 70




Exchange

40-72

Motor power

Lift

7.5 to 52




Vertical

2.2×2




Exchange

(0.75-1.5)kW

Power source

AC580V 60Hz

Safety control

Guide indication, emergency stopping switch, vibration damper, locating system, current leakage device, video monitor, etc
Product Show: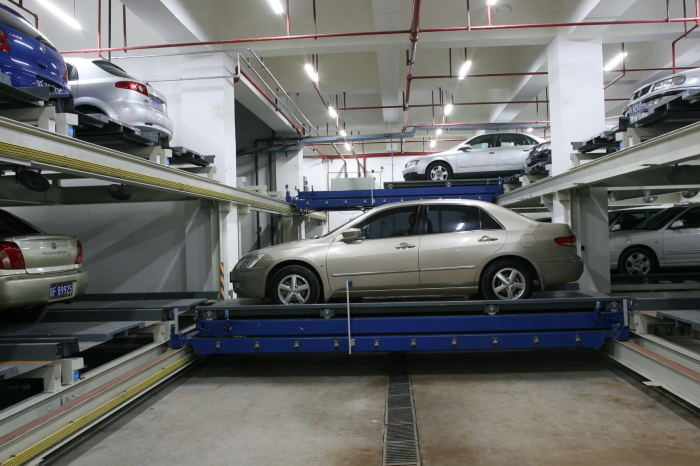 Horizontal lane stack parking equipment
Horizontal lane stacker and parking system
PXD horizontal stacking and parking system