Three Level Puzzle Parking System
This equipment is three level and multi-column design, there's an emptyparking space on ground and second level that can slide right or left. Carsparked/unparked by the lifting of car pallet on third and second level and thesliding of car pallet on second and ground level.
Parking space on ground level canpark/unpark car directly. When parking/unparking car on second or third level,the car pallet that underneath this car will slide right or left to leave anempty space for shift, so the car pallet load this car will reach the groundlevel,the car can be parked or unparked.
Operation principle:
Sweep up and down on the second floor lift,lateral movement around the bottom plate.Access the car parking Spaces at the top,buttons or charge after the equipment by automatically for complete vehicleaccess;Access to the underlyingparking the car, the vehicle can be directly into or out of.
Product Details
Suitalbe parking cars
model
PJS
Car size
Length×width×height
(MM)
≤5000×1850×1550
Car Weight
≤1700Kg
Required Space
a(MM)
5850
b(MM)
3250
c(MM)
1135
d(MM)
940
e(MM)
130
N(MM)
2400
Net height(MM)
≥5300
Motor power
Lift motor
2.2kw
Sliding motor
0.2kw
Rated speed
Lift speed
4.5m/min
Sliding speed
8.9m/min
Drive mode


motor,chain
Power


3 phase 5 wire 380v 50HZ
Control mode


Button,IC card and remote control system
Surface treatment


Painting galvanized
Inner width of pallet


2130


Product Show: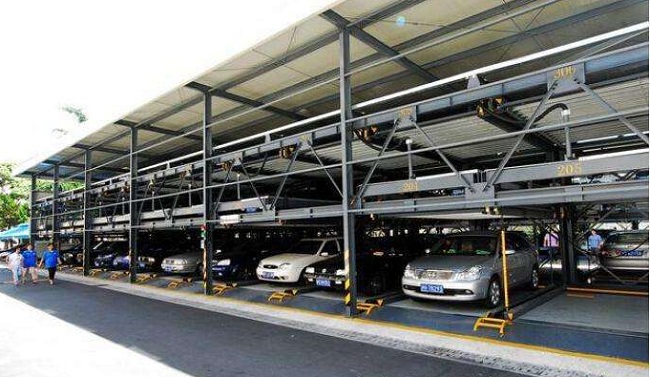 Automated three level puzzle parking system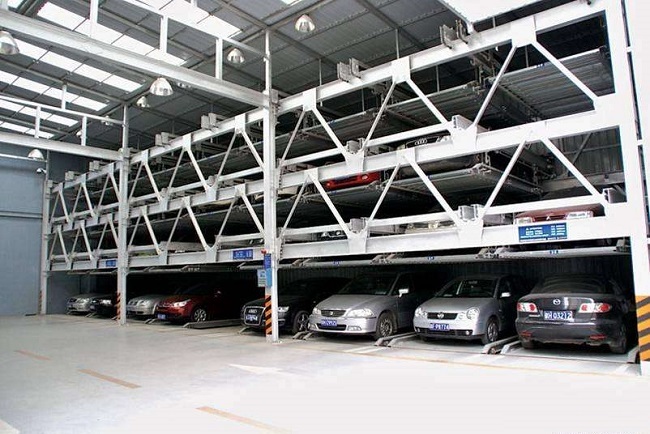 Three level lift-sliding parking system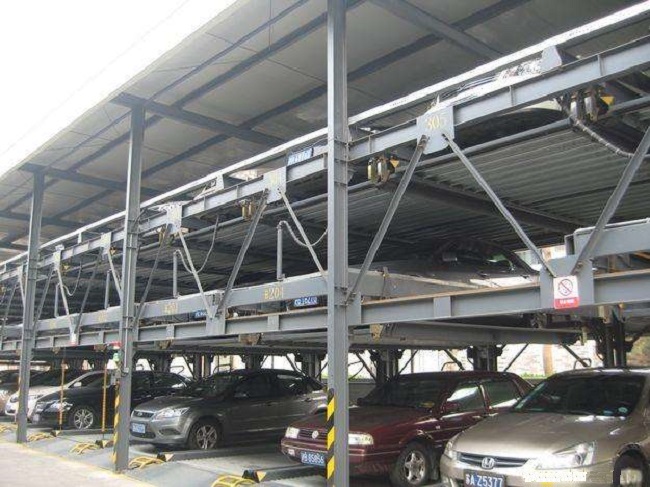 Three level automatic intelligent parking system