Our company has digital control machines, large automatic submerged arc welding machines,plasma cutting machines,duplicating cutting machines,straight-line cutting machine or other advanced machines.
Introduction of steel structure for parking garage:
The supporting frame and exterior decorative materials of stereo garage form the main body of parking garage.Its steel structure consists of top and middle sections, supporting frame and exterior decorative materials. Its steel structure is composed of bottom, middle and top structural frames.
The bottom of stereo garage is used for car access and turnaround, its height is about 2.6m. Its middle section is a standard layer, which is 2.2m high,consists of top structural frame, and used for car parking.It can be made up of standard units,and its layer number can be properly added or reduced as per the capacity of stereo garage.Its top section is used for assembling the pulley block and car parking.
The top of stereo garage is used for installing the pulley block and providing the space to contain the pulley block and other devices, whose height is 1.5m. The steel structure is made in sections, and assembled with high-strength bolts.
Product Show: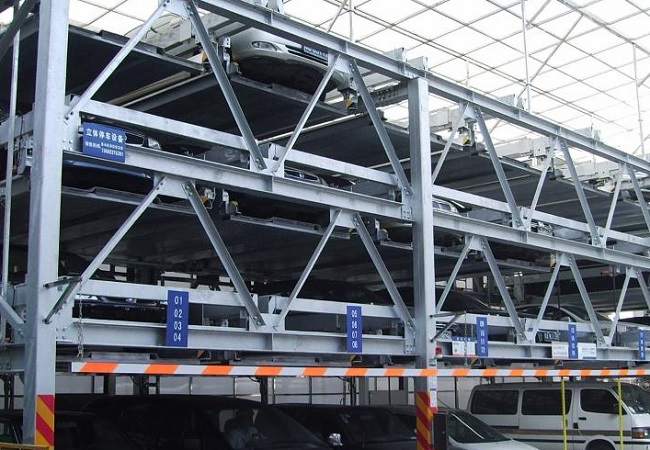 Steel steel for parking system
Steel structure for parking garage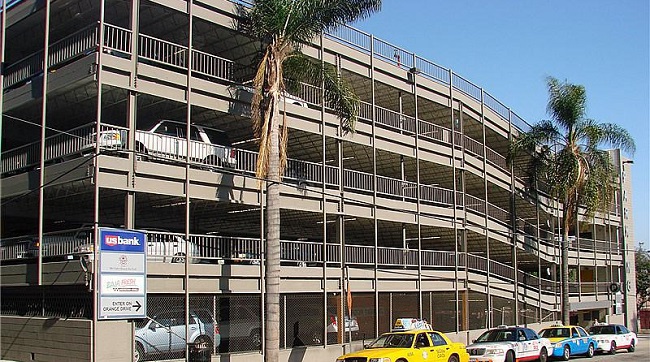 Large steel-structure parking garage