ARMOUR BRAND OTR TIRES L-3 PATTERN

Suitable for heavy duty dump trucks,loaders ,highly strong nylon carcass structure design
With excellent wear and cutting resistance
IZE

PR

PATTERN NUMBER

STANDARD RIM

TREAD DEPTH

OVERALL DIAMETER
mm

SECTION WIDTH
mm

RELEVANT PRESSURE
Kpa
10km/h /50KM/h

MAXLOADING

Kg
10km/h /50KM/h

8.25-16TT

14PR

L-3

6.50H

15

235

865

800

2300

16/70-20TT

14PR

L-3

13

23

1075

410

450/350

5150/2900

16/70-20TL

14PR

L-3

13

23

1075

410

450/350

5150/2900

16/70-24TT

14PR

L-3

13

23

1175

410

450/350

5600/3350

17.5-25TT

12PR

L-3

14.00/1.5

26

1350

445

350/225

6150/3650

17.5-25TT

16PR

L-3

14.00/1.5

26

1350

445

475/300

7300/4250

20.5-25TT

16PR

L-3

17.00/2.0

30

1490

520

350/275

8250/5450

23.5-25TT

16PR

L-3

19.00/2.5

33

1615

595

300/225

9500/6150

23.5-25TT

18PR

L-3

19.00/2.5

33

1615

595

335/255

10100/6700

23.5-25TT

20PR

L-3

19.00/2.5

33

1615

595

375/300

10900/7300

23.5-25TT

24PR

L-3

19.00/2.5

33

1615

595

475/350

12500/8000
QUALITY CONTROL FLOW CHART
TYRE PRODUCTION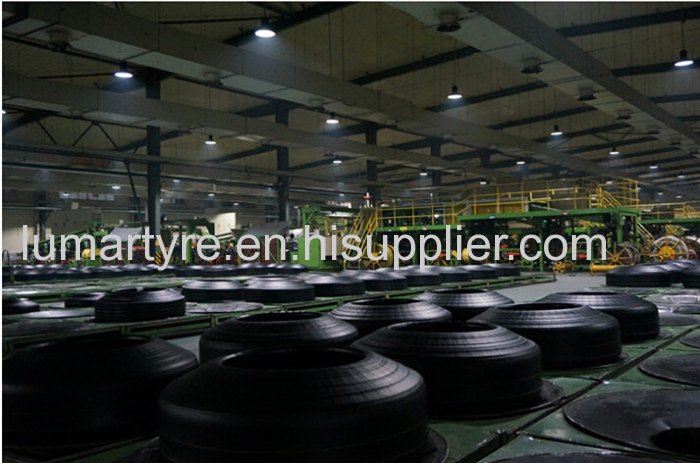 TYRE WAREHOUSE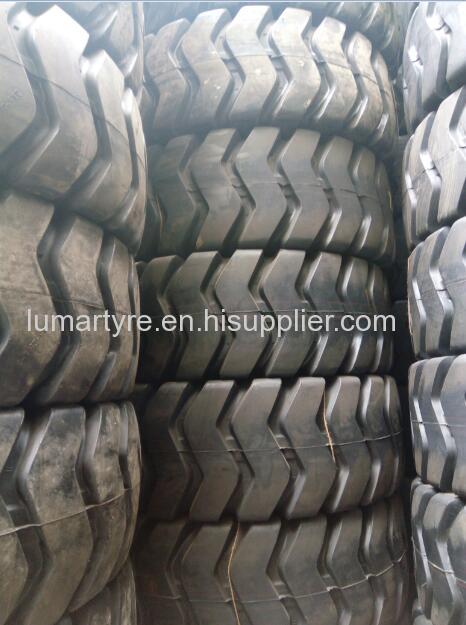 TYRES USED FOR VEHICLES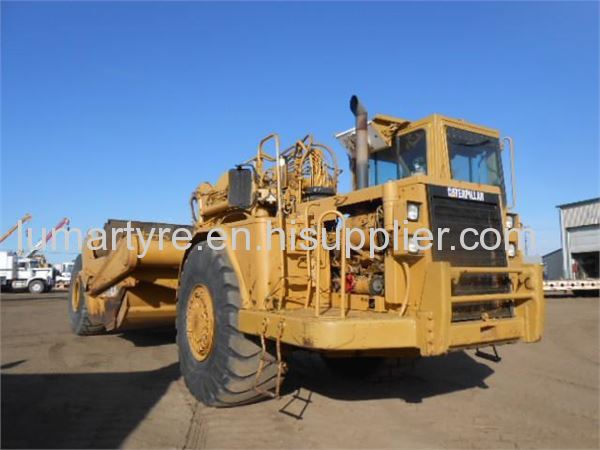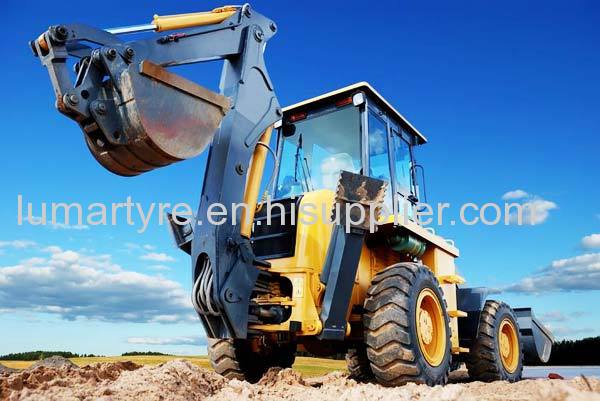 Our Policies
Quality policy: Quality of life, science and technology leading, zero defects, service Forever
Environmental policy: total participation, compliance with laws and regulations, energy saving and cost reducing, continuous improvement
Intellectual property policy: continuous innovation, meticulous management, applying in accordance with the law, and active protection
Our advantages
1.Flexible MOQ and Prompt Delivery
We have strong power of resources integration and have set up several warehouses in Qingdao ,Shanghai and Northeast China to guarantee timely shipments.
2. Reliable Quality
We have professional R&D team and dependable quality control system with major certificates such as CCC, DOT, ECE, GCC, SONCAP, etc. Our high quality products and services enjoy a good reputation in domestic and abroad.
3. Competitive Price
To keep our products to be competitive among all tyres with the same quality from other suppliers, we are improving the technology and production efficiency constantly. We always devote ourselves to the end users' good experience and keep growing with customers .Join us !Let's go forward hand in hand to create a wonderful future together !