Flush type Power PC Distribution Box/Distribution board 24-40ways
SPECIFICATION
1/ Efficient for installing with elegent design, large capacity.
2/ Antiflaming plastic rings stablize wiring vessels and prevent scratching between the vessel and box.
3/ Ventilation holes release extra heat.
4/ Box cover with fade proof PC material, and can be opened from each side.
5/ With more space inside the box, provide more room for the wring.
6/ Hassle free design for maintenance.
FUTURE

This product is suitable for use in AC50HZ, rated volatage220v, 220/380v, 380v single-phase/three-phase power distribution system as a lighting,power distribution and oveload,short circuit,leakage protection of mobile devices and transformation of electricity use. This product is suitable for use in high-rise building,service flat,hotels,office building,mining enterprises,schools and other places.
DIMENSION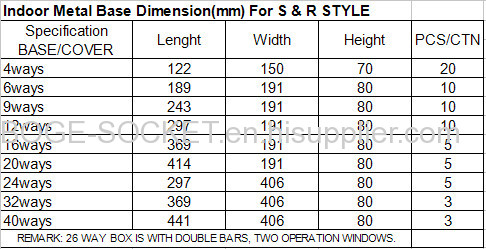 INSTALLING RECOMMENDATION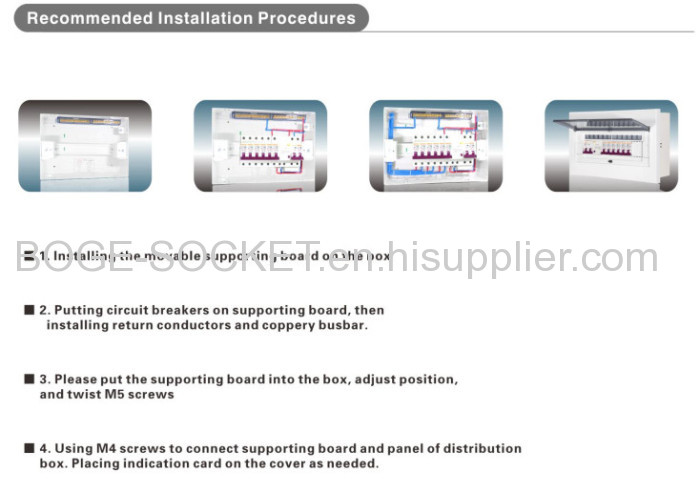 NOTE:
Please adjust M5 screws between pane 1 of distribution box and supporting board to match the surface of wall.
To prevent twisting panel, avoid tight screws.
CONTACTS