Introduction:
Tens of times space utilization.
Our unique mechanical design and space planning technologies can realize higher space utilization (10% to 15% more space).
Main equipment models:
PSH2(two-level lift-sliding parking system)
PSH3 to PSH6(multi-level lift-sliding parking system)
PSH2A(two-layer rear suspension arm type parking system)
Characteristics:
Effective space utilization;
Quick and convenient car access, independent cross-beam structure, free car access;
PLC control, intelligent card or key operation, automatic instant car access;
Steel structure, safe use and long service life;
Environmental protection, energy saving, low noise;
Adjustable running speed, effective increase of time efficiency;
Over ten types of safety devices, safe running.
Forward setting of motor, increase the parking space to maximum degree.
Safety Performance
1. Anti-dropping device
2. Phase sequence protection
3. Upper and lower limit protection for parking spaces
4. Emergency stopping switch
5. Car length safety detection
6. Motor overload protection
7. Car blocking device
8. Time protection
9. Overvoltage or undervoltage protection
11. Person/car entry error protection
Application
Outdoor living districts, offices, schools, hospitals, commercial areas, etc.
Product Show: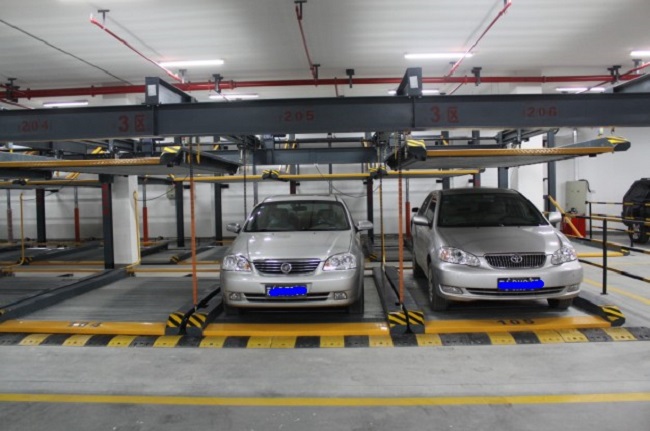 Two-layer automatic parking garage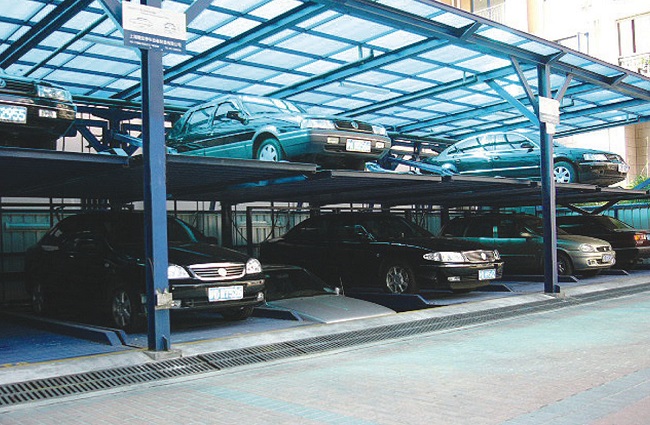 Outdoor automatic parking system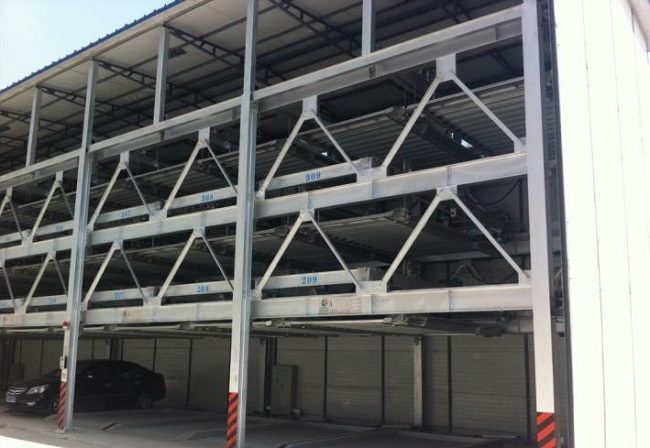 Automatic multi-layer parking garage