2KW carbon medium wave infrared emitter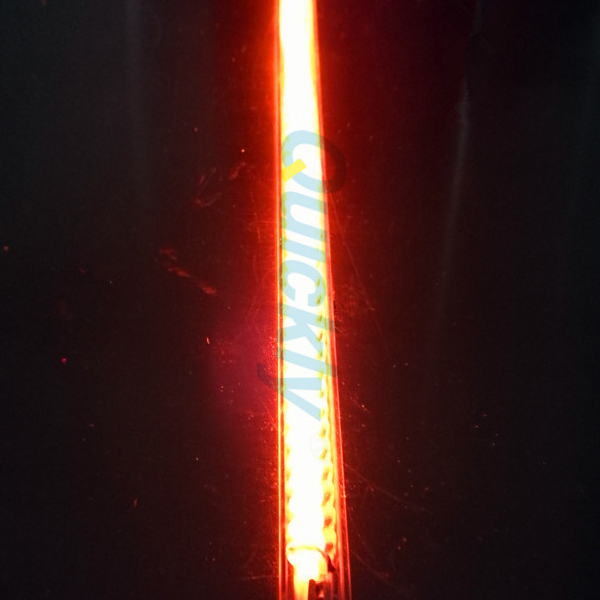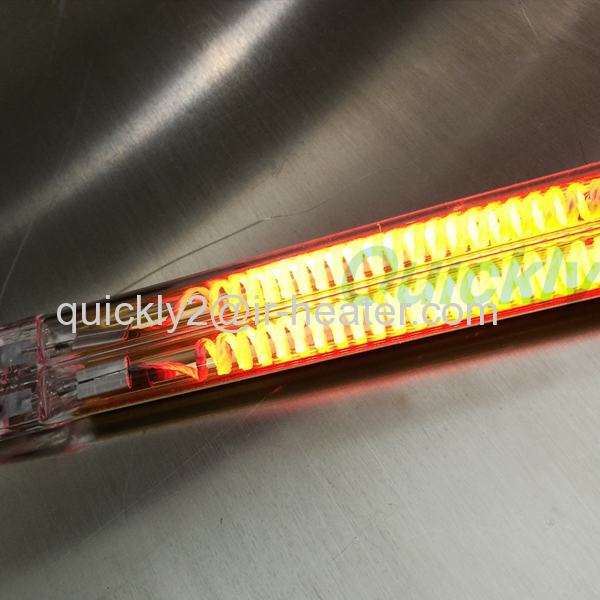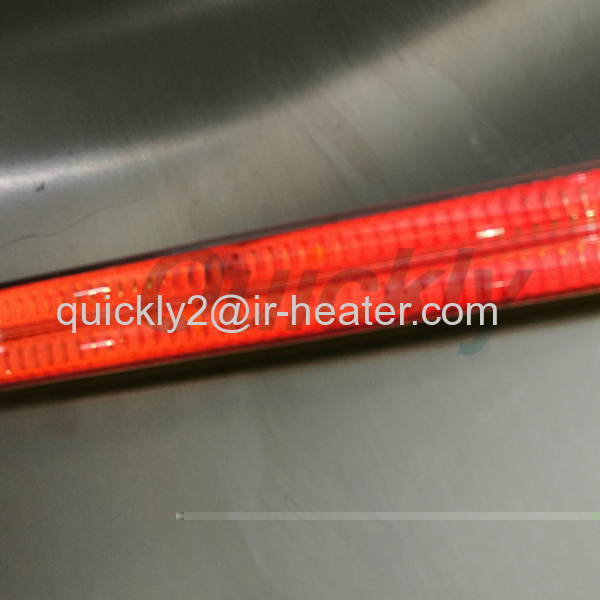 Part No.

Voltage

Wattage

Twin tube

Total length

Model No.




v

w

mm

mm

Gold/White




1

230

450

23*11

450

CFIR23450G




2

230

500

23*11

405

CFIR23405G




3

230

1500

23*11

800

CFIR23800G




4

230

2100

23*11

750

CFIR23750G




5

230

1800

23*11

650

CFIR23650G




6

230

1600

23*11

620

CFIR23620G




7

115

600

23*11

305

CFIR23305G




8

230

800

23*11

545

CFIR23545G




9

230

750

23*11

620

CFIR23620G




10

230

1250

23*11

500

CFIR23500G




11

220

1750

15*33

400

CFIR33750G




12

415

1350

15*33

1050

CFIR331050G




13

230

1200

33*15

700

CFIR23700G




14

230

1500

15*33

800

CFIR33800W




15

230

2000

15*33

1200

CFIR331200W




16

230

2450

15*33

1400

CFIR331400G




17

230

3450

15*33

1520

CFIR331520G




18

230

3650

15*33

1600

CFIR331600G




19

380

4800

15*33

2350

CFIR332350G




20

400

4200

15*33

1900

CFIR331900G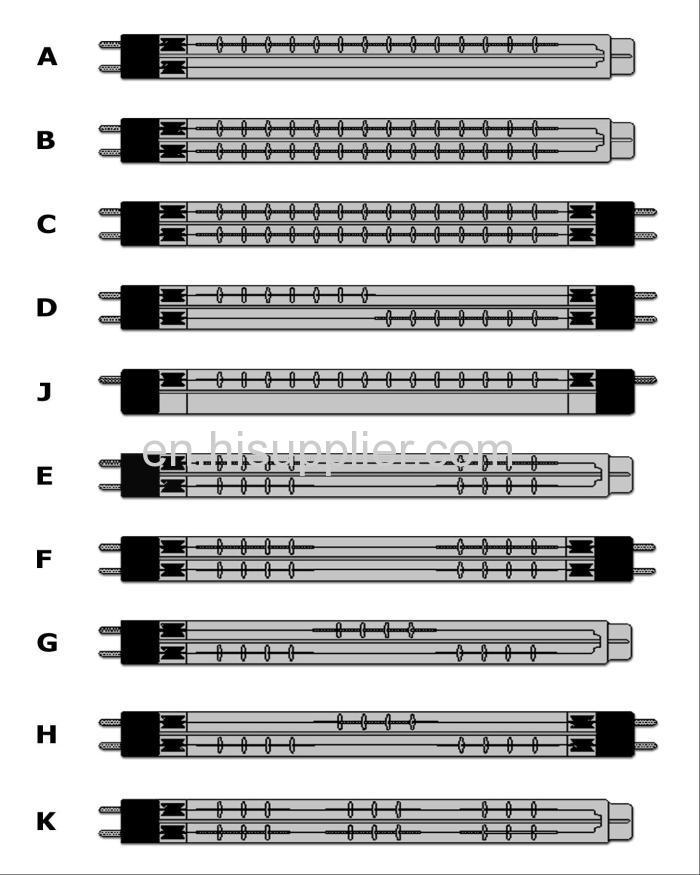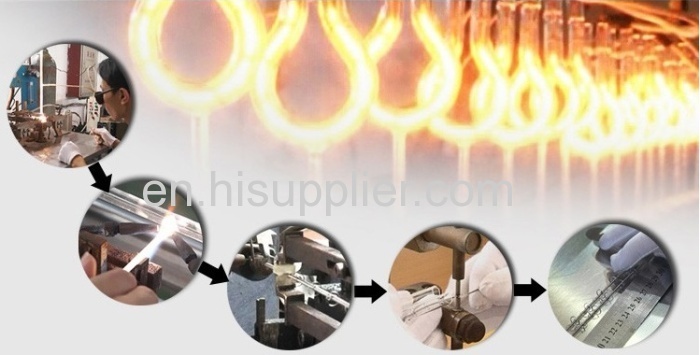 Application of 2KW carbon medium wave infrared emitter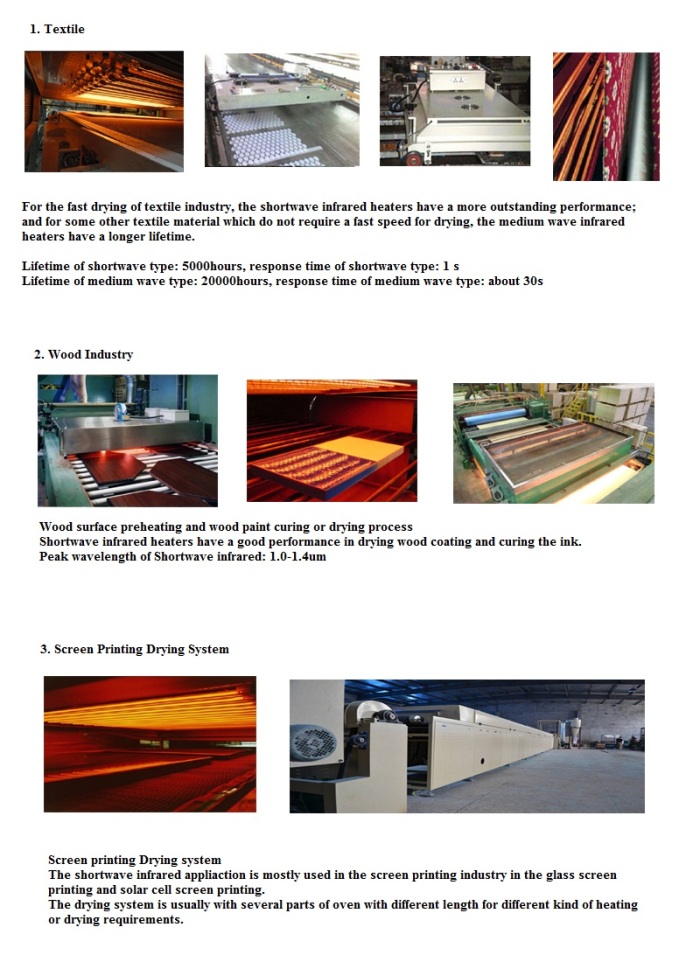 Film stretching machine Food Drying system Infrared food oven
Leather stamping heating equipment Plastic thermoforming system
Infrared drying system for powder coating system Car paint curing or drying with infrared system
PCB printing drying process Electronics panel preheating
Our Company Core Competence:
1. Over 12 years' manufacturing experience;
2. 3 mechanical engineers and 2 electrial engineers consisting of the technical team;
3. Secure QC department and requirements for a quality guarantee;
4. Certifacte of CE, ROHS, ISO9001, etc.
The spring red carbon heating element as followed: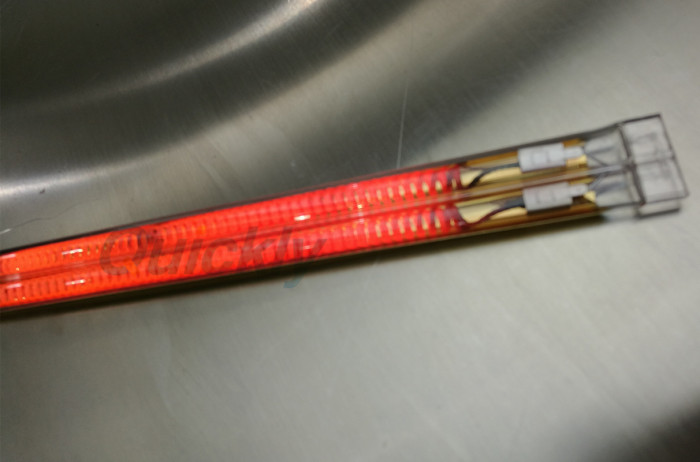 The thick carbon material can make into high power: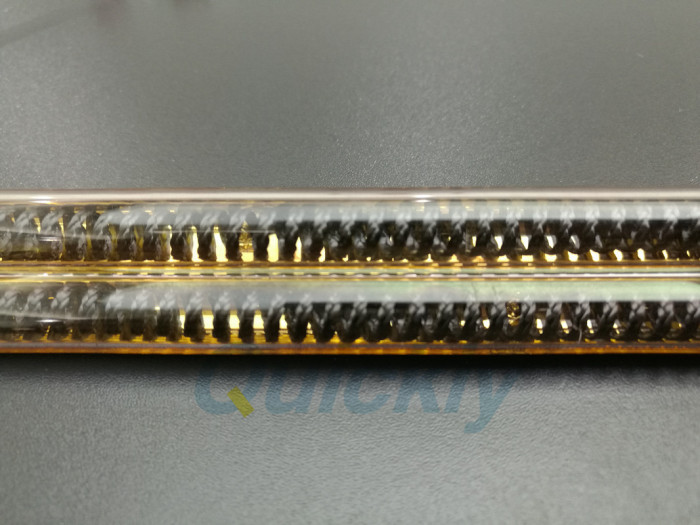 Wood crate photo-shoot and packing and Shipping: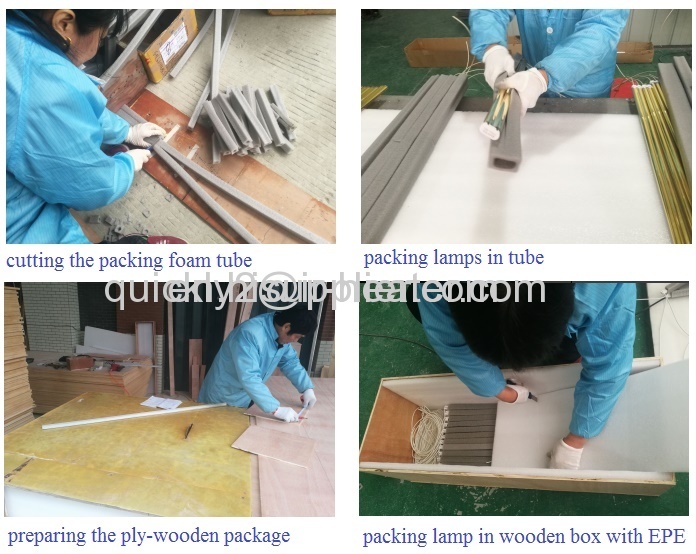 About the delivery for the carbon infrared emitters: usually it will be dleivered by FedEx, TNT,
DHL, SF Express, UPS, Airline, or by sea.
Contact us
Company Name: Hefei Quickly Electric Co., Ltd.
Company address: Jiahai Industrial Zone C-34, Xinbengbu Road,
Xinzhan District, Hefei, China
Contact person: Ares Qian
Skype ID: aries.qian
Whatsapp: +86-18605655617
Email: quickly2@ ir-heater.com