Automatic 2 color printing machine with slotter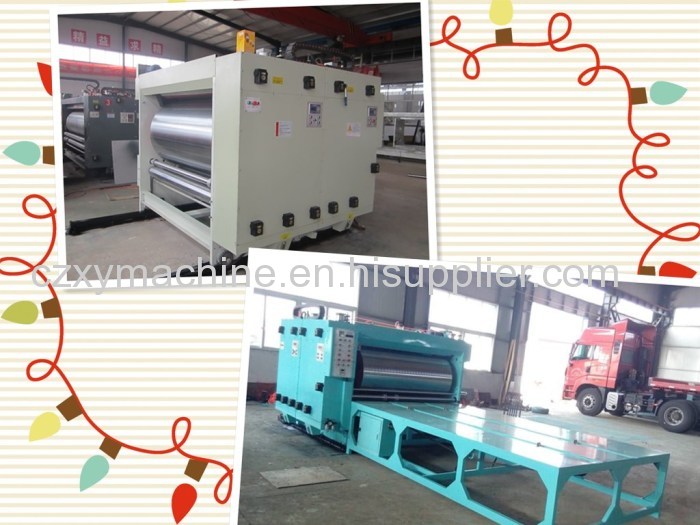 Product Description:
1.The operating platform is made of 5mm medium plate, chain-advancing manual feed system.
2.The printing roller is horizontally ,axially and manually adjustable for ±10mm left and right.
3.Pneumatic plate-lifting for the stop time of the machine, the anilox roller separates from the printing plate, the rubber roller and the anilox roller operate separately.
4.Pneumatic ink-supplying, filtering and circulating system.
5.The wall can be separated both manually and electrically, and locked pneumatically.
6.Electric phase adjustment can be made at 360°both forwardly and reverse,easy to operate.
7.The thin-lube spray lubrication reduces noise, and increases service life.
8.Electric gear and manual speed reducer are used to separate the rubber covered roller, knurled roller and down-press roller, to ensure the same engagement position.
9.The skewed-tooth gear is ground and the tooth is as thick as 50mm, making the drive smooth and accurate.
10.The machine is main motor frequency conversion, and the options paper separating, electrically adjustable pressure.
Function of Feeding Department:
1.Control faceplate function button putting concentrate and simple, operated convenient.
2.Electrically controlled the connecting and separated for the every unit with alarm to ensure the operator's safety during its proceeding.
3.The light alloy aluminum back-kick feeding vacuum adsorption paper feed mechanism with several group of rolling bearing to ensure more steady machinery operation.
4.The left and right baffle, kick feeding, back baffle was adopted electric and computer numerical control adjustment.
5.Brush and the top suction device at the inlet which can clear away the impurity from the paper face to improve the printing quality.
Fuction of Printing Part:
1. All the axle and roller was used the high grade steal , computer dynamic balance; eliminate the centrifugal effect, plated with rigid chrome and grinded surface.
2.Printing phases was adopted the planetary gear structure, the electric digit 360 adjustment , show the digit(stop, running can adjustment).
3.Printing roller landscape orientation was adopted the touch screen control, and electric digit adjustment, the adjustment scope is 20mm.
4.Pneumatic septum pump supply the ink, the ink cup show the quantity.
5.Hanging plate device , total hanging and half hanging slotting notch, foot switch control the clockwise and counter-clockwise, fast to fixing and take down the plate.
6.Fixing the oil interval , printing pressure roller, lead roller interval were used the self-lock worm wheel and worm device adjustment.
Function of Slotting Department:
1.Slotting phases was adopted the planetary gear structure, the electric digit 360° adjustment, show the digit (stop, running can adjustment).
2.Slotting tool rest, pressure wheel , horizontal move by manual mechanic joint adjustment.
3.The height of box size was adjustment by synchronous.
4.Pressure interval was used the self- lock worm wheel and worm device adjustment and fix.
5.The elastic tangential scraper structure could cut off three and five layer cardboard without any adjustment.
6.Slotting knife was choice with the high quality alloy steel , which made the rigidity and tenacity was best when heat treatment, it can suitable long-term used,
7.It could be equipped with portable punching die holder.
8.Option: automatic single slotting adjustment function, (And slotter knife move electric).
Function of Die Cutting Department:
Die cutter roller is high quality precision steel, wall thickness is 30mm, balancing and correcting, hard chrome plated.
2.The main body wallboard is high quality cast iron,thickness is 40mm solid core,Processed by large processing center. The rock adopts 140 joist steel Welded together, make it smoothly when the machine run.
3. The Soft roll automatically repair mechanism can improve rubber gasket repeat usage, it can repair 3-4 times.
4.Linear speed automatic compensation function can guarantee the cardboard size consistency whencarton box are die cutting .
5.Imported polyurethane optimal force rubber gasket (optional Taiwan Chaonai),easy installation,and Die cutting times of up to 12 million times.
6.Mechanical soft stick can transverse left and right 40mm,can guarantee each knife can not die cut the same position, so improved rubber gasket usage.
7.Electric planet type digital phase meter ,can turn 360 degrees weeks to adjust positive and negative, and directly input the Numbers,make adjustment faster and precision more higher.
8.Equipped with electronic counter, counting alarm device
9.Die-cutting roller automatic pneumatic separation device, reduce gum cover
Wearing.
10.Drive gear adopt bevel,made by precious processing, and Equipped with automatic spray lubrication system, improved the service life of gear.
More pictures: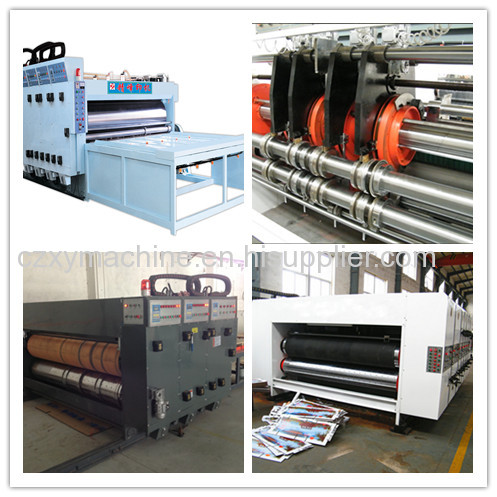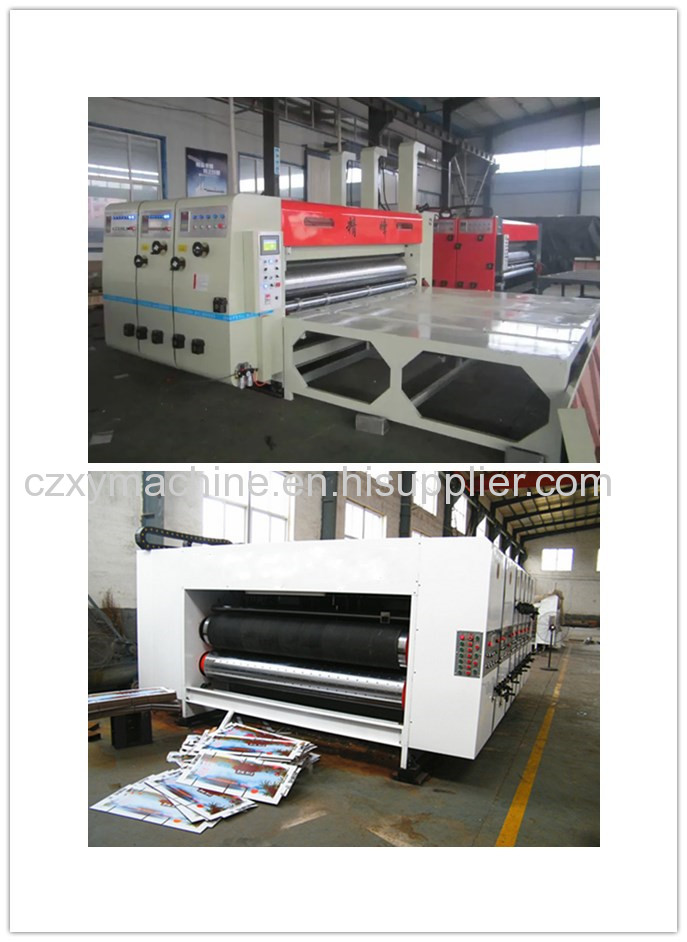 Workshop pictures: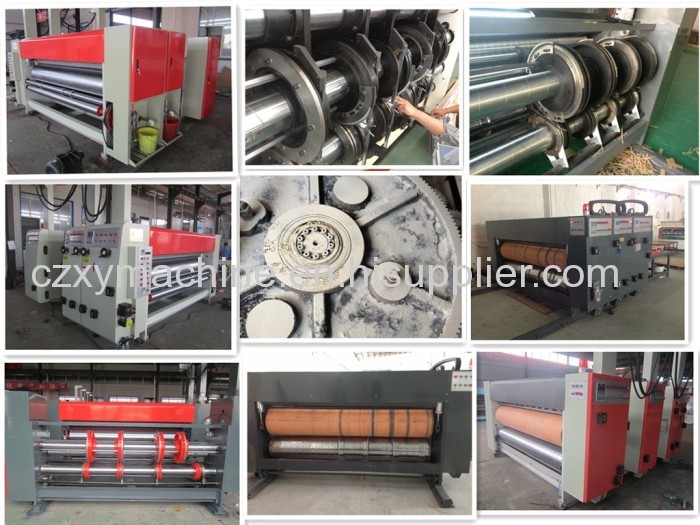 Finished box pictures: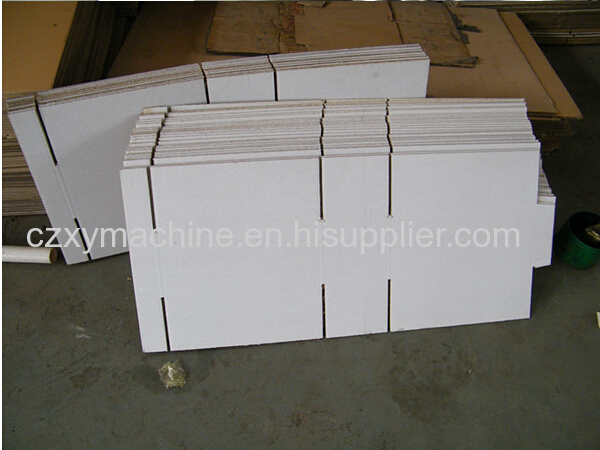 Our service: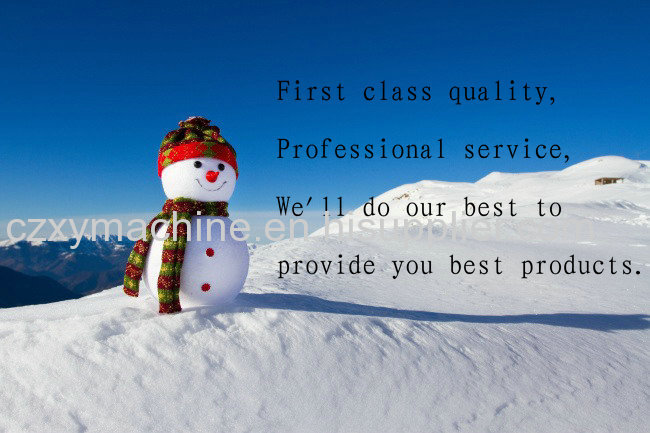 Company introduction:
Cangzhou XiaoYuancarton machinery co.,ltd, is a corrugated carton machine trading companybased in Hebei China, Established in 2015, Who integrates research, sale and service. We can provide you high quality machines for corrugated carton board producing, corrugated box making.Such as: automatic 1-4 colour printing machine, semi automatic printing machine, Rotary slotting machine, Rotary die cutting machine, laminator, single facer machine, BFYthin blade slitter scorer machine, gluing machine,stitching machine, corrugated carton production line and so on.Automatic machines or semi automatic machines. We have stable cooperative factory and senior technicians. Which guarantees we can produce the first class corrugated carton equipments, The professional sales team and aftersale service team can supply the reasonable price and best after-sale service to our new and old customers.

Our company always adhere to the"quality first, credibility first"business philosophy, and from time to time to seize the opportunity, deepen the reform, innovation, the quality of our products to the international road to higher quality, better prices and more comprehensive after-sales service, to reciprocate the trust of old and new friends from all walks of life.

Our Company has full mechanical equipment, high degree of specialization, more manufacturing experience, has strong technical strength, advanced detection methods, complete management system, we are a rising star in carton printing machinery industry, and We will introduce you best suitable machines with our most professional sevices to our good friends.
If interested in our products, pls contact us:
skype:czxymachine
Fax/tel:0317-7805687
Whatsapp/wechat/viber: +86 18202603137