Stannous Sulfate/ Tin (II) Sulfate for Tin-Plating Use CAS 7488-55-3
Specifications
Tin sulphate/Stannous sulfate CAS 7488-55-3
1.Stannous sulfate
2.CAS 7488-55-3
3.Package 25kg/drum
the introduction of Tin sulphate/Stannous sulfate CAS 7488-55-3
Stannous sulfate CAS 7488-55-3 is commonly used in acid tin plating baths, liquor finishing and drawing of steel wire. It delivers a high current efficiency and smooth, fine grained deposits. A bright finish can be obtained by flow melting of through the use of certain additives.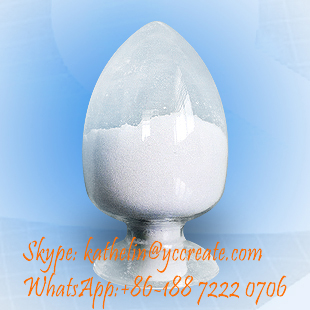 It is a chemical compound, and a convenient source of tin ions uncontaminated with tin species. It is a white solid that may absorb enough moisture from the air and dissolving in it, forming a solution, a property known as deliquescence. It can be prepared by a displacement reaction with between metallic tin and copper sulfate:
Sn (s) + CuSO4 (aq) → Cu (s) + SnSO4 (aq)
Usage
99% Stannous sulfate, Tin(II) Sulfate for tin-plating
Stannous sulfate, Tin(II) Sulfate main used for tin or chemical reagents, such as alloys, tinplate,cylinder piston, steel and other acidic electroplating bright tin and other electric devices.
Our advantages:
Over 15years specialized in this field,Professional & Experienced sevices provided.
1. Best prices with High quality.We have complete QA&QC system;steroid powder purity is more than 99% hplc. We use the right recipe to cook the injectable steroid oil. All our order will send out after passing the test exam.
2. Rich experienced in delivering the parcels to you.The most disguise package and the most professional shipping company to ensure safe delivery. .
3. Enough stock ensure the prompt delivery time.
4. Good after-sales service.
5. Specials are possible when the order is big enough.
6. The most important thing is that we have resend policy to protect you 100%.
Packaging & Delivery:
We have professional team for package and shipment. Special way to ship 100 grams to 100kg powders at one time to your country. Fast and discreet shipment could be arranged for customs pass Guaranteed.
Payment & Shipping Terms:
Minimum Order Quantity:100vials
Price:Negotiable
Packing:vials or as required
Delivery Time: within 24hours after receiving full payment.
Payment terms:T/T,Western Union,MoneyGram.
Supply ability:200kg/month
How to proceed an order:
1st: Please let me know what you need-Which product/Cas No. quantity, and the destination country.
2nd: You send us the purchase order once we cme to an agreement on all details.
3rd: Parcel would be delivered upon full payment received.
4th: Express Tracking No.will be provided about the parcels.
5th: You will get the parcels in 7days.
6th: After-sales service would be provided after you receive parcels.
Should you have any inquires please feel free to contact me ,kathelin(at) yccreate(doc)com.