Supply of pit type stereo parking garages and simple car lift-sliding parking systems
Product Description
The lower parking space is built under the ground, and the top layer is flush with the ground. The car can park on the top layer directly. When the parking equipment runs, the car parking on the top layer can lower under the ground, thus the car can park in the lower parking space under the ground.
Product Advantages
The size of parking equipment can be separately customized as per the client's requests.
Land saving, full utilization of underground space.
The lower car carrier plate has water/rain prevention function.
Easy to operate, low fault rate, multi-level safety protection measures like anti-dropping device, etc, high safety performance.
The whole structure is cut by laser, beautiful in shape, easy to install and convenient for maintenance.
Widely applied in living districts, underground parking sites and villas.
Product Parameters
Name: pit type parking equipment
Model: CQT2F
Size: 5500*1850*1550mm
Lifting weight: 2000kg
Rated running speed: 2.5 m/min
Power: 2.2kw
Fault indicator: computer fault diagnosis/LCD
Operating mode: button/IC card/remote controller
Control mode: hydraulic control/PLC control
Driving mode: hydraulic drive
Voltage: 380v, 3 phase/ 220v, single phase
Anti-corrosion coating: zinc plating
Operating temperature: -30℃ to +45℃
Product configuration



Item

Specification

Steel structure

Post

H-section steel 148*148mm

Side beam

Channel steel 140*58mm

Auxiliary post

Square pipe 120*60*5mm

Power

Speed reducer

380v50hz,2.2kw

Lifting chain

20A-2

Electricity

Contactor

380V

Control button

24V
Product Show: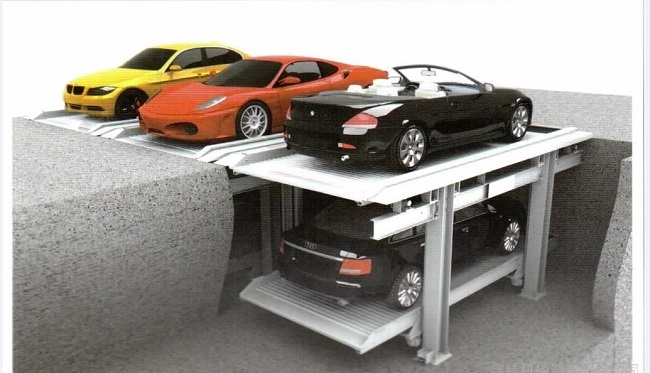 3D schematic diagram of pit type parking system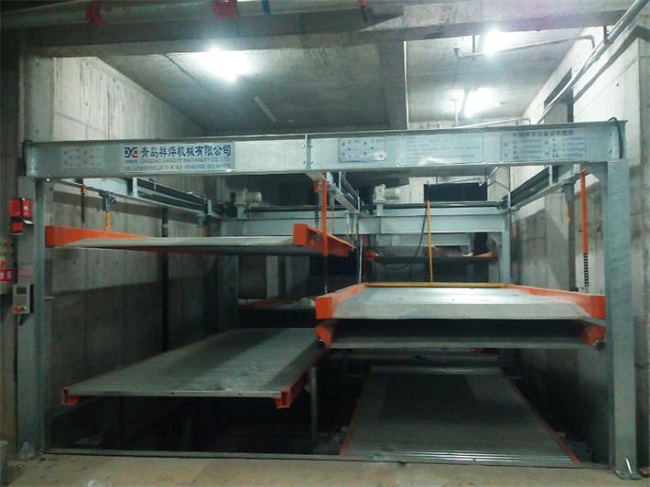 Indoor pit type parking garage
Outdoor pit type parking system