Sand Blasting Safety Helmet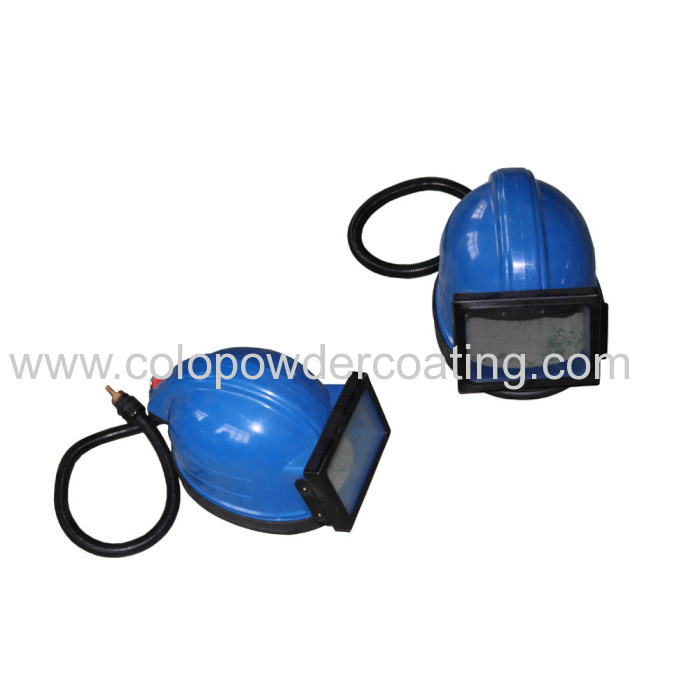 The adjustable telescopic suspension, suitable for different size of the head.
The inlet air arc extension helmet is widened, so intake speed slowed, reducing happened before because air speed is too fast, leading to dry eyes, breathing difficulties.
Helmet diaphragm adopted double PVC scratch-resistant ultra-thin lens, reduced the change the number of times, reduces the cost, enhances the service life of the lens.
TS - 02 B sandblasting helmet switch to the two helmet front view picture frame, two frames are free to remove the replacement, increase the wide field of view. In the different sand environment can make all kinds of views.
Helmet overall adopt ABS material injection molding except the removable frame, no wearing parts
Other wearing parts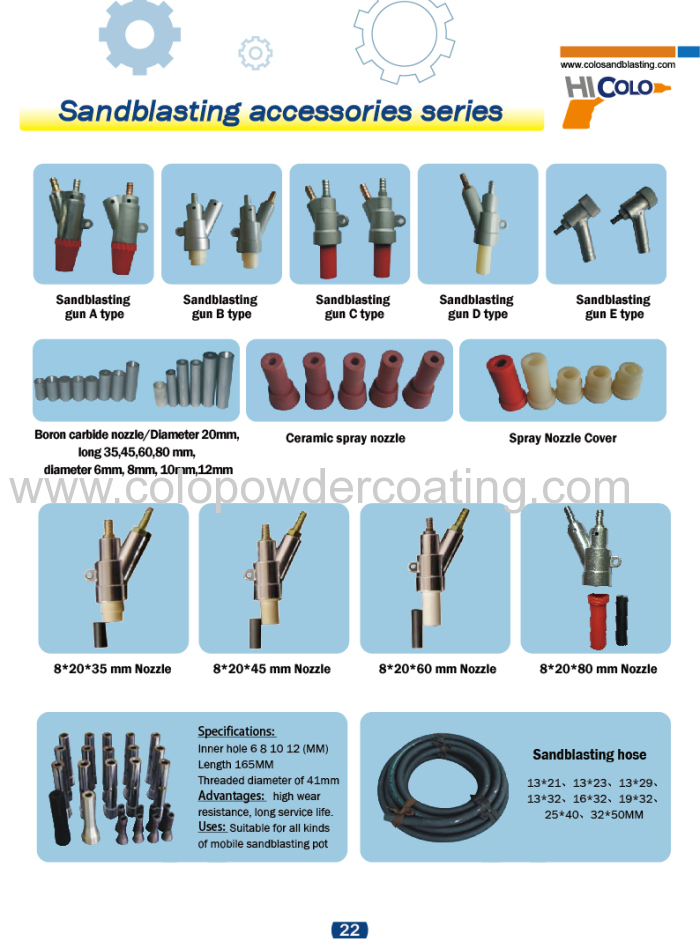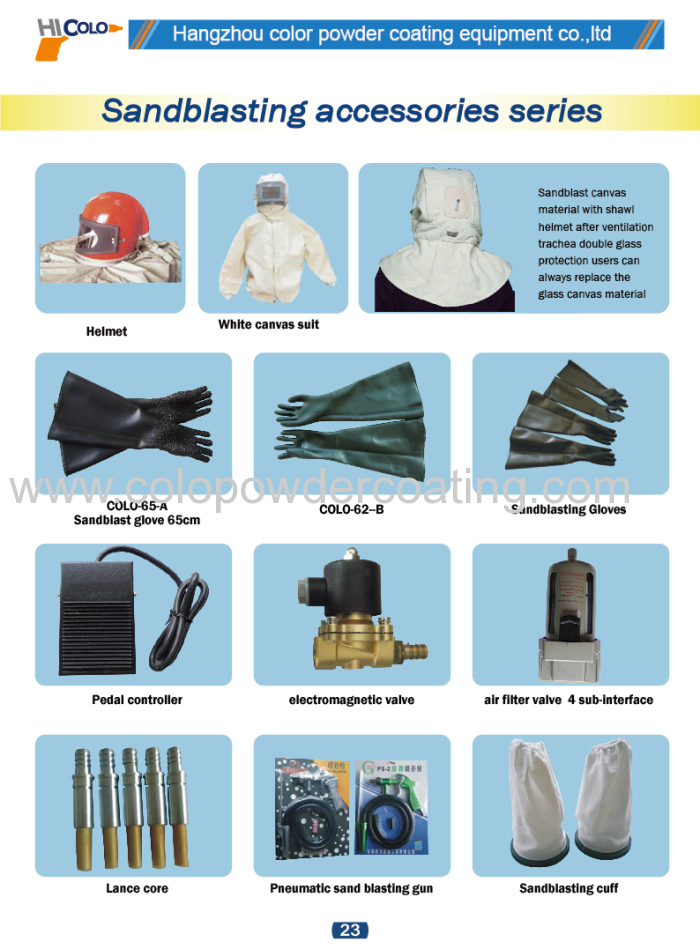 Cetificate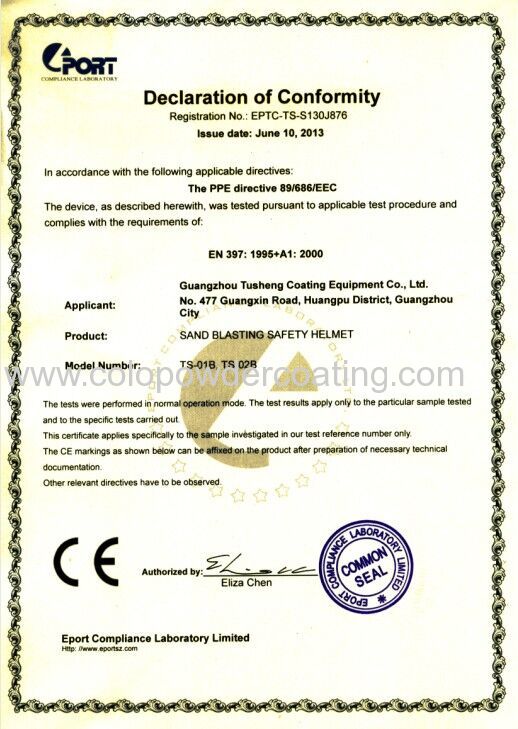 Company information
Colo is a manufacturer of sand blasting machines, sand blasting accessories, vibratory polishing machines, abrasive for sand blasting as well. We possess our own Technical & Research Department, International Trade Department, Production Department and Warehouse.
We are professional in designing and manufacturing various types of sand blasting machines, with the advanced production facilities as