More and more vehicles run on the road at present.The parking sites are also equipped with parking automation system to solve the problems of car clogging and space utilization,etc.Now, a library in Denmark has put a fully automatic parking system into operation. Your car can park in the appointed position via simple button operation, and it take only one to two minutes to park your car.
This intelligent parking system was developed by a German company called Lödige. The whole parking site has three layers, and can contain 1,000 cars, which is the largest parking site in Europe.The intelligent parking site can save the space and time, and its charge is similar to that of common parking site.
This intelligent parking system can judge the parking position automatically as per the car body data received by the sensor. It can adjust the forklift size and convey the car on the parking platform automatically via the system control.
Its car parking speed is very high, and can handle 235 cars every hour. The user can park or access the car within 2 minutes.
Due to the parking difficulty in the world, more and more countries will adopt the intelligent parking sites, especially in crowded areas of cities, airports, hospitals and schools, etc.

Intelligent parking system is a new method to reduce the car parking difficulty in crowded cities, and its investment is very high and difficult to recover the costs for building it within the short time, but it has excellent functions for improving the car parking efficiency and reducing the carbon emission.
Display of car parking automation systems: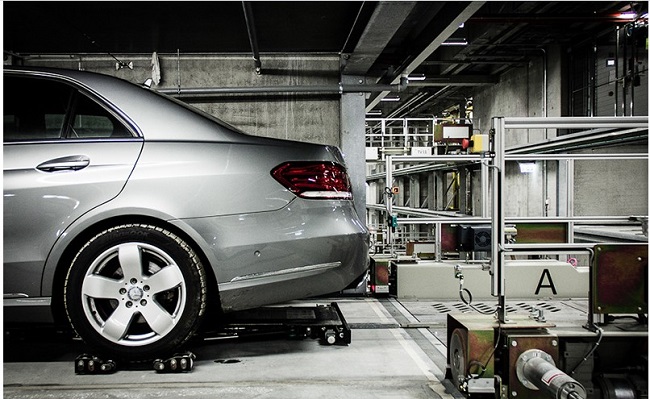 The system makes the forklift convey the car to the platform.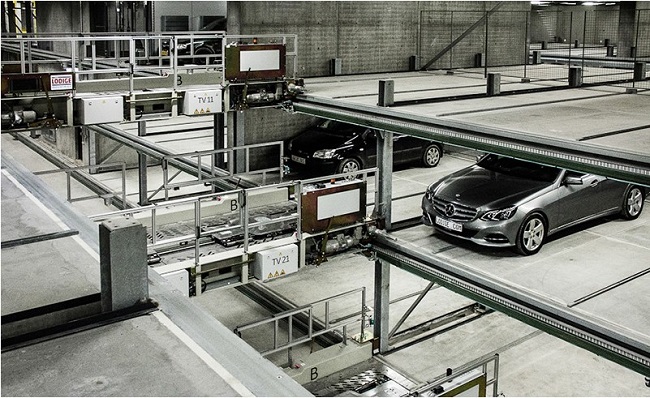 Space-saved intelligent car parking site