40 pcs Premium Tap and Die Set Cut and Repair Screw Threads Metric SAE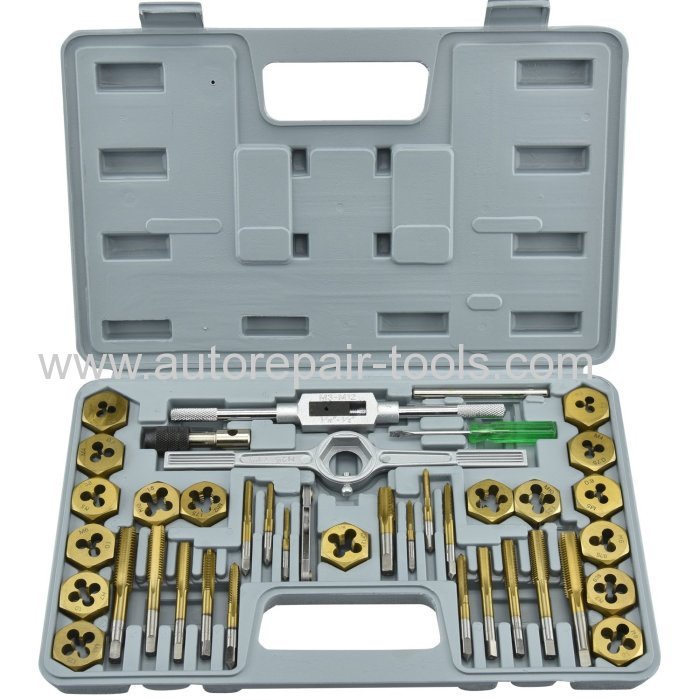 Description:
The cutting pieces of this tap die set can cut through metals including cast iron, aluminum, brass, and carbon steel, while maintaining their durability and rust resistance. The taps and dies are sized from #4 to 1/2-inch, and feature coarse (UNC) fine (UNF) and national pipe (NPT) thread designations, ensuring usability in many hand threading applications.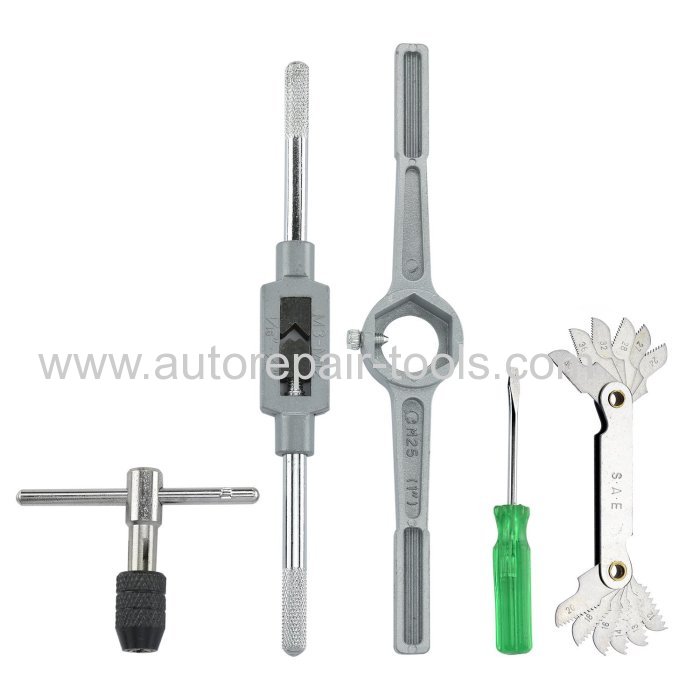 Features:
CUT AND REPAIR SCREW THREADS: Tap and dies allow cutting and repair of external or internal threads by hand.
EASY-TO-START THREADING: Plug type, fluted coarse (UNC), and fine (UNF) tap and dies in SAE for easy-to-start hand threading applications.
DURABLE AND ANTI-CORROSIVE: more rust resistance and durability than plain finished products.
HARD CASE INCLUDED: ABS hard case for organization, protection and safe storage.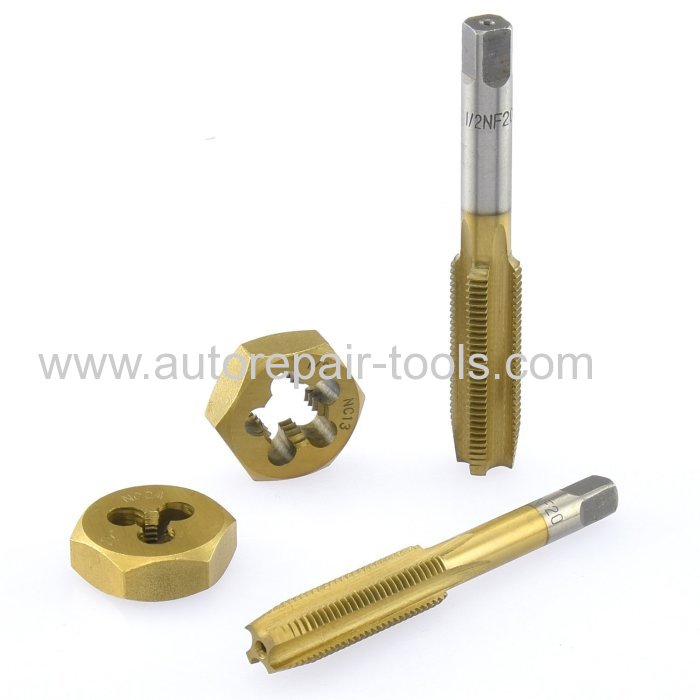 Content:

10 - coarse thread (UNC) plug type taps (sizes: 4-40, 6-32, 8-32, 10-24, 12-24, 1/4"-20, 5/16"-18, 3/8"-16, 7/16"-14, 1/2"-13)
10 - coarse thread (UNC) hexagonal dies (sizes: 4-40, 6-32, 8-32, 10-24, 12-24, 1/4"-20, 5/16"-18, 3/8"-16, 7/16"-14, 1/2"-13)
6 - fine thread (UNF) plug type taps (sizes: 0-32, 1/4"-28, 5/16"-24, 3/8"-24, 7/16"-20, 1/2"-20)
6 - fine thread (UNF) hexagonal dies (sizes: 0-32, 1/4"-28, 5/16"-24, 3/8"-24, 7/16"-20, 1/2"-20)
1 - NPT die: 1/8"-27
1 - NPT tap: 1/8"-27
1 - adjustable tap wrench
1 - T-Handle tap wrench
1 - adjustable die wrench
1 - screwdriver
1 - screw pitch gauge
1 - ABS protective storage case