Introduction:
Rail-type car lift platform is a non-scissor type hydraulic lifting machine, applied in material transportation (including cars and forklifts, etc) on Floors 2 and 3 of industrial buildings, restaurants, and hotels, etc. Its minimum height is 150-300mm,especially suitable for construction sites without pits, no upper lifting points required, and can be designed in various tyes (single column, double-column and four-column). Stable running, simple and reliable operation, economic and cheap goods transportation. Its rails are normally welded by groove steel, H steel or square tubes.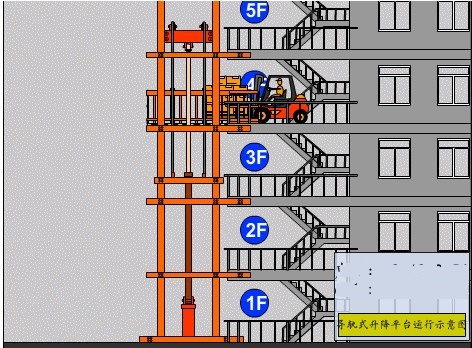 Running diagram of rail-type car lift platform
Characteristics:
10 ton maximum loading capacity, multi-point control, upper-lower storey interlocking, high running safety;
High lifting height, bypass or dual-detection oil cylinders ensure stable running, no noises, convenient maintenance, longer service life;
Manual operation in case of power failure, emergency stopping button, convenient, quick and practical;
15cm to 30cm normal pit depth, no limitations for lifting height, customized as per the site conditions;
Space-saving,especially suitable for storey 2 or 3 steel structure factory, set up indoor or outdoor;
No standard sizes for lifting platform, customized as per the client's requests, and prices determined by the detailed specifications.
Product Show: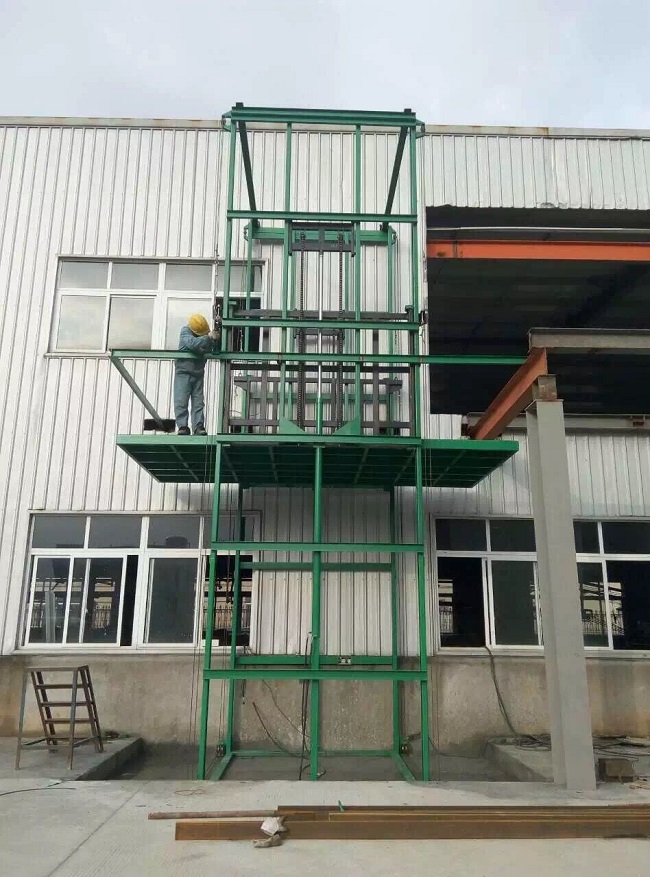 Rail-type car lift platform in construction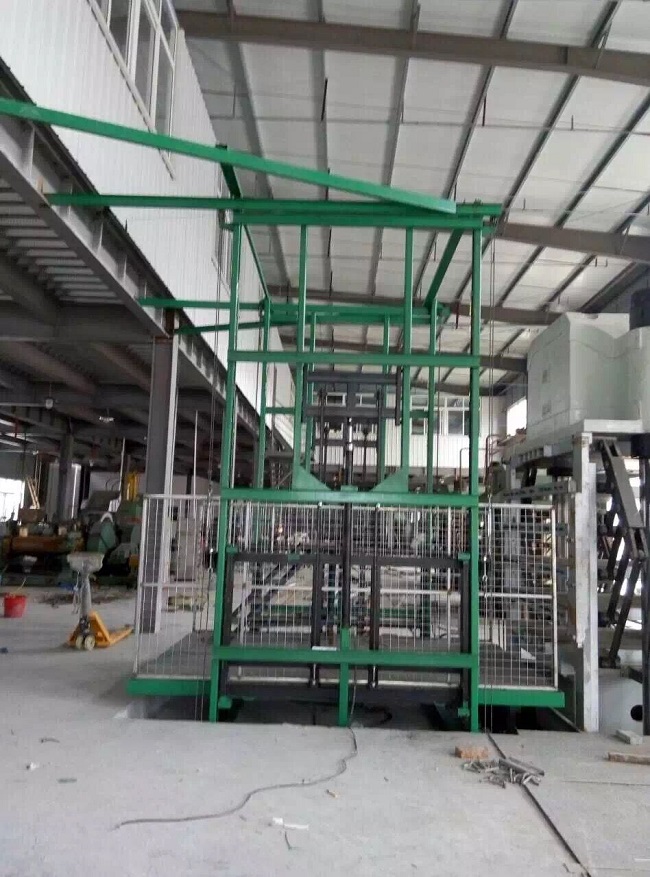 Rail-type car lift platform with barrier