Double scissor type hydraulic car lift is a lifter applicable for lifting the materials, cars and forklifts, etc.It can be equipped with all kinds of auxiliary devices as per the detailed application conditions, e.g. safety protection device of fixed lifter.
Configurations:
Reserved fork holes convenient for movement of lifting platform,universal roller platform surface,safety support bars preventing the platform from falling, protective curtain, AC or DC platform walking power series, dropleaf convenient for connecting the adjacent facilities, manual hydraulic pump, manual or machine-operated operating platform,cushion-type safety protection cover, etc.
Construction requirements:foundation pit with water-proof layer,size tolerance within 10mm,foundation thickness of over 200mm, C30 concrete recommmended.
Power distribution: the corresponding power distribution cabinet is configured as per the motor power of lifting platform. Standard power supply of platform: 3-phase 4-wire system, AC 380V power source.
Hydraulic station: the installation position of hydraulic station is determined as per the nearest and convenient operation principles of owner.
Product Show: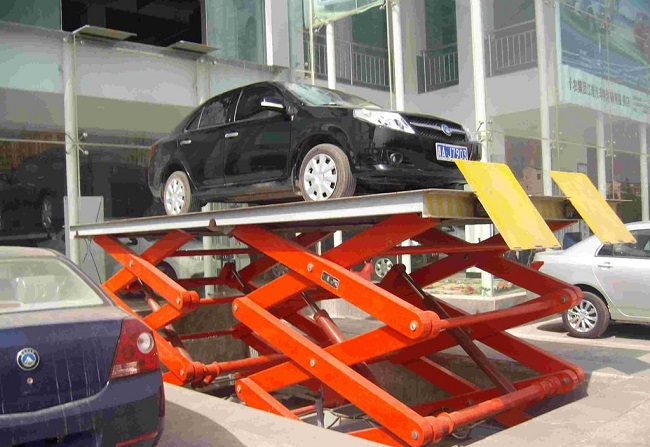 Double scissor type car lift for car lifting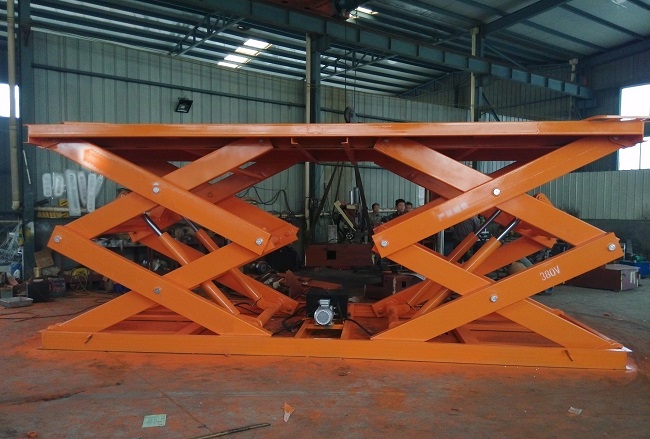 Double scissor car lift platform finished in workshop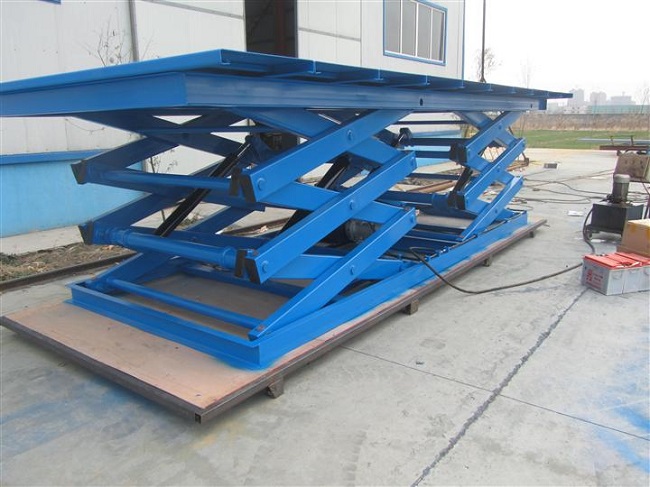 Hydraulic scissor type car lift