1 Ton steam boiler gas fired steam boiler, oil fired steam boiler
1.It uses the most mature three-pass all wet back structure in the world.
2.The use of waveform furnace can not only enhance the heat transfer effect ,and also promote oil combustion in the furance.
3.Sweeping function can improve working conditions and extend its service life.
4.The unique design of the large burning chamber can increase the radition of hearth heating area and reduce the volume of the boiler and NOx emissions.
5.Smoke pipes box around boiler uses multi-level sealing approaches.
6.Horizontal structure has area ample heated and adequate heat transfer.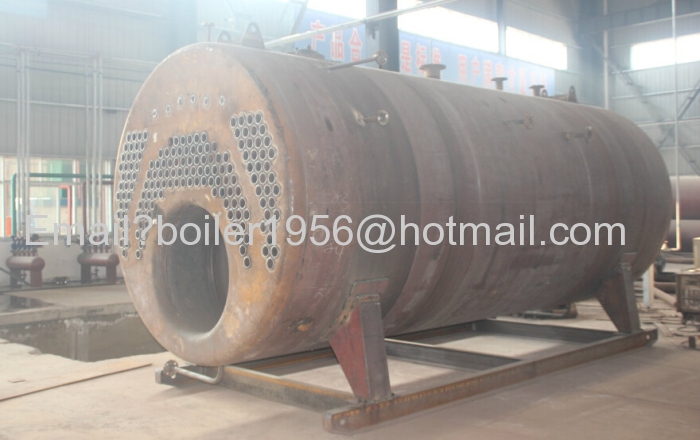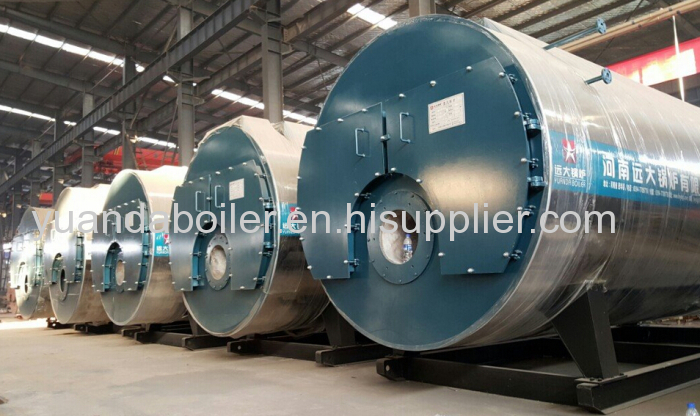 About Yuanda Boiler
- Established in 1956 year
- State Certificated Boiler Manufacturer
- China Industrial Boiler Association Member
- China Welding Association Member
- China Honoring & Credible Enterprise
- ISO9001-2000 Quality Management System.
So far,we sell to lots of countries and regions, such as Pakistan, India, Sri Lanka in South Asia, Philippine, Indonisia, Malaysia, Thailand, Vietnam, Myanmar, Cambodia in South-east Asia, Saudi Arabia, UAE in Middle East, Tanzania, Egypt, Nigeria, Kenya, South Africa in Afica, Russia, Ukraine in Eruope and Mexico, Chile in South America.