Introduction:
1.This parking garage is designed in five storeys, fully made up of steel members, suitable for outdoor parking and rain guards, and its enclosure can be decorated;
2.Lifted by four-point steel ropes, which can lower the car carrier plates to bottom.
3.Driven by motor chains, low noise, high running stability.
4.Equipped with various kinds of safety protection devices, and ensure the running safety and reliability.
Characteristics:
1.Increase the parking space greatly.
2.Automatic PLC programmable control, easy operation, and convenient access.

3.Steel rope lifting type, stable and reliable running.

4.Anti-falling device, safety and reliablity.

5.Photoelectric detection, and realize the sequenced parking work of cars.

6.Photoelectric safety detection,and ensure the safety of parking garage.

7.Emergency stopping button, capable of avoiding any unexpected accident.

8.Capable of automatic stopping in case of power cutoff, and ensure the car safety.

9.Famous international brands of steel and electronic control elements, and ensure the high safety and long-time durability of parking equipment.

Product Show: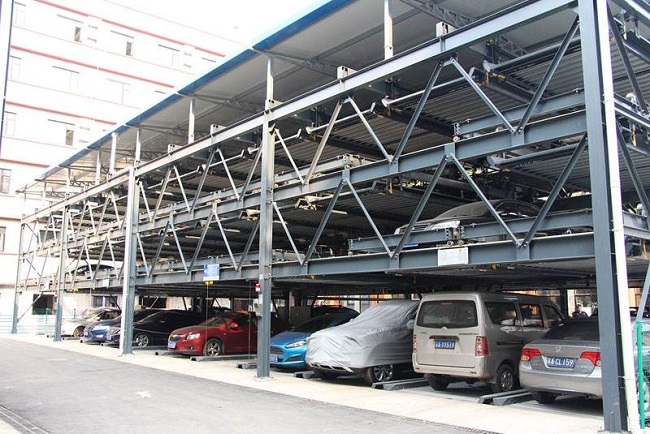 Residential five-storey automation system garage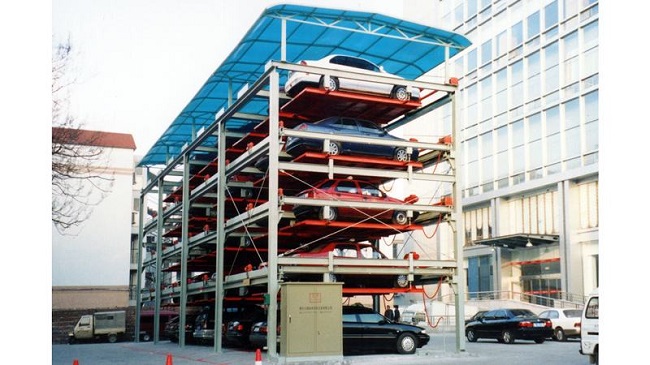 Office building five-storey parking automation garage
One corner of five-storey parking automation garage