The plane movement type parking garage is high in parking density, safe and reliable, high in automation and car access efficiency. It has an automated centring device, which can rotate while running. It's mainly divided into single-storey plane movement type, multi-storey plane movement type, suitable for setup on the ground, under the ground, or combination of above and under the ground. It's applied for large parking garages or parking sites.
The plane movement type parking equipment mainly consists of lifter, trolley conveyor, comb conveyor, car storing frame, detection devices and intelligent variable frequency control system.A car turntable can be also set as per the site conditions, thus the car can turn automatically.
The conveyor moves forward or back on a plane, and the transport and storage of cars are finished on the conveyor. The conveyor can move vertically to different planes via the lifter and trolley conveyor.
Technical parameters: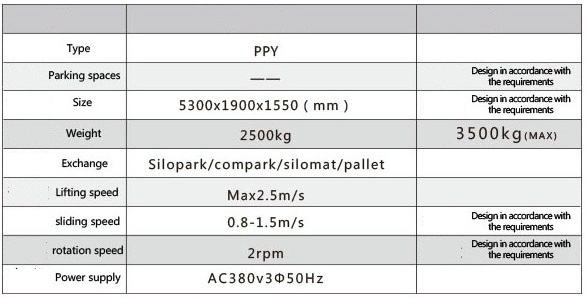 Product Show: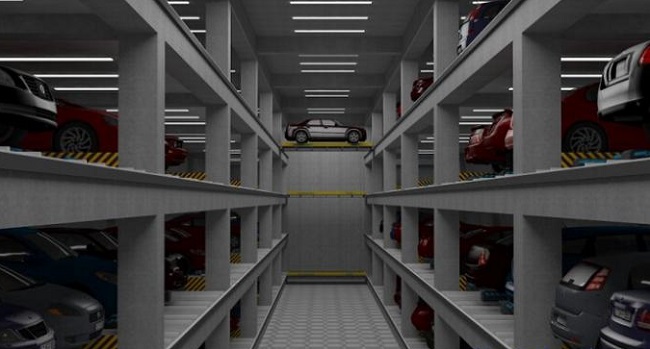 Underground plane movement type parking garage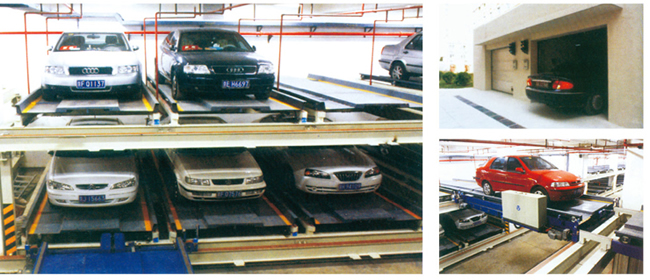 Plane movement type parking garage above the ground
Underground multi-storey plane movement type parking garage