Advantages of our simple hydraulic four-post parking equipment:
*Its maximum lifting height is 1,850mm, its maximum lifting weight is 2,700-3,200kg, and it's suitable for parking sedans and SUV;
*Advanced hydraulic drive system, and lifted by steel rope;
*Its lifting time is within 40s;
*You can attach four-wheel locating device and secondary lifter;
*It's equipped with safety locking device, and can ensure the car safety fully;
*It's equipped with emergency stopping buttons, and stop running in case of emergency, so it can avoid any expected accident;
*Its structure is laser-cut, beautiful in appearance, convenient for installation and maintenance;
*It can be widely applied in hotels, enterprises, public organizations and homes, etc.
Actual photos: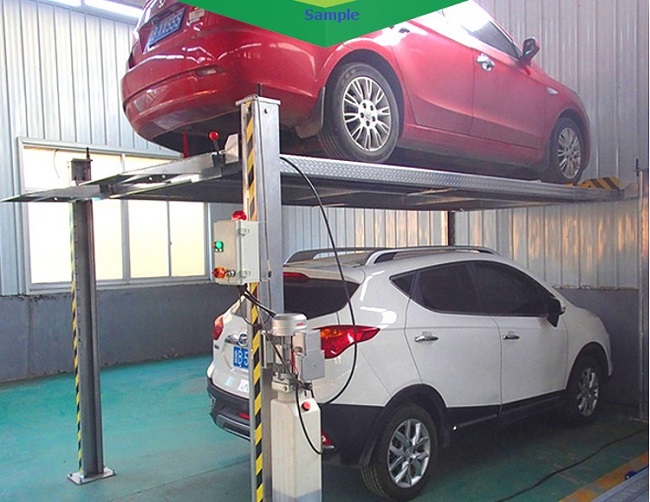 Specifications: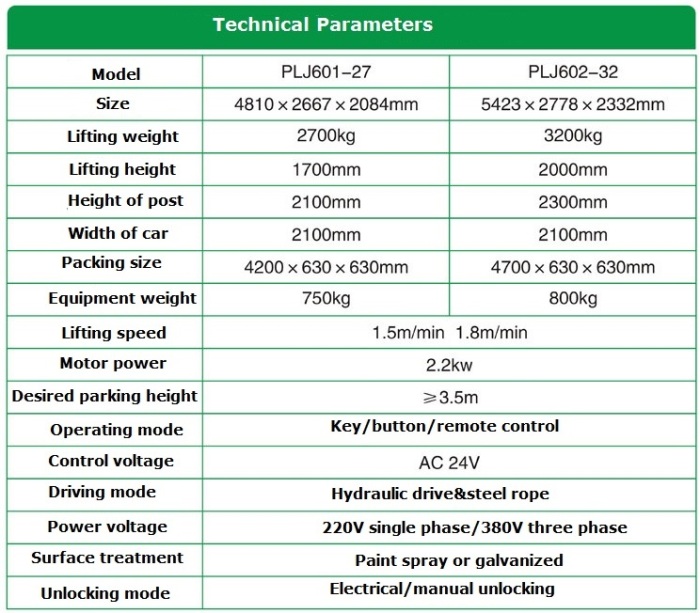 Schematic diagram: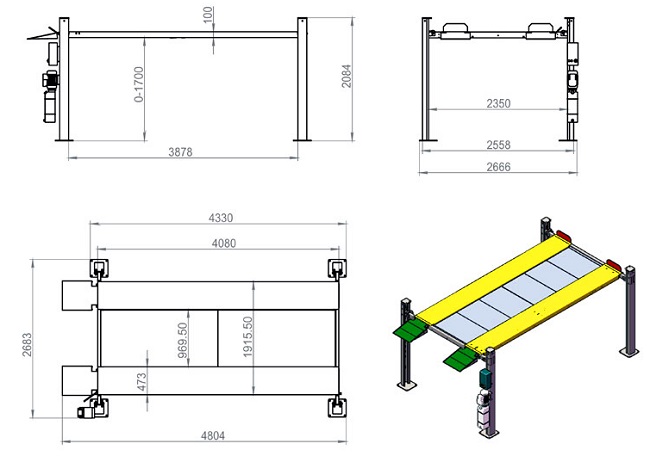 Details: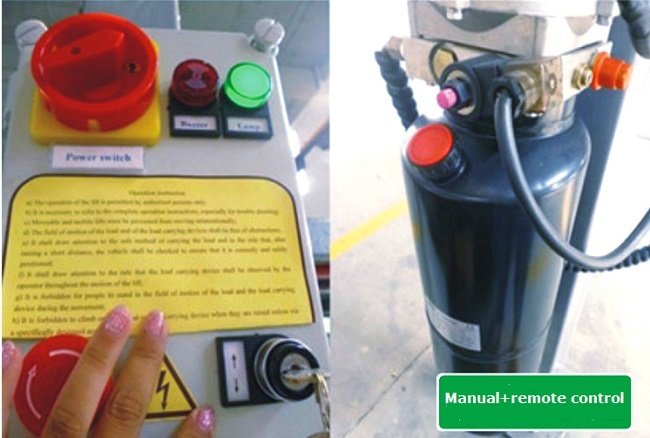 Emergency stopping device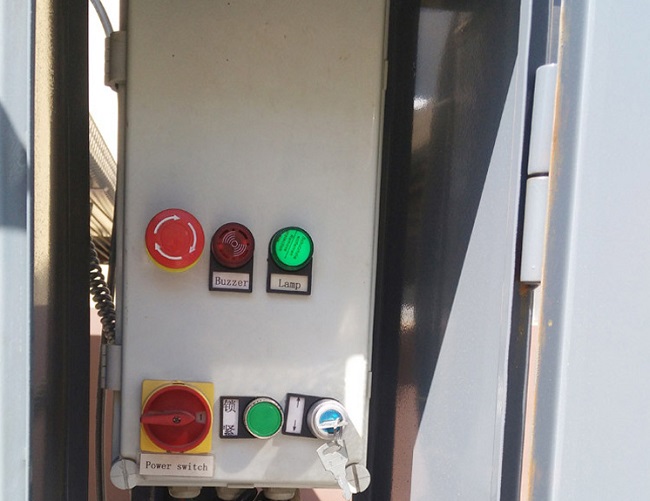 Control system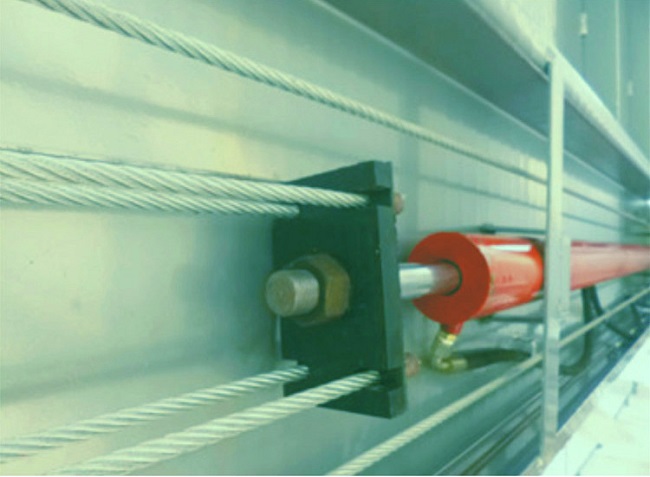 Steel rope
Anti-falling device: prevent the car carrier plate from sudden falling.
Limit switch: limit the lifting height, and ensure the stable running.
Emergency stopping switch: cut off the power supply in case of emergency.