CNC plasma cut making machine
This machine offers the most efficient solution and highest output for any HVAC workshop. The latest version of the professional PC based controller SBKJ comes with a whole range of new state-of-the-art features.
Our machine always includes the complete HVAC software package, no compromise. Together with the rigid and accurate table design the SBKJ CNC plasma cut making machine will serve your company for decades to come.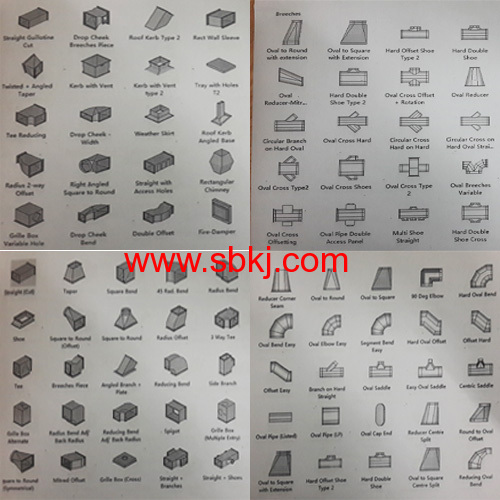 Technical data:
| | | | | |
| --- | --- | --- | --- | --- |
| Type | SBPC-1250×3200 | SBPC-1250×5100 | SBPC-1550×3200 | SBPC-1550×5100 |
| Range | 1250×3100 mm | 1250×5100 mm | 1550×3100 mm | 1550×5100 mm |
| Thickness | 0.4-4mm | 0.4-4mm | 0.4-4mm | 0.4-6mm |
| Working speed | 7-8m/min | 7-8m/min | 7-8m/min | 7-8m/min |
| Power | 12Kw | 12 Kw | 12 Kw | 12 Kw |
| Weight | 1200Kg | 2000Kg | 1500Kg | 2300Kg |
| Dimension | 3800×1500×1200mm | 5800×1500×1200mm | 3800×1800×1200mm | 5800×1800×1200mm |