Well testing Rupture Disc Safety Circulating Valve 5" x 15000 psi
Oilfield Drill stem testing RD Safety Circulating Valve
Introduction of the Well testing Rupture Disc Safety Circulating Valve
The rupture disk (RD) safety circulating valve functions as both a safety valve and circulating valve. The functions of the circulating valve as a safety valve when the annulus pressure reaches a predetermined value. At that pressure, the circulating valve isolates the workstring below the tool and establishes communication between the annulus and the workstring above the tool. This tool converts into a circulating valve when the ball valve section is removed and attach a lower adapter called RD Circulating Valve.
Specification of the RD Safety Circulating Valve
RUPTURE DISC SAFETY CIRCULATING VALVE, NOMINAL TOOL SIZE: 5", ID: 2.25", END CONNECTIONS: 3-1/2"IF, DIFFERENTIAL PRESSURE: 15,000 PSI, TENSILE RATING : 320,000 LB, NUMBER OF PORTS: 4

Tools:

Rupture Disc (RD) Safety Circulating valve

Application

Drill stem testing

Size:

5"

Standard:

NACE MR0175

Product model:

RD Safety Circulating Valve

Working pressure:

10000psi ~ 15000psi

Service:

H2S, CO2 Above 175oF, Full H2S

Working condition:

High pressure high temperature(HPHT)

Package :

wood case
ZZ TOP's Facility
ZZ TOP OIL TOOLS is the professional manufacturer for the drill stem testing tools and surface testing equipment. All the DST tools are conformed with NACE MR 0175 with traceability,and the DST tools can be worked in H2S & CO2 above 175 F and full H2S, also with the skilled and experienced engineers, we can design the drill stem testing tools as per customer's well condition. Moreover, we supply the training in our factory and operation instruction at the well site. The DST tools are exported to USA, Colombia, India, Pakistan, Iran, Brazil etc. and enjoy the good reputation from the customers.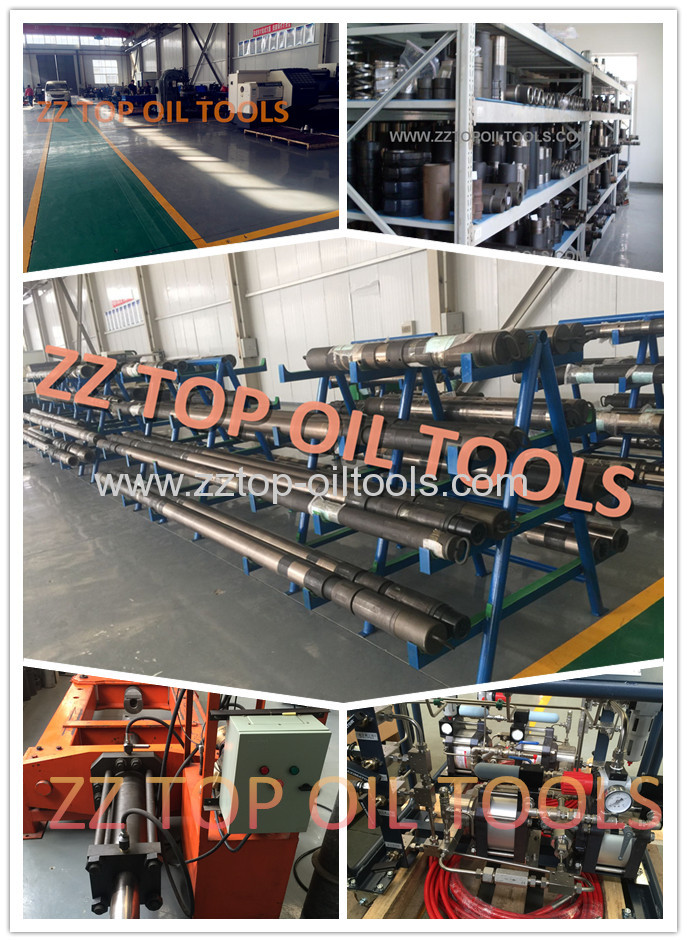 Well testing Rupture Disc Safety Circulating Valve 5" x 15000 psi
Oilfield Drill stem testing RD Safety Circulating Valve