Application of BOPP Film Cellophane Overwrapping Machine
This film overwrapping machine is used for wrapping the square, rectangular and even trapezium shaped product with a layer of cellophane paper, packing effect is the same as the packaging of cigarette. Suitable for single and bundles packaging of various pharmaceuticals, condom, health-care products, confectionery, chewing gum, tea, coffees, perfumes, cosmetics, notepad, scratchpad, stationery, eraser, digitalmedia, VCD/DVD/CD cassette, tape, tobaccos, playing cards, napkin paper, etc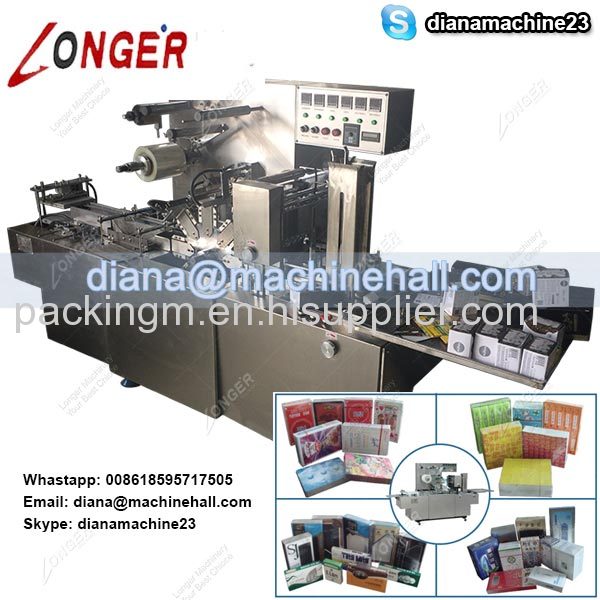 Functional Features of Bopp film Cellophane Wrapping Machine
As a reliable manufacturer for cellophane wrapping machine, our company has years of manufacturing and export experience. This machine is designed on the basis of absorbing, digesting and improving the advanced science and technology from Europe and Japan, adopting imported PLC control and electrical components, which is driven by pneumatic cylinder,the servo motor controls the film falling, the setting and adjustment of the film length could be adjusted freely,with the advantage of stable and reliable operation, high speed, firm packing, smooth and beautiful. The frame of machine is made up of imported high quality nice aluminium alloy or stainless steel and closed safe glass shield, It could do packing, feeding, folding, heat-sealing, counting and stick U type tear tape automatically. Malfunction automatic self-diagnosing and alarming, Changing few parts could pack different sizes of different products.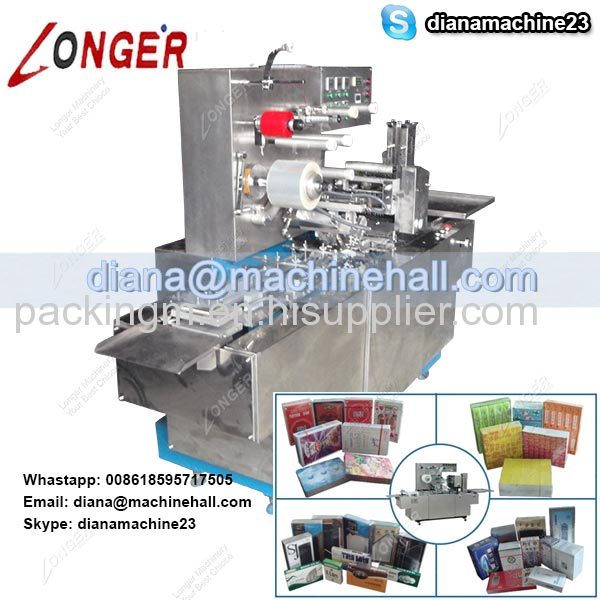 Techinical Parameter
Model
LGB-300A
Packing Speed
30-50bag/min
Packing Size
(L)50-240mm
(W)20-140mm
(H)10-80mm
Voltage
220V 50Hz
Motor Power
4.5KW
dimension
2100*850*1650mm
weight
700kg
Material
Cellophane
(BOPP heat sealing film)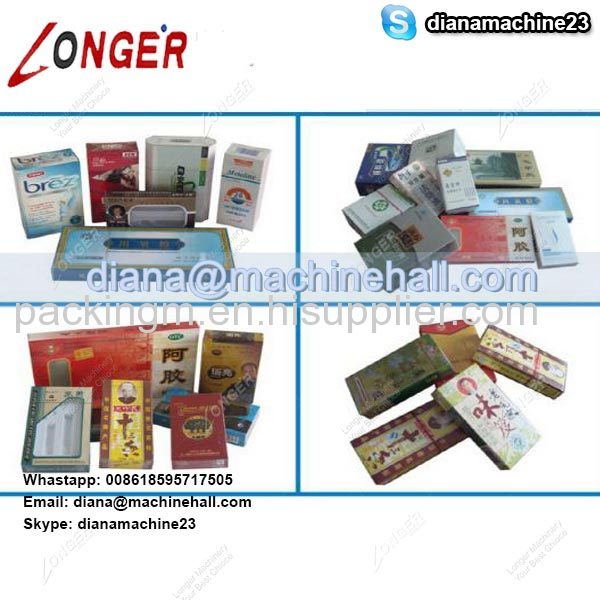 FAQ:
Q: Can this machine wrap various specifications?
A: yes, if you want 200B type, equipment, you can pack box width within 100 mm, for example 40mm, 45 mm, 50 mm, 60mm and so on to meet your packing requirement.
Q: How to buy your equipment?
A: If you confirm to buy our equipment we will do a formal contract of our company to you, it will have the product name, trademark, model, manufacturer, quantity, amount, delivery time, installation, warranty, etc that you need.
Q: How long is delivery time?
A: Without special customization, normally delivery time is when we receive the deposit 7-10 days arrange delivery. If in busy situation need 15 to 20 days.
Q: What is the payment method?
A: 40% deposit in advance, 60% one-time pay off before shipment.
Q: If buy your machinery, will you arrange personnel to teach us?
A: yes, if you need, we will send debugging personnel to give you installation and debugging and coaching.
Q: Installation, maintenance spare parts Aare broken, how to deal with?
A: Equipment warranty for one year, within one year parts is broken, quality problem can return to our company for maintenance, and we will send to you in the fastest way. Don't delay your production.