LGB-200A Commercial Cigarette Box Cellophane Wrapping Machine|Cello Wrap Machines
Applicable material of this cello wrapping machine is cellophane or BOPP coating film, and this machine is general equipment to make 3d packing for different specifications carton or hard side body objects. Its regards mechanical linkage as the main body, adopts stepless frequency control of motor speed and automatic control electrical accessories. The machine integrating machine, electricity and gas as a whole, has compact structure, beautiful performance, convenient operation and easily maintenance, small volume, light weight and high degree of automation, etc. advantages.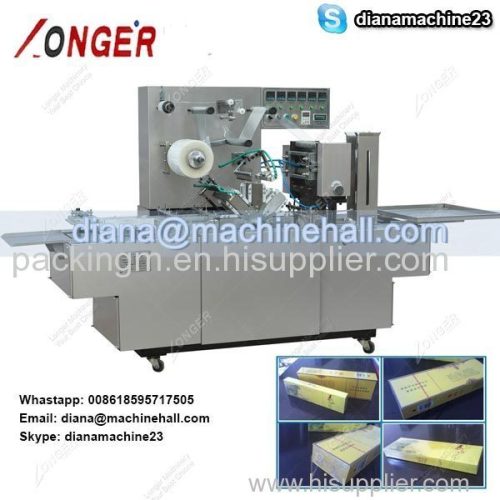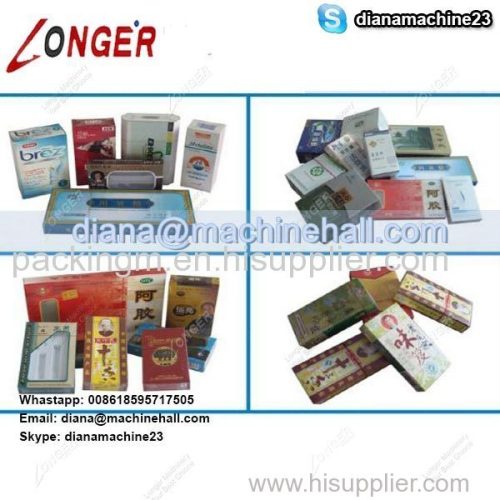 Application of Cellopahne Cigarettes Box Packaging Machine

This cigarette box 3D overwrapping machine is widely used in medicine, health care product, health tonic, food, daily cosmetics, stationery, VCD tape, poker, cigarettes etc. various small boxed item's packing, has anti-counterfeiting, moisture proof, improve product added value, product grades and product packaging quality function, is an ideal cassette 3d packaging equipment.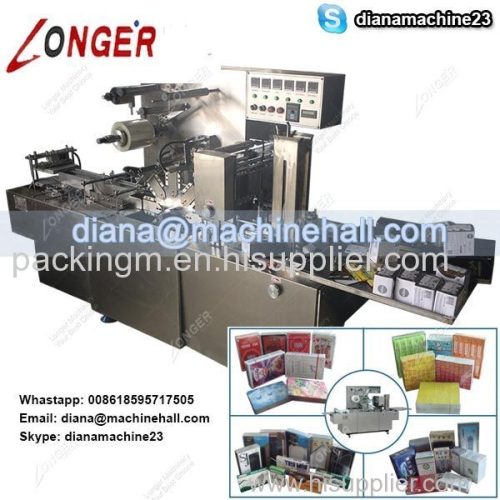 Technical Parameters
Model
LGB-200A
Packing Material
Cellophane(BOPP heat sealing film)
Packaging speed
40-80bags/min
Packing size
(L)50-240mm
(W)20-140mm
(H)10-80mm
Power
220V 50HZ
Total power
4.5kw
Conveying frame
1800*150*750mm
Shape dimension
2000*790*1550mm
Machine's weight
750Kg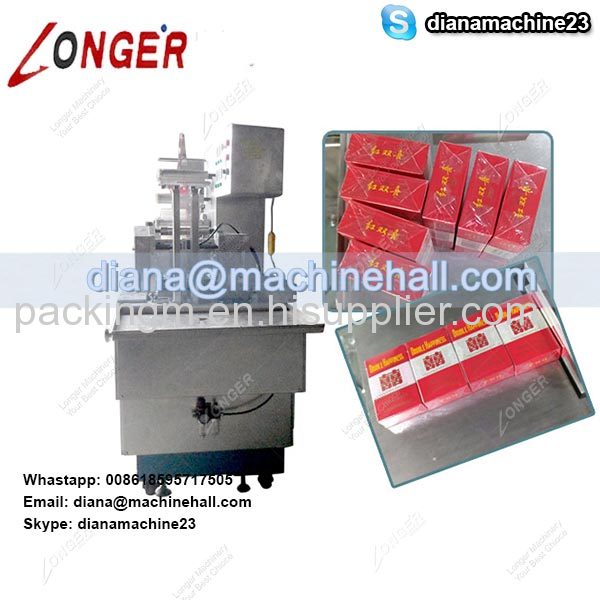 Frequently Asked Question about Cellophane Packing Machine
Q: Can this machine wrap various specifications?
A: yes, if you want 200B type, equipment, you can pack box width within 100 mm, for example 40mm, 45 mm, 50 mm, 60mm and so on to meet your packing requirement.
Q: How to buy your equipment?
A: If you confirm to buy our equipment we will do a formal contract of our company to you, it will have the product name, trademark, model, manufacturer, quantity, amount, delivery time, installation, warranty, etc that you need.
Q: How long is delivery time?
A: Without special customization, normally delivery time is when we receive the deposit 7-10 days arrange delivery. If in busy situation need 15 to 20 days.
Q: What is the payment method?
A: 40% deposit in advance, 60% one-time pay off before shipment.
Q: If buy your machinery, will you arrange personnel to teach us?
A: yes, if you need, we will send debugging personnel to give you installation and debugging and coaching.
Q: Installation, maintenance spare parts Aare broken, how to deal with?
A: Equipment warranty for one year, within one year parts is broken, quality problem can return to our company for maintenance, and we will send to you in the fastest way. Don't delay your production.