Contact to get a quote
Jessica (manager) - Online Time 8:30AM-18:00PM
Email : sales*mvme.cn (Pls change * to @)
WeChat : hu18030235311
Skype : jessica01235483
Mobile : 86-18030235311
Brand & Provenance : ABB (SWEDEN)
TU831V1 Extended terminal block
Q1. Are these items new and origin?
A1. Sure, it is new and original package.
Q2. How about the warranty?
A2. All of items are provide one year warranty.
Q3. Which payment terms you can do?
A3. 100% T/T for stock items before shipping. 30% T/T
advance and 70% balance against before shipping for indent.
Q4. How about the shipment?
A4. We have many courier partner,like DHL,TNT,FedEx.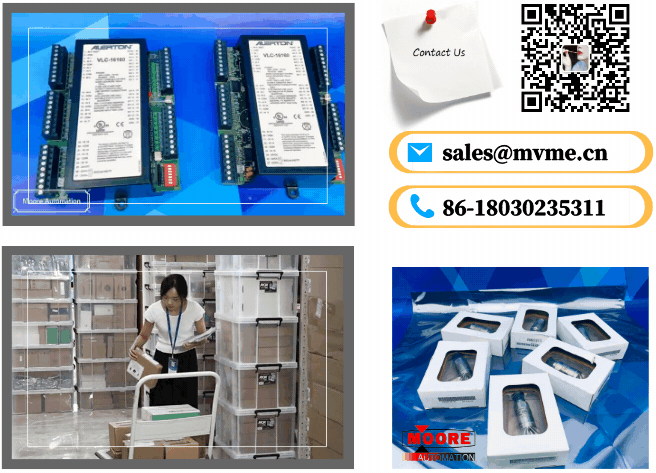 DCS --- ABB
07KT98 WT98,07KT97 WT97,DCP10...
AC800M series (CI854AK01,CI867K01,PM891K01...)
AC800F series (EI803F,EI813F,FI830F,FI820F....)
AC31 series controller module
800xA S800 series (CI840A,TB820V2,AI830A,AO810V2,DP820...)
Bailey INFI 90 (PP D113,SPHSS03,SPASI23,SPBRC300,SPNPM22...)
DSQC robot spare parts (DSQC679,DSQC346C,DSQC365...)
Advant OCS spare parts (DSAX452,TC512V1,DSAI133...)
PLC --- Siemens
Siemens automation MOORE
Siemens S5/S7 200series,300series,400series,so on.
Rexroth Indramat:I/O module, PLC controller, drive module
Siemens s7-200/300/400 PLC I/O module
Siemens ET200S/200M I/O Module
Siemens Mircomaster 420/430/440 Fast speed Drive
Siemens Simatic OP MP HMI TOUCH PANEL
Simatic V7.0 SoftwareWINCC SETP7 STEP7 STEP5
Siemens CNC 6SN1123 6SN1145 6SN1111 6FC5
7SJ/7UT/7UM/7SD/7RW/6DD/6FC/6SN/1PH/1FK/1FT/6FX/6SY/
6AU/6SL/C98043/6SE70 series
[ Skype : jessica01235483 | Mobile : 86-18030235311 ]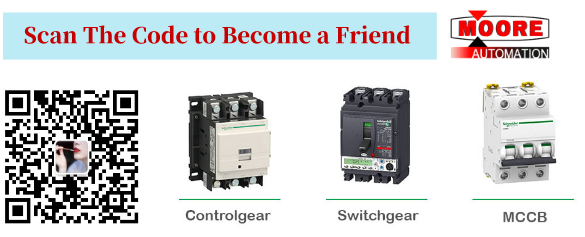 Moore's advantage
Price Advantage
15% Lower than prevailing market prices in average for
considerable cost savings
Trustworthiness Advantage
Established since 2008, thousands of clients worldwide
trust us with their industrial control needs.
Worldwide Network Advantage
Our Global Distribution Network of vendors & associates
expedites delivery and consolidates stocks and resources
management.
Modules recommended
Honeywell / USA
HONEYWELL 8C-PAIH51 51454352-175
HONEYWELL 8C-PAIMA1 51454473-175
HONEYWELL 8C-PAIN01 51454356-175
HONEYWELL 8C-PAIN01 51454356-175
HONEYWELL 8C-PAINA1 51454470-175
HONEYWELL 8C-PAOH51 51454355-175
HONEYWELL 8C-PAOHA1 51454469-275
HONEYWELL 8C-PAON01 51454357-175
HONEYWELL 8C-PAONA1 51454469-175
HONEYWELL 8C-PDILA1 51454471-175
HONEYWELL 8C-PDILA1 51454471-175
HONEYWELL 8C-PDODA1 51454472-175
HONEYWELL 8C-TAID61 51307069-175
HONEYWELL 8C-TAIDA1 51307131-175
HONEYWELL 8C-TAIDB1 51307133-175
HONEYWELL 8C-TAIM01 51306999-175
HONEYWELL 8C-TAIMA1 51307171-175
HONEYWELL 8C-TAIX51 51306979-175
HONEYWELL 8C-TAIX61 51306977-175
HONEYWELL 8C-TAIXA1 51307127-175
HONEYWELL 8C-TAIXB1 51307129-175
HONEYWELL 8C-TAOX51 51306983-175
HONEYWELL 8C-TAOX61 51306981-175
HONEYWELL 8C-TAOXA1 51307135-175
HONEYWELL 8C-TAOXB1 51307137-175
HONEYWELL 8C-TDIL01 51306856-175
HONEYWELL 8C-TDIL11 51306858-175
HONEYWELL 8C-TDILA1 51307141-175
ABB / SWEDEN
ABB SACE-PR111/P SACEPR111P
ABB SAFT 111 POW SAFT111POW
ABB SAFT 123 PAC SAFT123PAC
ABB SAFT 125 CHC SAFT125CHC
ABB SAFT 166 APC SAFT166APC
ABB SAFT 315F500 SAFT315F500
ABB SAFT103CON SAFT 103 CON
ABB SAFT103CONB SAFT315F380
ABB SAFT110POW SAFT 110 POW
ABB SAFT112POW SAFT 112 POW
ABB SAFT112POW SAFT 112 POW
ABB SAFT113POW SAFT 113 POW
ABB SAFT121PAC SAFT 121 PAC
ABB SAFT132CBS SAFT 132 CBS
ABB SAFT151CPD SAFT 151 CPD
ABB SAFT163IOC SAFT 163 IOC
ABB SAFT164ALO SAFT 164 AIO
ABB SAFT167APC SAFT 167 APC
ABB SAFT171PAC SAFT 171 PAC
ABB SAFT172POW SAFT 172 POW
ABB SAFT174TBC SAFT 174 TBC
ABB SAFT185TBC SAFT 185 TBC
ABB SAFT190APC SAFT 190 APC
ABB SAFUR 80F500 SAFUR80F500
ABB SAMC11POW SAMC 11 POW

Disclaimer:
Moore Automation Limited sells industrial automation parts, including new products
and discontinued products, and purchases such featured products through independent
channels. Moore Automation Limited is not an authorized distributor, distributor or
representative of the featured products on this website. All product names / product
images, trademarks, brands and logos used on this website are the property of their
respective owners. The description, description or sale of products with these names,
pictures, trademarks, brands and logos are for identification purposes only and do not
imply any association or authorization with any right holder.