Chamber Type Vacuum Packing Machine

This machine is specially designed for vacuum container with big wrapping bag (powder including liquid)of upright seal and the design is updated and practical.This machine is designed to be specially used for packaging of powder products and for vacuum packaging of powder and 3D packages. It operates in vertical position.Plastic bags containing the products can be put into the external package barrel or carton, which is then placed into the packaging machine for packing. This machine is also applicable to the liquids and soy sauce that cannot be poured during packaging.
Features- Movable. The machine is easy to relocate to any place you want.- Safe and easy to operate with Microcontroller operating system.- Strong and transparent chamber door make the process controllable.- Extremly suitable for powder type product vacuum packaging.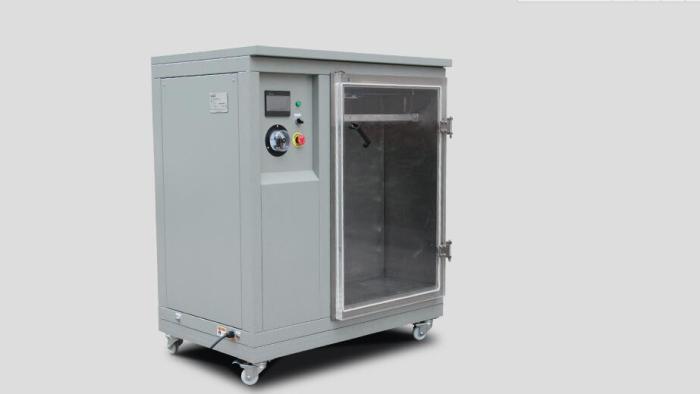 Chamber Type PackingChamber type vacuum packing machine is suitable for powder type product such as chemical battery powder. With aluminium plastic bag it can keep the light and heat out. Also with vacuum pack it reduces the effect of oxygen.
Structure Schematic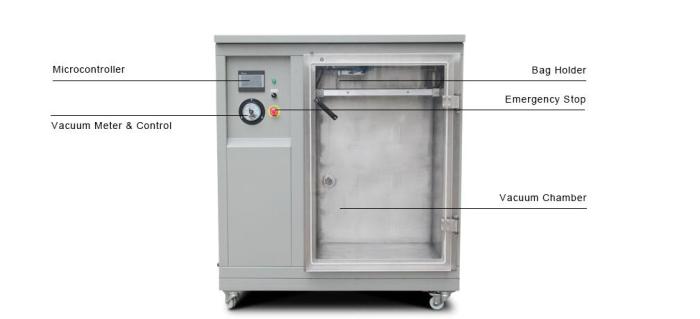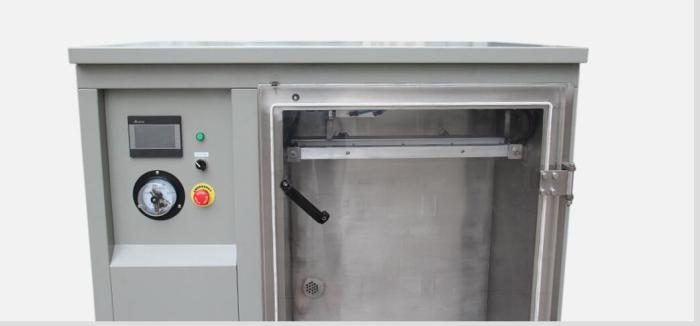 Chamber Type Vacuum packerThis machine is based on impulse heat sealing technology. The bags will be heated from one side and seal seamlessly. With vacuum nozzle it can create a close to vacuum environment in the bag for protection of the product inside.
Machine
1.ConvenienceEasy to operate and change the settings. With Microcontroller it all become easier. Vacuum and sealing process is fully automatic after the product is placed in right position and in good condition.
2.PLC control systemWith Microcontroller control system it is easy to control the vacuum time and sealing time to achieve much accurate result. Higher vacuum degree and much better sealing seam is quite easy to have.
3.Pump and bag holderWith powerfull vacuum pump the vacuum degree can be as close as possible to -99.9. Special designed vacuum nozzle help suck out the air in the bag. The bag holder keep the sealing in straight and smooth condition.
Our ServicesWarrenty1.Whole machine have one(1)year warrenty exclude wearable parts such as silicone plate,film,heating element and so on. 2.Special oversea engineering service is not included in the warrenty. 3.Other ietms or service require can be negotiated.Informationg1.We offer information about package and machinery before make special offer. 2.We have multiple after-sale service include online guiding,engineering service, install & tuning service and so on.Design1.We can provide package design service with the request of the customer. 2.We can customize machine function,appearance and special request within reasonable range. 3.We can make certain design design of package under request.
Technical Data
Machine Parameters

Machine Model

DZ(Q)-600LG

Voultage

380V / 50Hz

Power

2.0kW

Compress Air Requirement

0.5MPa-0.8MPa

Sealing Length

600mm (Customizable)

Sealing Width

10mm (Customizable)

Dimensions

1200×800×1380mm

Weight

250kg