expanded metal mesh,the material can be the carbon steel sheet,aluminum sheet,stainless steel sheet,
after the process of expansion, become several times its original size.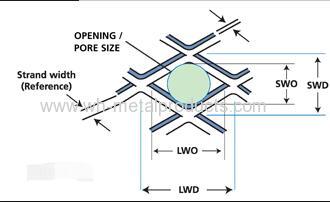 To increase the rigidity and corrosion resistance, the expanded metal can be powder coated into green colore,white color,black color,sky bule,etc,used in building decorative screen indoor and outdoor.
decorative expanded metal mesh used as screens for dining hall,isolation screen in hotels,Furniture door screen,It is beautiful generous,luxurious.also used as ceiling,stair floor,isolation screen wall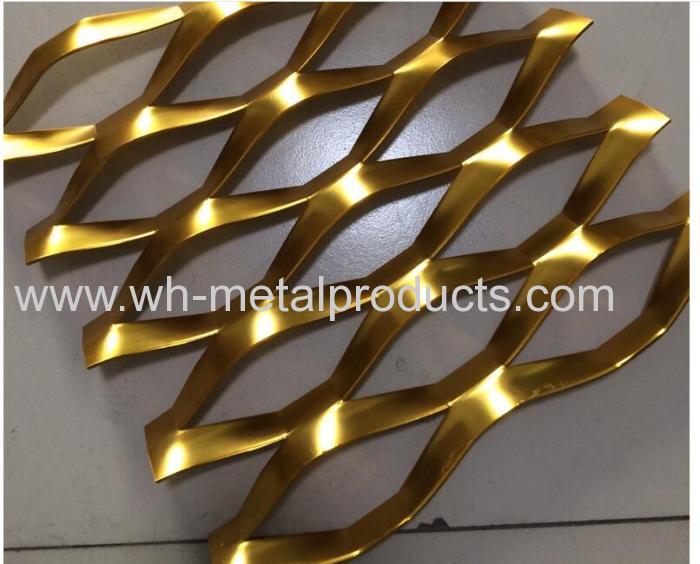 Decorative expanded metal mesh patterns: Specially designed expanded metal for use in architectural and decorative applications. These designs can be used to provide privacy and to control light and air while allowing visibility. Sun screens, room dividers, and building facades are only a few of the possible design possibilities. Decorative expanded metal is available in carbon steel, aluminum and other alloys in a wide range of patterns and gauges. Most of these patterns are produced on a special order basis only.
Decorative expanded metal mesh Specifications

Tickness(mm)

SWD(mm)

LWD(mm)

Wire stems width(mm)

Width(m)

Length(m)

Weight(kg/m2)

0.5

2.5

4.5

0.5

0.5

1

1.8

0.5

10

25

0.5

0.6

2

0.73

0.6

10

25

1

0.6

2

1

0.8

10

25

1

0.6

2

1.25

1

10

25

1.1

0.6

2

1.77

1

15

40

1.5

2

4

1.85

1.2

10

25

1.1

2

4

2.21

1.2

15

40

1.5

2

4

2.3

1.5

15

40

1.5

1.8

4

2.77

1.5

23

60

2.6

2

3.6

2.77

2

18

50

2.1

2

4

3.69

2

22

60

2.6

2

4

3.69

3

40

80

3.8

2

4

5.00

4

50

100

4

2

2

11.15

4

60

120

4

2

7.5

4.0

4

80

180

4

2

10

3.0

4

100

200

4

2

12

2.5

4.5

50

100

5

2

2.7

11.15

5

50

100

5

1.4

2.6

12.39

5

75

150

5

2

10

3.0

6

50

100

6

2

2.5

17.35

8

50

100

8

2

2.1

28.26