Reishi Mushroom ext plant exteact
Extract the source:A porous bacteroid Ganoderma lucidum (Leyss. ExFr.) Karst.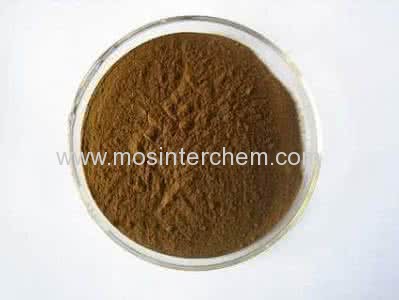 Medical efficacy
Anti-cancer activity

Improve the immune

heart and cerebral vessels

liver protection

Support nervous system

Anti - allergic/anti - inflammatory action



The lingzhi mushroom or reishi mushroom is a species complex that encompasses several fungal species of the genus Ganoderma, most commonly the closely related species Ganoderma lucidum, Ganoderma tsugae, and Ganoderma lingzhi. G. lingzhienjoys special veneration in East Asia, where it has been used as a medicinal mushroom in traditional Chinese medicine for more than 2,000 years,making it one of the oldest mushrooms known to have been used medicinally.
Lingzhi is a polypore mushroom that is soft (when fresh), corky, and flat, with a conspicuous red-varnished, kidney-shaped cap and, depending on specimen age, white to dull brown pores underneath. It lacks gills on its underside and releases its spores through fine pores, leading to its morphological classification as a polypore.
Ganoderma lucidum produces a group of triterpenes, called ganoderic acids, which have a molecular structure similar to steroid hormones. It also contains other compounds often found in fungal materials, including polysaccharides (such as beta-glucan), coumarin, mannitol, and alkaloids. Sterols isolated from the mushroom include, ganoderol, ganoderenic acid, ganoderiol, ganodermanontriol, lucidadiol, and ganodermadiol. Fungal immunomodulatory proteins (FIPs) are bioactive ingredients within genera Ganoderma that have immune building properties. FIPs stimulate different cells and cellular components that enable immune response. Some of the molecules and cells that FIPs influence include T and B lymphocytes, natural killer cells, macrophages, and regulation of human monocyte DCs. Improved function of these cells will promote cytokine expression such as IL2, IL-4, and IFN-gamma which will support lymphocyte proliferation, immune cell initiation, and tumor inhibiting factors. Immunostimulation from FIPs could cause increased expression of costimulatory molecules and major histocompatibility complexes (MHC) which help to create a pathway for immune response to take place.
Because of its bitter taste, lingzhi is traditionally prepared as a hot water extract product. Thinly sliced or pulverized lingzhi (either fresh or dried) is added to a pot of boiling water, the water is then reduced to a simmer, and the pot is covered; the lingzhi is then simmered for two hours.[citation needed] The resulting liquid is fairly bitter in taste and dark, with the more active red lingzhi more bitter than the black. The process is sometimes repeated for additional concentration. Alternatively, it can be used as an ingredient in a formula decoction or used to make an extract (in liquid, capsule, or powder form). The more active red forms of lingzhi are far too bitter to be consumed in a soup.
A 2015 Cochrane database review found insufficient evidence to justify the use of G. lucidum as a first-line cancer treatment. It suggests that G. lucidum may have "benefit as an alternative adjunct to conventional treatment in consideration of its potential of enhancing tumour response and stimulating host immunity". Existing studies do not support the use of G. lucidum for treatment of risk factors of cardiovascular disease in people with type 2 diabetes mellitus.